Welcome to Afishunt Charters! Fishing in Alaska is one of the most thrilling adventures you could ever hope for.
With Afishunt Charters' four large ocean boats and three riverboats, you will be taken on the fishing trip of your dreams. The USCG inspected ocean boats are the largest in the area, holding up to eight people with a large comfortable deck for fishing, indoor seating, and private toilets.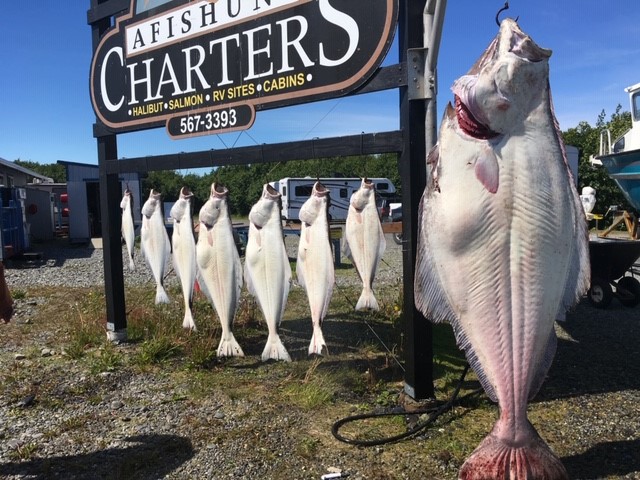 The captains and crew will make your Alaska fishing experience a memory of a lifetime. Return customers come from all over the world time and time again for the finest in Halibut and Salmon fishing. Legendary customer service, outstanding equipment and reasonable prices will bring you back again and again!
Afishunt Charters is conveniently located between Soldotna and Homer in Ninilchik on the sparkling waters of the Cook Inlet where the early morning salt air will captivate you.
Stay-and-fish packages are available at the family-run Alaskan Angler RV Resort, offering RV spaces and cabin rentals. The boats are conveniently located at the resort for boarding directly from the park office. Come back and have the team prep, package, freeze and even ship your catch. This will be your one-stop charter for all your fishing needs.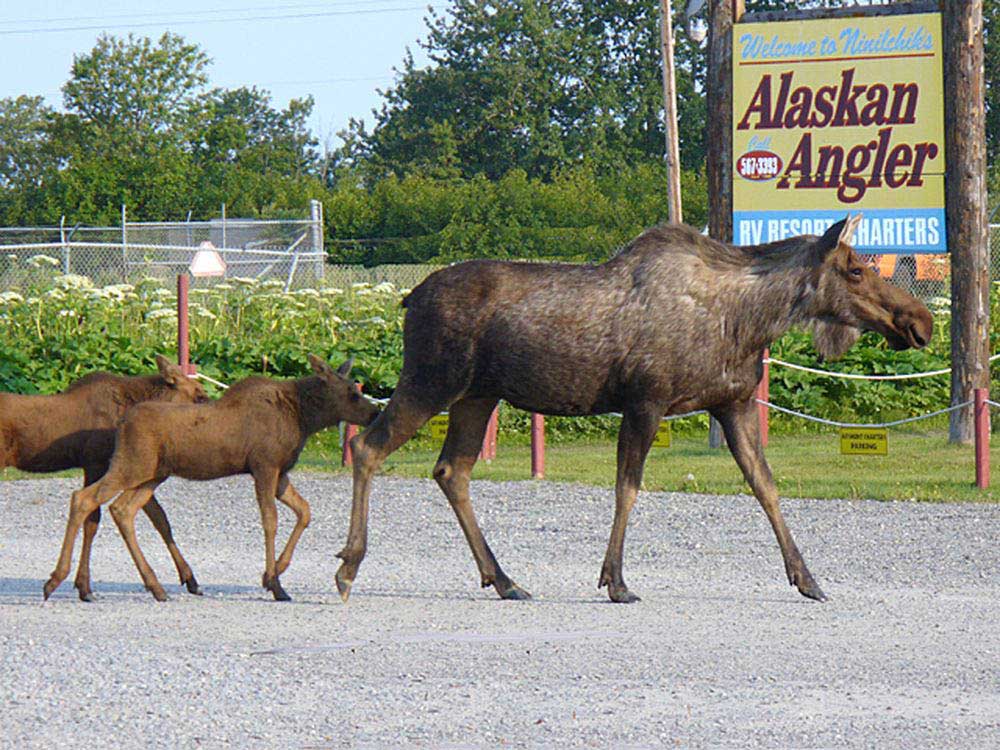 Everything is provided to catch the fish and create memories of a lifetime. All you need to bring is anything you want to eat or drink while on the boat, and layer up your clothing. Raincoats are always great to have as a cover-up.
Come to rest, stay to fish! Book now at afishunt.com or contact us at 907-567-3393.
The beautiful Kenai Peninsula, Afishunt Charters and the Alaskan Angler RV Resort are calling your name!