Experience desert beauty at Sundance RV Resort in the scenic Foothills area of Yuma, Arizona. Here, the desert's awesome power can be fully enjoyed while still being close to shopping, medical facilities and a brief drive to Old Mexico.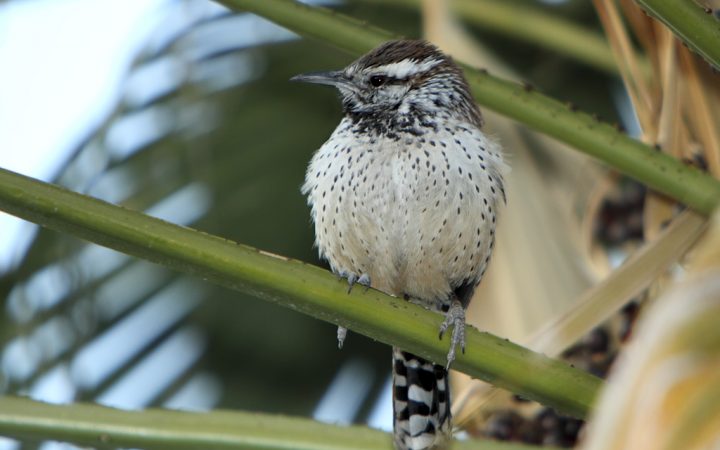 Nearby attractions include the stunning Kofa National Wildlife Refuge, home to bighorn sheep, the desert tortoise, desert kit fox, cactus wren (right), American kestrel, white-winged dove and more. The refuge also is home to the oasis-like Palm Canyon, where clusters of California fan palms grow in the shadow of sheer canyon walls. Many of the trees live for as long as 90 years. The canyon cuts through a type of volcanic rock called rhyolite; in some areas, large boulders made of smaller rocks, called breccia, can be spotted.
Experience Desert Beauty With Great Amenities
All of the resort's spaces are full service and equipped with water, sewer, electric and cable TV. Telephone service is available from an independent supplier.
Reserve as early as possible as available spaces are limited due to our large number of long term rentals.
Upcoming projects include shuffleboard, curling, pitch and putt, and a ballroom.
Experience Desert Beauty in Old Mexico
The nearby community of Fortuna Foothills boasts all the comforts needed for a long stay, including  shopping, medical facilities and more. A 40-minute drive to the south will take you to San Luis, where you can cross the border into the charming Mexican town of San Luis Rio.