Enon Beach Campground is a location you don't want to miss! It's all about location, location! They are only 13 miles from the World's largest and oldest Military Aviation Museum. It's the National Museum of the United States Air Force. Amazingly, it is a FREE museum with more than 360 aerospace vehicles and missiles. Walk through 17 acres of indoor exhibits, from the Wright brothers to stealth technology, current aircraft to unmanned aircraft, or how about a viewing balcony from a 140 ft tall missile silo!
National Museum of the United States Air Force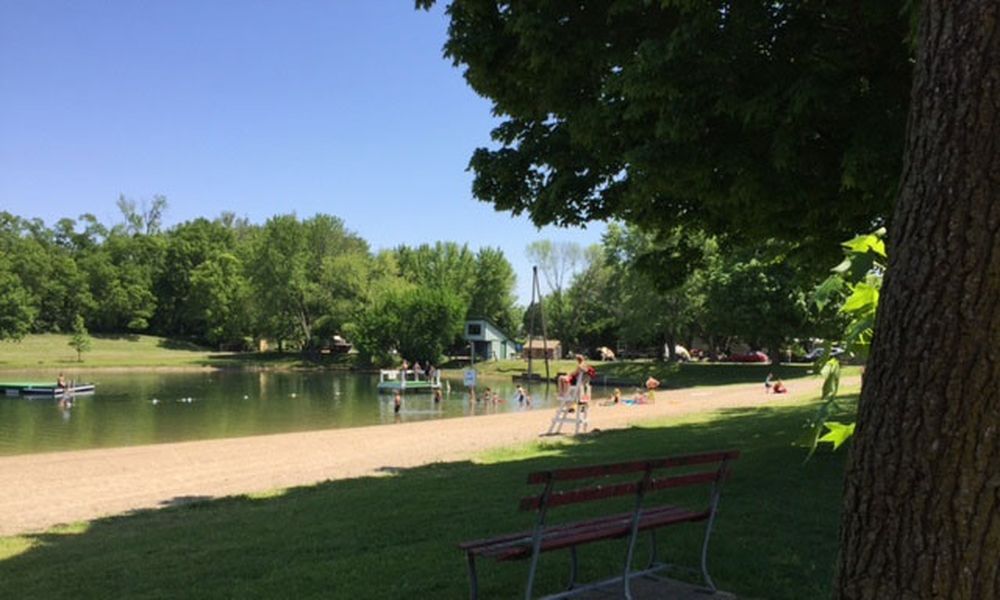 Experience the Giant Screen IMAX Theatre and the Morphis Movie Ride Theatre. You even get to sit in a jet cockpit or see the world's only XB-70 Valkyrie bomber. Visit www.nationalmuseum.af.mil for more detailed info.
After a full day of exploring the National Museum of the U.S. Air Force at Wright-Patterson Air Force Base, or the Dayton and Columbus area sights, you can come back to your quiet, woodsy campsite at Enon Beach Campground and relax! They offer all kinds of camping, from tent sites on the lake, to 50 amp, paved Full Hookup sites. Your family will enjoy swimming in the clear, spring fed lake, or wading in the designated nonswimmer area —-or just sunning themselves on the nice sandy beach!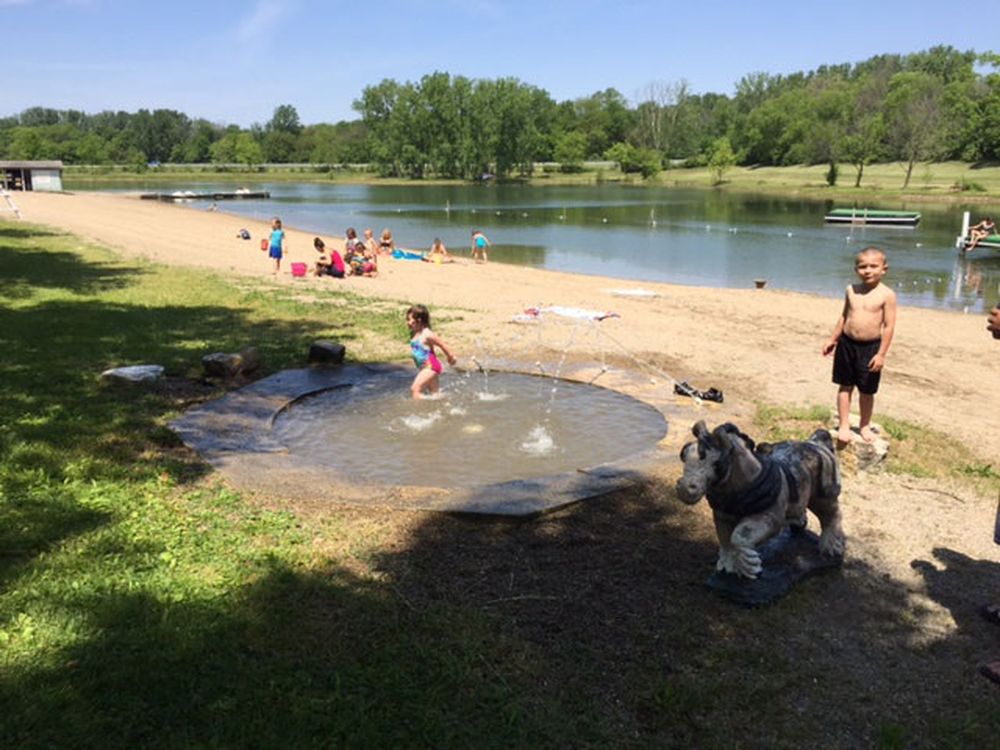 If you're into Fishing and Boating, you can fish without a license, "catch and release", or cook up a fish dinner of catfish, bass, bluegill or sunfish. Kayaks, canoes and rowboats can be rented. They even have a snack bar offering everything from pizza to ice-cream.
So start planning your visit now to ENON BEACH CAMPGROUND in Springfield, Ohio. You'll be glad you visited and got to explore the many places located nearby but in particular, the National Museum of the United States Air Force. It's a "Must See"!!
Photos: Enon Beach Campground