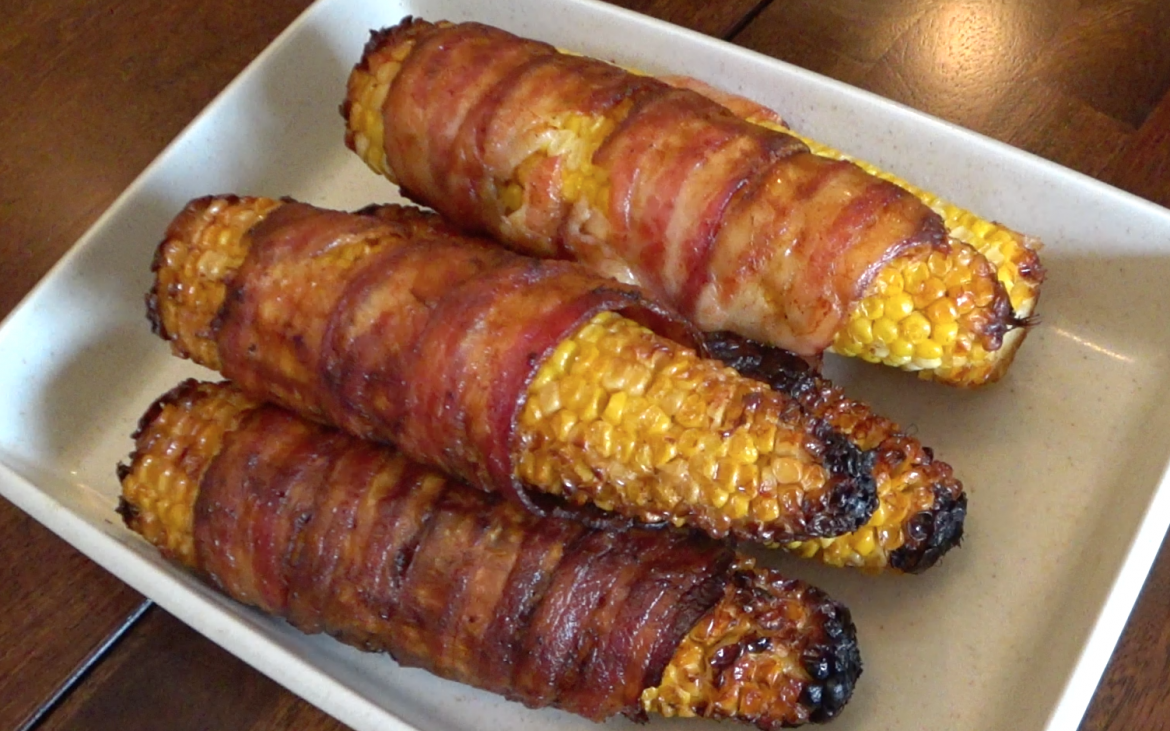 Bacon really does make everything better! Bacon wrapped corn may look strange or sound strange but this is sure to get people talking and asking for more! With the combination of the crispy salty bacon, sweetness of the corn, in combination of the simple seasoning this easy grilling recipe is a surprising hit! Don't bother pulling the bacon off, grab one and dive in! This really is a treat!
Watch the video and get the directions below!
Share your recipe or tell us how this tasted on our Facebook!
Are you an RVer? Over 1.7 million RV owners save every day with the Good Sam Club! Join Today!
What you'll need for Bacon wrapped Corn:
Ingredients:
Corn on the cobb
Bacon
Salt
Pepper
Cajun Seasoning
Preparation Instructions:
Season corn with salt, pepper, and cajun seasoning.
Wrap corn in bacon!
Wrap corn in aluminum foil.
Cook on the grill for 45 minutes to an hour turning often to make bacon nice and crispy.