The fishing's great, golfing is just around the corner, and Yosemite National Park is at your doorstep. That's what you can expect when you set your sights on Bass Lake at Yosemite RV Resort in the foothills of the western slope of California's High Sierra.
It's rarely too hot or too cold here in Bass Lake, CA.
During spring, summer and fall, our year round five star Resort attracts water sports enthusiasts from near and far. Anglers and water skiers can bring their own boats or rent one at the nearby marina to explore the lake, which stretches more than 6 miles into the valley behind the dam. If you're after a fish dinner, you might cast your line for the bass that gave the lake its name (a fourteen pound lunker was caught here), or catfish, crappie, rainbow trout or kokanee salmon. If you prefer simply to enjoy the scenery, rent a party barge and float or swim until your hearts content.
Bass Lake at Yosemite RV Resort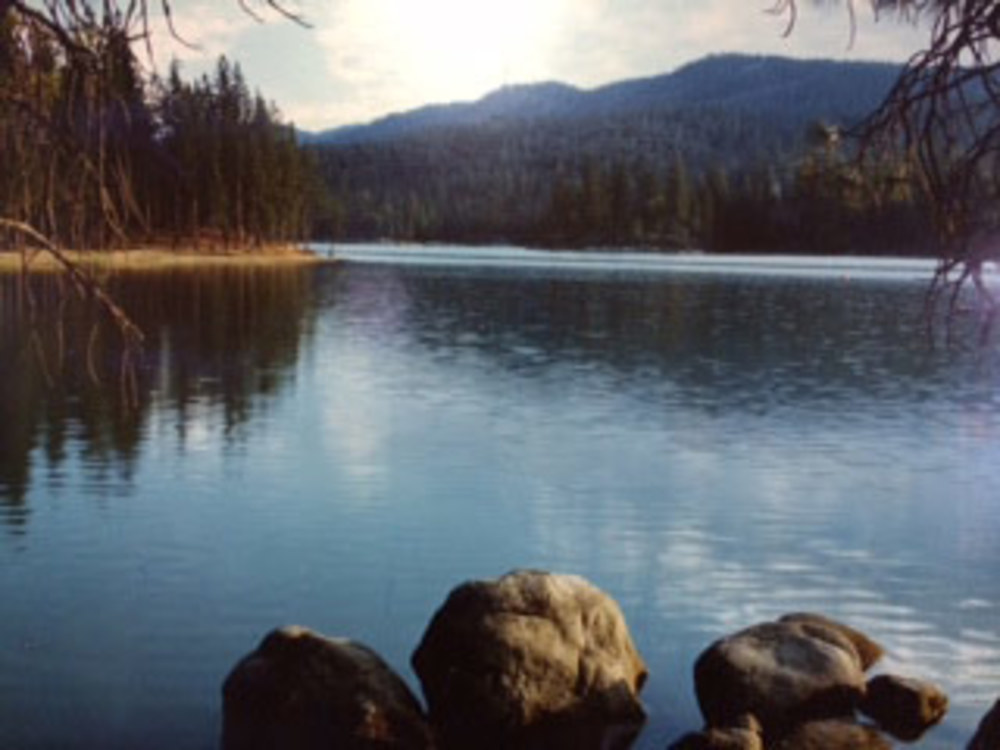 is just 14 miles from the south entrance to Yosemite National Park and about an hour from the spectacular sights of Yosemite Valley. Anybody who has visited the park, especially in the summer, realizes that campgrounds and other accommodations are limited and usually full.
At 3,500 feet, the Bass Lake area is above the heat of California's Central Valley and low enough to enjoy four seasons without the heavy snowfall found in the higher mountains. In spring the oak trees come alive with green leaves that turn to crimson and gold as autumn approaches.
Closest camping to Yosemite National Park.
Spend a day at the resort and choose from hiking, playing shuffleboard, swimming in the outdoor pool or participating in planned activities at the clubhouse. The year-round schedule includes special events on major holidays.  The 4th of July holiday is especially busy, with impressive fireworks over the lake.
Right next door is Pines Village, where you'll find eating establishments, movie theaters and stores. Drive seven miles to the little mountain community of Oakhurst to catch an old fashioned melodrama, shoot a round of golf, shop for antiques or simply enjoy some good food.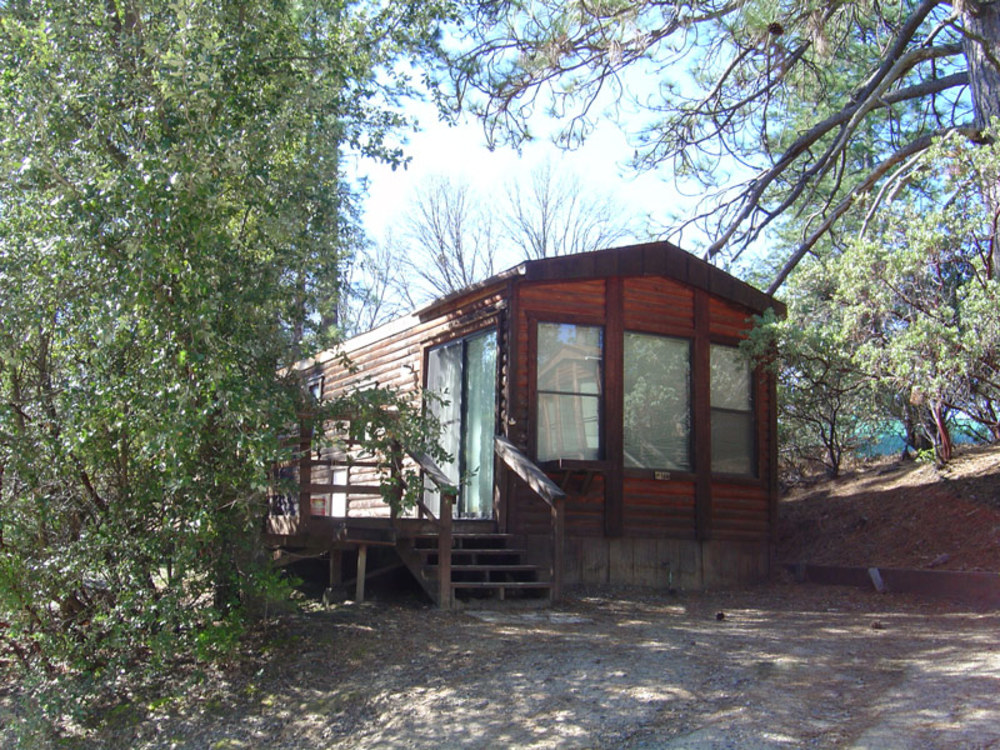 Hiking and biking are both popular activities hereabouts, with mountain biking ranging from easy to challenging on a network of trails, fire roads and old railroad beds. Try the half-mile Way of Mono Trail for great views of the lake and insight into the lives of the Western Mono Indians.
At the end of an active day in the shadow of Half Dome, it's nice to know that comfortable accommodations are waiting for you back at Bass Lake at Yosemite RV Resort. Make your reservation today!
Cabins are also available to rent. For more information, Call 559-642-3145 or email us at [email protected].
We look forward to your visit!
Photos: Bass Lake RV Resort