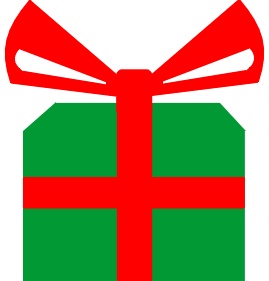 Last week we looked at gifts for RV buffs focusing on about a $20 to $100 budget. For those that may be looking for gifts for the RV enthusiasts for $100 and up, this may be up your alley.  At least it may help give you ideas.
The Tassamo premium hot beverage maker is a convenient way to enjoy your coffee or other hot beverage while on the road or in camp.  The individual loaded packs make a fresh single coffee in seconds.  This product has really caught on within the RV community.  There are several makes with varying prices from about $100 to over $200. They are available on-line, in large department stores and in specialty kitchen store outlets.



Garmin's GPS navigation helps you stay on track.  These start at about $145 for the Garmin Nuvi 205.  Many models are available to suit your needs.  They can be purchased through electronic sales stores such as Best Buy and camping sales outlets like Camping World.

The RoadTrip Premium grill from Coleman is one of the newest portable propane bar-b-q's out there.  It's made for RVers and packs away easily for travel.  Selling for about $169 for the table top model or $199 for the free-standing unit, it can be found in many outdoor equipment retail outlets like Cabela's, Camping World, and more.
In-line surge protectors guard against harmful electric surges,  Used by many RV's, the surge protector is available in both 30 and 50 amp models.  No installation is required as it just plugs into the line from the power pedestal to the RV.  The prices start about $270 and go as high as $500.  They are available from most RV supply companies.
A tire pressure monitor can increase the safety on any RV, trailer or pick-up truck.  Several makes and many models are available.  The PressurePro is easy to install with detailed instuctions and sells for around $200 plus $50 per wheel for the sensors.  They can be bought on-line or at many RV dealers throughout the nation.

A wireless internet Air Card router is great for people that travel with two or more computers.  One air card can supply service throughout the RV operating like a private WiFi.  There are many makes and models.  These are air card make specific, so be sure to verify it is the right one for your air card.  Prices generally will range from the low $100's to $300 and can be found at most wireless phone service outlets.
A Camping World Gift Card offers a choice of $10 up to $500 to suit anyone's budget.  A great idea for that person that apparently has everything.
Wireless stereo headsets allow high quality audio from a TV or stereo set allowing one to enjoy a program without disturbing others.  This is also perfect for anyone that may be somewhat hearing challenged.  A wide variety are available from about $150 up and can be found in stores such as Best Buy and other audio retail sales stores.
A wireless remote controlled spotlight can be easily installed on the roof of an RV.  These units require only 12 volt power to the light as the remote control is totally wireless.  There are a wide variety of makers like the Golight GL3067 which sell for about $280.00.
The VMSpc by SilverLeaf allows connecting your computer to your electronically controlled RV diesel engine to read engine and transmission data, check on trip information and much, much more.  Available directly from SilverLeaf for about $395.00. http://www.silverleafelectronics.com/
With Some Holiday Gift Ideas    –    Lug_Nut      –      Peter Mercer