Canyon Motel and RV Park — a scenic glimpse of Northern Arizona's past.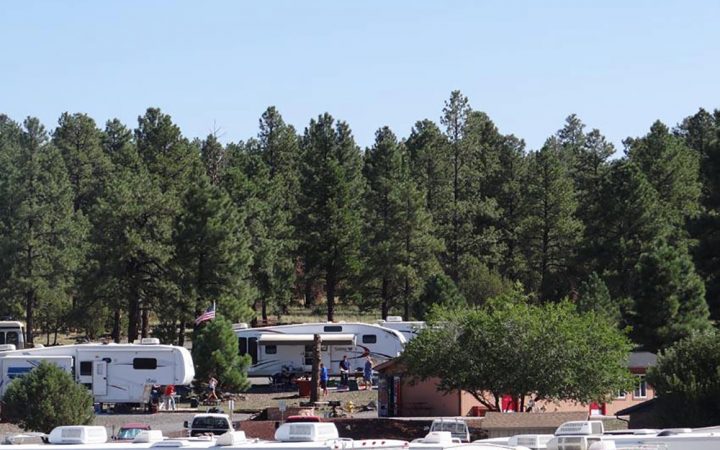 The Canyon Motel & RV Park is a Historic Route 66 motor court that includes two 1929 caboose suites, large enough to sleep six, and a converted Pullman car that encompasses three rooms. All railway cars are comfortably equipped with bath, fridge, microwave and cable television. For an extra thrill, stay in Caboose No. 2, the allegedly haunted one.
Cruise to the Grand Canyon
You really can escape from the ordinary when you stay here! The park has many different types of rentals, and each one is truly unique. The landscape is unique too, comprising the mountains of Northern Arizona and just 60 miles south of the Grand Canyon. The Canyon Motel & RV Park is on 13 acres in the town of Williams on historic Route 66, surrounded by the world's largest Ponderosa Pine forest and great mountain views. It's all located just a few blocks away from restaurants, retail stores, galleries and Old West attractions.
Canyon Motel and RV Park Has Quaint Accommodations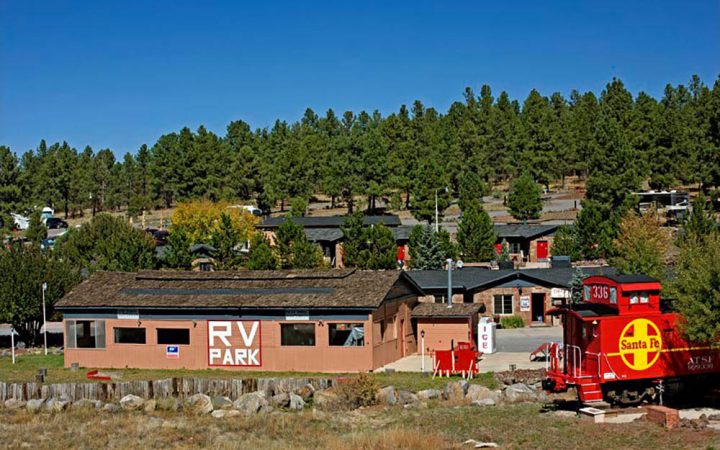 Folks say the vintage flagstone cottage motel rooms are quaint and comfy. Others come to stay in the authentic, historic Little Red Caboose and railway car rooms and suites. The Nomad RV rental offers a home away from home as your own private residence. For special gatherings and small events, you'll want to take a look at the Hidden Garden Patio, a special secluded meeting place.
Outdoor enthusiasts will love the RV Park spaces and tent camping sites in the cool pines, along with natural beauty of the Northern Arizona mountains.
Canyon Motel & RV Park, a Good Sam Park, is centrally located, putting guests in proximity to national parks, lakes, streams, shops and restaurants.
You will enjoy the Old Arizona Territory life from a modern setting.
If you have any questions at all, give them a call — 800-482-3955.