Canning preserves food—and it's fun.
There are many things that people enjoy while camping. Whether it is outdoor sports, fishing in that secret lake lagoon or just lounging beneath a shade tree reading your favorite book, everybody seems to seek the break from the daily grind.
The end of August this year found me in Qliver, a small village in the south portion of the Canadian Okanagan Valley in British Columbia. Classified as the only desert in Canada, this region has the most wineries in the country.  Many of these wine producing properties also have excellent restaurants, each unique to their own character.  So not only can you enjoy the wine tasting tours, but, if you like dining, the dishes served by many of these establishments rivals the best in the province.
Canning Connection
When we arrived at the campground, I had noticed a man that appeared to be cooking using several very large pots. He had an oversized camp stove at one end of an eight foot portable table that was set up beside a large class A coach.  He was wearing a large colorful apron and appeared to be busy cutting some fruit or vegetables at the far end of the table.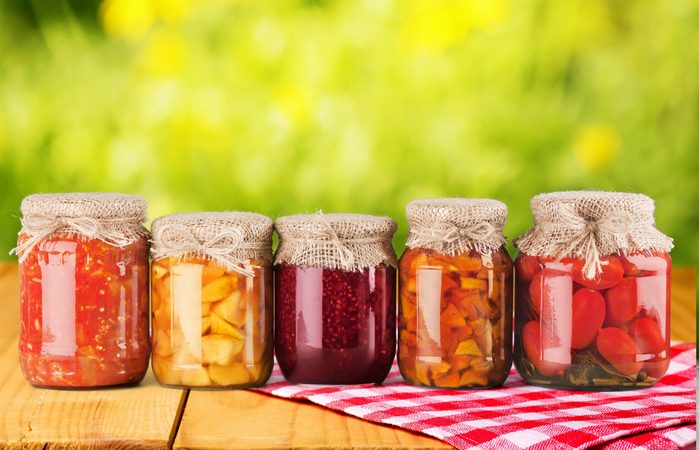 As I am curious by nature, I couldn't help walking over to see what exactly he was doing. I introduced myself and learned that his name was Reg.  He was from the north of the province and had journeyed here to enjoy the harvest season throughout the valley.  He had bought several kinds of fruits and vegetables, freshly picked, and was in the process of canning them "right off the vine" so to speak.  What a great idea!  Canning can be a great hobby, a hobby that takes space and time. Both are generally in abundance while camping.
As the steam rose from a large boiling pot, Reg was busy scooping what appeared to be stewed tomatoes into quart sized glass jars. "Homemade salsa," he said, holding one up for me to see.  While it certainly looked like a lot of work, Reg appeared to be thoroughly enjoying the process.
I stayed in that RV park for a week. Reg was canning when I arrived, and was still continuing his quest when I departed for home.  What a great camping hobby.  Fun and healthy while filling your pantry at home with many savory flavors. You can find several canning resources online, but the best source of canning knowledge might just be your RV neighbors.
Peter Mercer – With a View To a Productive Camping Hobby