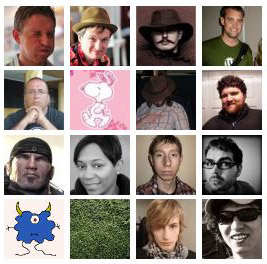 We at RV.Net would love to see all your bright shining faces. One way we can do this is by signing up at http://en.gravatar.com/ and uploading a picture of yourself that will be used in your comments here on our blog. It's fast and free and most importantly it will you share your mug with world. You can upload just about any picture of yourself and the site will allow you to crop the photo down to an appropriate size.
To sign up, go here: http://en.gravatar.com/site/signup
Be sure to use the same email address you use when commenting on the blogs. The email address is what determines the picture.
OK, now that you have created your an icon to represent yourself, please post a comment back to this blog post.