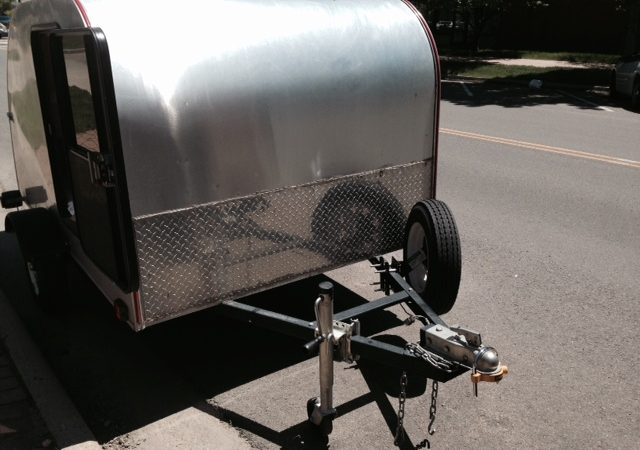 In 2007, after seven years of enthusiastic tent camping, my family and I transitioned to camping in a trailer. Only 18 feet in length and light of weight, our Trail Lite Bantam Flyer by Trail Vision very comfortably housed our family, me, my husband, Terry, and our two teens on many wonderful and memorable adventures.
In the three years since the kids have been finishing college and transitioning to their own lives, Terry and I have not camped. In spite of the fact that we love camping, neither of us has been able to imagine taking the camper out without the kids. The emotional pain of missing them was not something we were eager to experience in this new manner. Not to mention the fact that the camper was now much larger than the space we needed.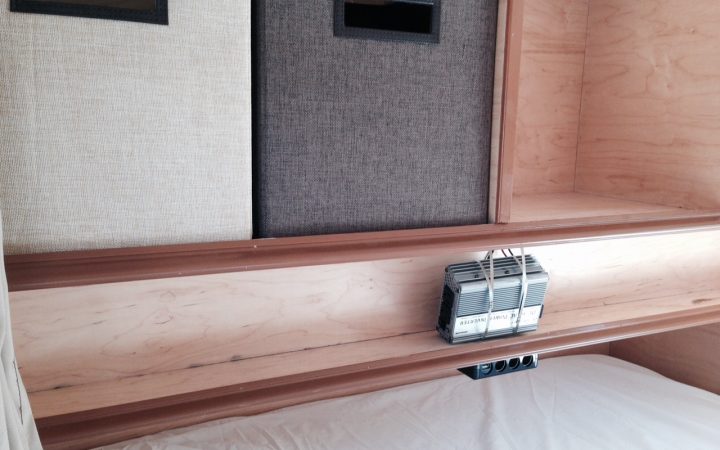 Eager to get back to camping, we started our research. We discussed buying a two-man tent, but I was not keen on that solution, preferring to be able to walk after a good night's sleep, rather than limp around. By chance, Terry spotted a photo of a delightful teardrop camper on the Internet recently. Intrigued, I did further research. Apparently teardrops are the latest craze. While there are many campers and trailers of all kinds available for resale, there are few teardrops. Additionally, manufacturers typically have customers waiting for several months to purchase one.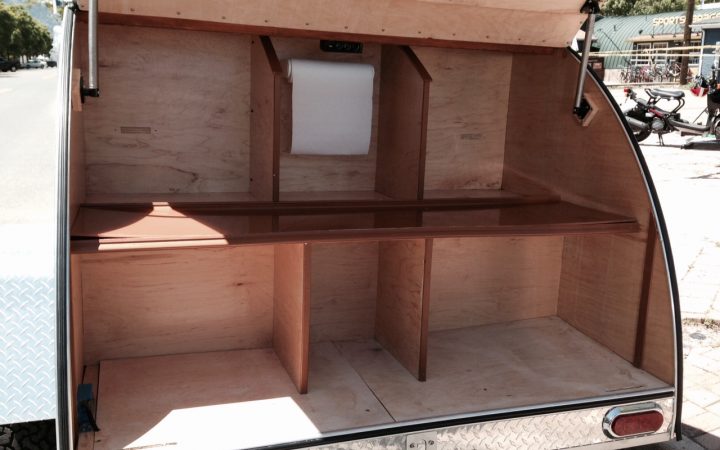 Luckily, I happened upon Colorado Teardrops, a small family business five hours north of us in Boulder, CO. After devouring everything I could find about this business and their teardrops on the Internet, as well as exchanging several emails with Trisha in the office, Terry and I planned a trip up to Boulder to see them for ourselves.
We were immediately entranced. Trisha gave us a thorough tour of the showroom and shop and led us to several different models to check out. She described all the various options and introduced us to her husband Corey, who actually builds the teardrops, who described how the electrical system was wired and showed us the battery storage.
After spending nearly two hours inspecting every detail of the models on display, we ordered our own little teardrop camper to be delivered in mid-September, just in time for some delightful fall camping. We decided to add the electrical package, queen size mattress, sky light window and a tire upgrade.
Since placing our order, Terry and I have shopped for a few necessary items for our little teardrop and exchanged several emails about the design of our galley. Trisha instructed us to go home and measure the camping gear we currently had, think about how we wanted it arranged in our galley and send them photos and measurements. After a few days, we had settled on our design. Now, to wait until September…