Sometimes we discover a campground that is so special we start planning our return trip before we even leave. Lake in Wood Camping Resort in Narvon, Pennsylvania, is one of these places.
We chose to host our first RV Family Travel Atlas rally at Lake in Wood for a few reasons:
1. The campground consistently gets rave reviews online and perfect scores in the Good Sam RV Travel & Savings Guide.
2. There are tons of family-friendly amenities including playgrounds, pools, mini golf a cafe and an arcade.
3. The campground has a group gathering area that includes a gazebo, gas grill and fire pit.
Although we had very high expectations for our rally location, we still managed to be blown away by the meticulously landscaped sites, resort-quality pool, delicious cafe fare and non-stop activities. If you love resort camping, then Lake in Wood must be added to your list.
Located in Lancaster County, the campground is surrounded by beautiful countryside full of area attractions. Flea markets, working farms, Amish villages, and the famous Strasburg Rail Road are just a short drive away.
But you may find that you don't even want to leave the campground.
The remarkable experience that guests have at Lake in Wood starts with the sites themselves. The red carpet sites offer 50 AMP, full hook up service along with cement pads. You can also find gravel sites with 30/50 AMP, tent sites, pull throughs for big rigs, and vacation rentals like cabins and trolley cars.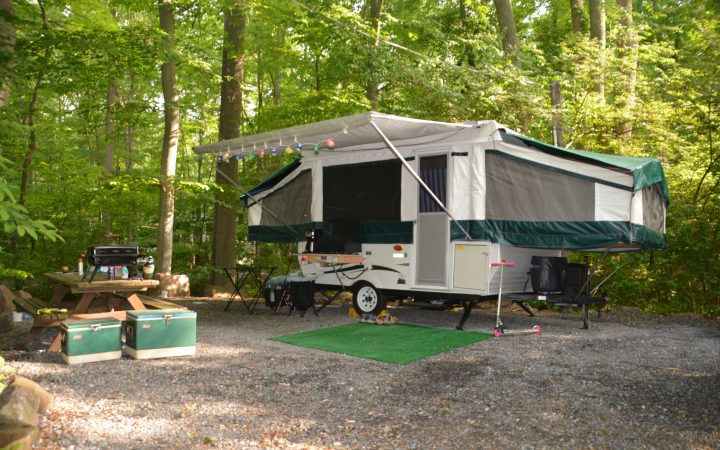 But again, you may not end up spending much time at your campsite with all of the amazing amenities and activities that Lake in Wood has to offer.
First of all, good luck dragging your kids away from the pool area which includes a heated spa, kiddie pool, splash pad area, and diving platform.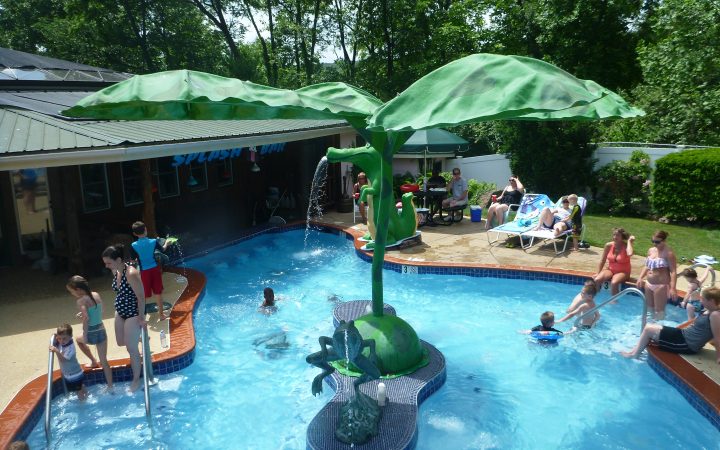 If you are desperate to get the kids out of the water, the mention of laser tag (free of charge!!!) might just do the trick.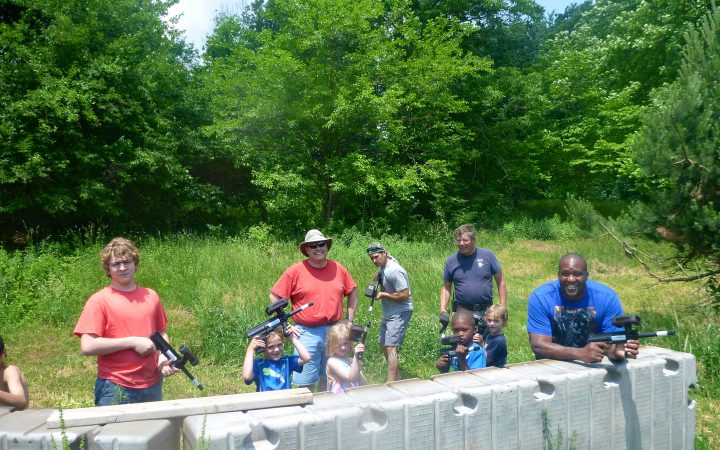 If no one wants to go back to the campsite for lunch, grab a burger at the Gnome Grill where the sweetest and most efficient couple ever serves up great food at a very affordable price.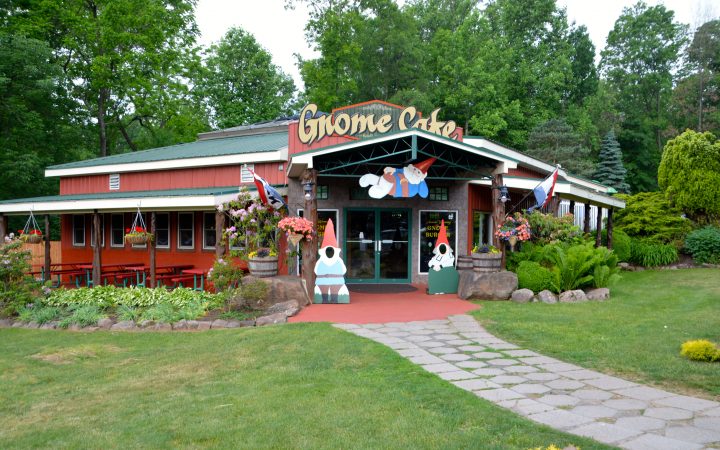 Some of our rally guests also painted ceramics and fished in the stocked lake. There is so much to do at this campground that we couldn't try it all. On the list for next time: mini golf, the trolley and hay rides, and the outdoor movie.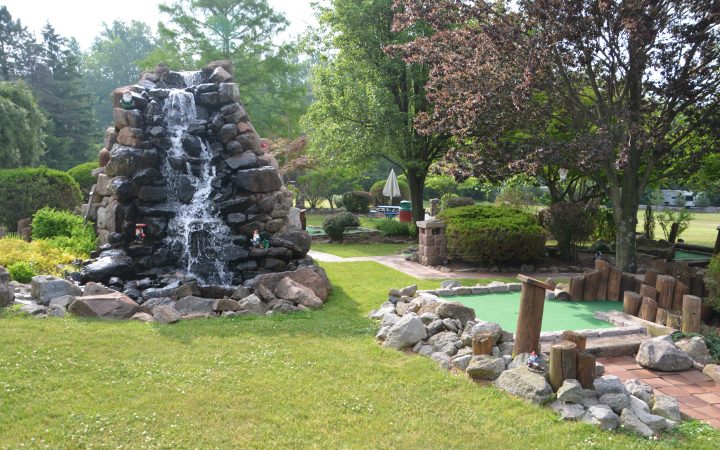 The single, most amazing part of our experience at Lake in Wood Camping Resort was the shared space for group gatherings. Our sites were situated next to a huge field where dozens of kids could run and play tag and hit balls and play corn hole.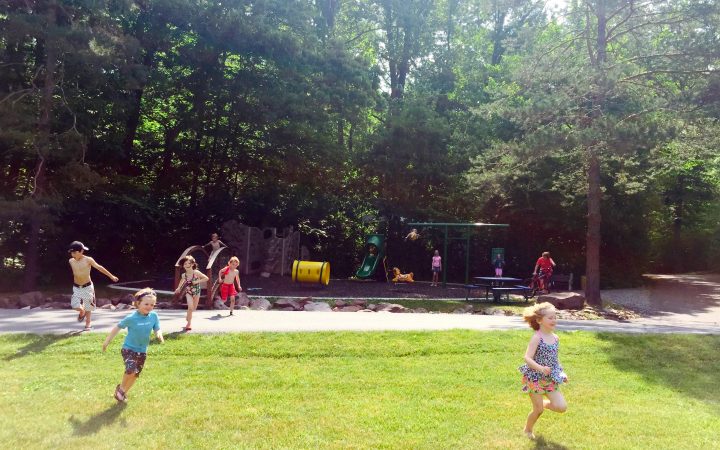 There is a good-sized gazebo that hosted the kids games in the morning and pot luck dinners in the evening.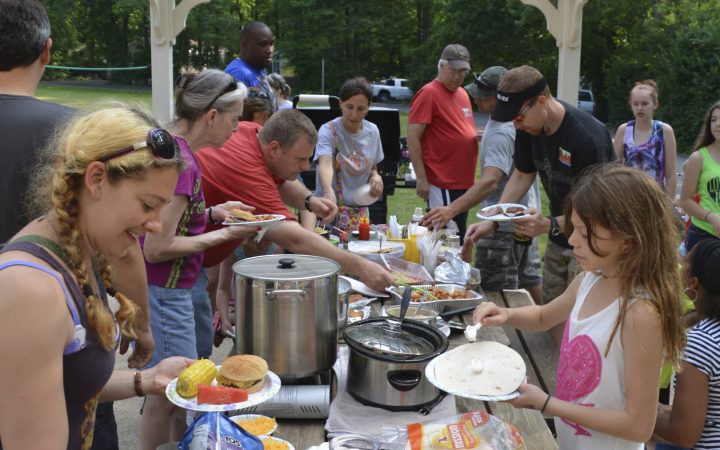 A beautiful fire ring placed in the field meant that almost 50 people had a comfortable place to relax and chat and enjoy the best that camping has to offer.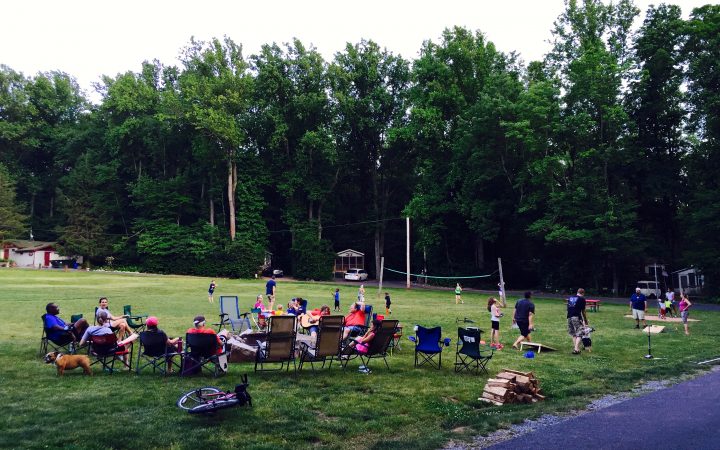 And the gas grill meant that we could cook enough burgers and hotdogs to keep the kids' bellies full.
We had decided before we even left…the next RV Family Travel Atlas Rally will definitely be at Lake in Wood. There is no topping this place for a family camping resort experience.
See you next year!
Stephanie and Jeremy Puglisi are the co-hosts of RV Family Travel Atlas, a weekly podcast that is available for free on their website and in the iTunes store. They also present seminars about RV Travel for GS Media and Events. They are passionate about RVing with their three young boys, Theo, Max, and Wes.