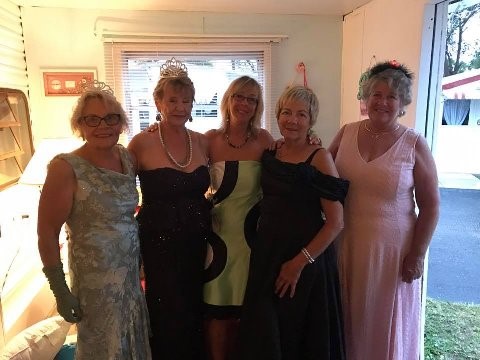 When you pull into the gates of Sunseekers RV Resort, your life will be changed.  The people who live here will take you back to that greatest generation who ever lived.
Making Memories for a Lifetime
You will find so many activities that you cannot attend them all. There are  bands 3 times a month, dances, boat trips, day trips, cookouts, huge planned events.  Sunseekers will also offer the things which other parks have, bingo, shuffleboard, pickle ball, bocce, billiards and theusual amenities.
But…you better hold on to your hats when you arrive at this park and get ready for the time of your life.  The mission statement for this park is "Making Memories for a Lifetime", and believe me that is what Sunseeker's RV Park does.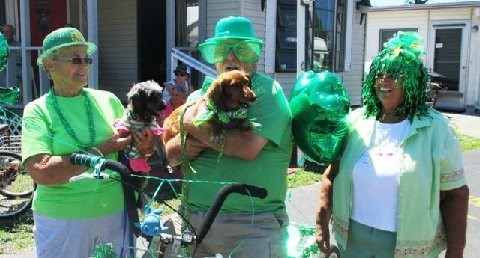 Each season they offer three major themed events that are incredible.  Last season, the Senior Prom", "Annual St Patty's Day Parade", and "Pirates of the Caribbean". People are still talking about the good times, the great friendships , and the outstanding service.
We have rental units which come fully furnished.  You can move in and stay the winter.  We offer these units at a 3 month minimum only, no less time.
We ask you to tour our web page at Sunseekersrvpark.com and follow us on Facebook to read reviews and see our great events and bands.
Join us on a journey of enjoyment with great people and wonderful times.
Photos: Sunseekers RV Park