Enjoy Some Wet and Wild Fun at Our Jellystone Water Parks!
Get ready for a splish-splashing summer of fun with YOGI BEAR™ and his friends! Water parks are the pinnacle of summertime hot spots, and Sun RV Resorts is proud to have two of them at our Jellystone locations in New York. Whether it's swirly slides or a water cannon fight you crave, you'll discover summer fun and adventure at our water parks!
Jellystone Park™ At Birchwood Acres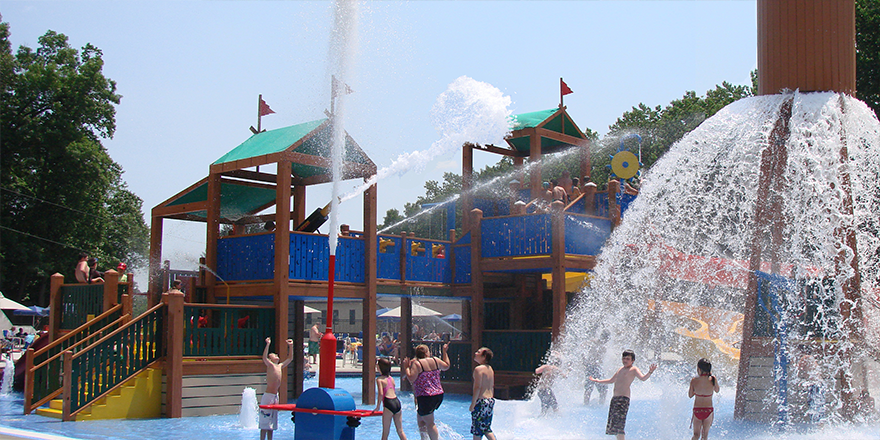 At Jellystone Park™ at Birchwood Acres, located in the foothills of the beautiful Catskill Mountains, Yogi Bear's Water Zone is synonymous with a good soaking. Two water slides provide an epic drop, while a larger-than-life water bucket will drench those waiting underneath. Looking for something more daring? Take advantage of our high-powered water cannons and blast your friends from the multi-level fort.
Relaxation isn't hard, either. The whole family can paddle around in the swimming pool, while parents can enjoy exclusive time in the adult-only hot tub. The pool area offers canopies and umbrella tables that provide plenty of shade, while recliners offer comfortable seating. Sit back, relax, and soak up the sun as you lounge by the pool.
Other great amenities include:
The Pic-a-Nic Basket snack bar
The Ranger Station convenience store
Game room
Golf cart rentals
Playground
Fishing
Book your stay today and enjoy one of the best campgrounds near the Catskill Mountains!
Jellystone Park™ Of Western New York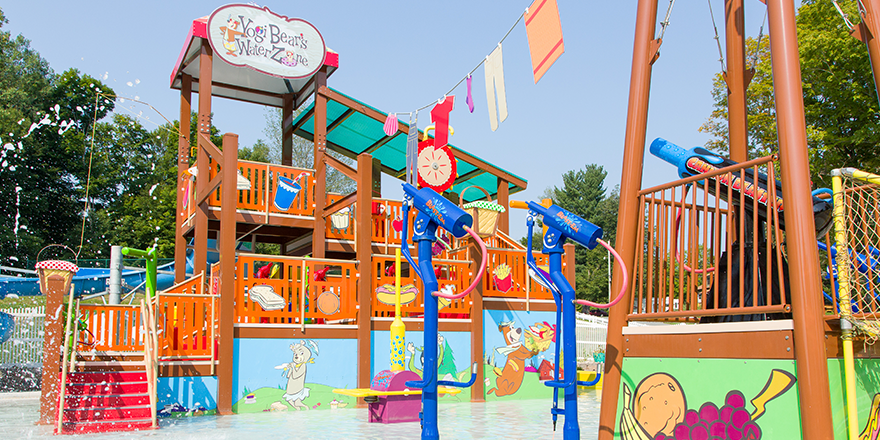 Situated in Wyoming County, Jellystone Park™ of Western New York offers tons of fun! Here, Yogi Bear's Water Zone extends for 16,000 square feet and features two winding water slides. A dedicated toddler slide provides a gentler option for youngsters.
Kids can climb their way through the levels of the forest-themed tower, waging war with the water guns. If you're looking to get soaked, head under the water bucket and wait for the whistle to sound!
Adults can relax in the spacious main swimming pool, while a dedicated kiddie pool provides space for small children. Lounge chairs and umbrellas are perfect for relaxing and perfecting your tan.
Jellystone Park™ of Western New York boasts plenty of other amenities, including:
Private sandy beach
Basketball
Kayak and canoe rentals
Two playgrounds
Jumping pillow
Laser tag
Book now and discover the best camping near Letchworth State Park!
Whether you're looking to lounge in the sun or slide into the deep end, we have a Jellystone water park for you. Come check out our two excellent water parks in New York, and save 20% with our First Time Visitor special!
Photos: Sun RV Resorts