Here at Sun Roamers RV Resort we have been sprucing up our place! We have paved our roads, renovated our cabins and our beautiful clubhouse. We can now accommodate your parties of up to 300 people in our 6000 square foot clubhouse and serve them from our fully equipped commercial kitchen.
Our new clubhouse welcomes your weddings, reunions and your birthdays parties as well.
While you are here, perhaps you would like to swim laps, or just enjoy the cool water of our beautiful Olympic size pool. Try your skills at fishing in our spectacular clear pond, really a "mini lake," or just sit on the dock and watch our Mississippi sunset.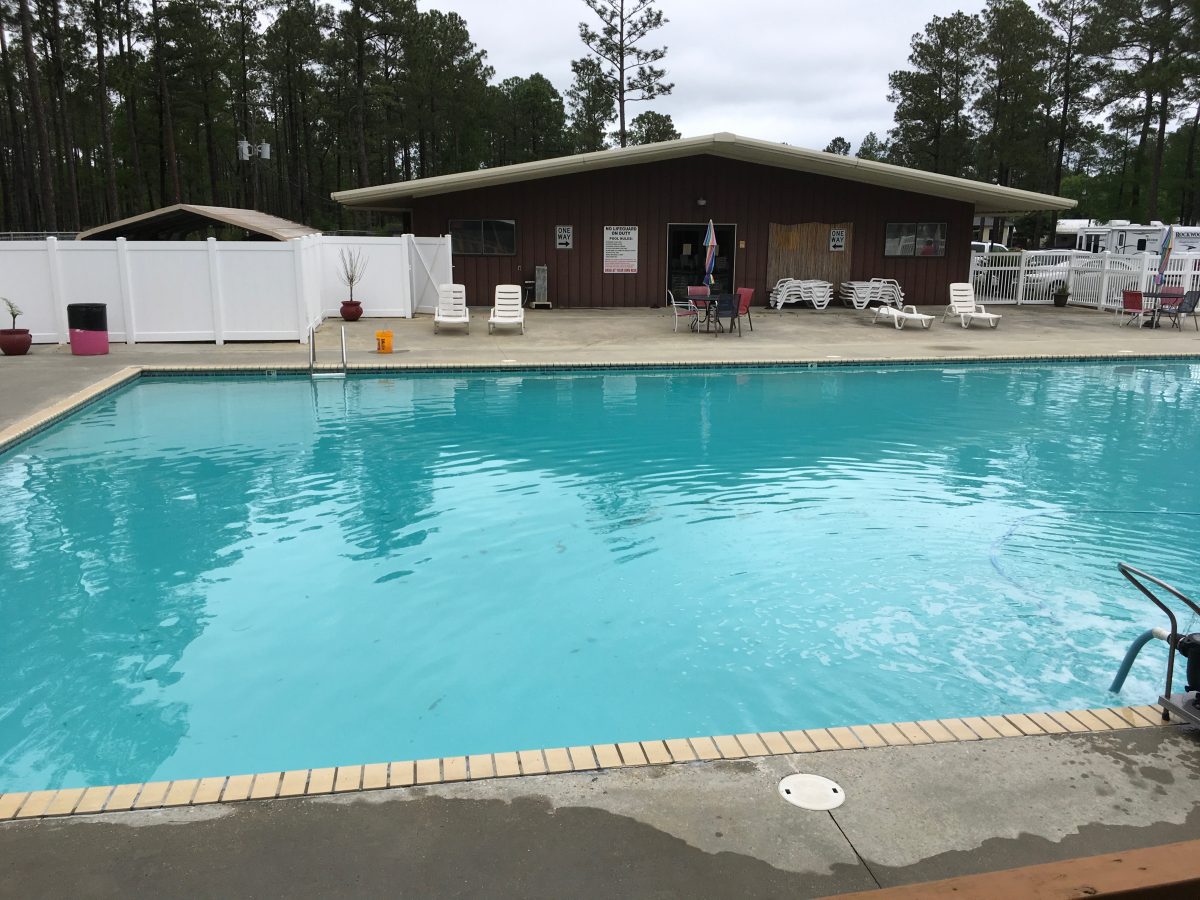 NO RV, no problem, rent one of our "cabins" or our "park model RV's," we welcome your stay for a day, a week or a month. While you are here, play a game of horseshoes or a round of mini golf on our inviting putt putt golf course, in the shade of our lovely pine trees.
Need a little excitement? We are 45 minutes from the beaches of the Mississippi Gulf Coast, there you can try your luck at one of the many casino's.  Perhaps take a tour of the natural wonders our part of the world has to offer.
Enjoy a drive to the "Big Easy" New Orleans where you will find some of the very best food in all the South.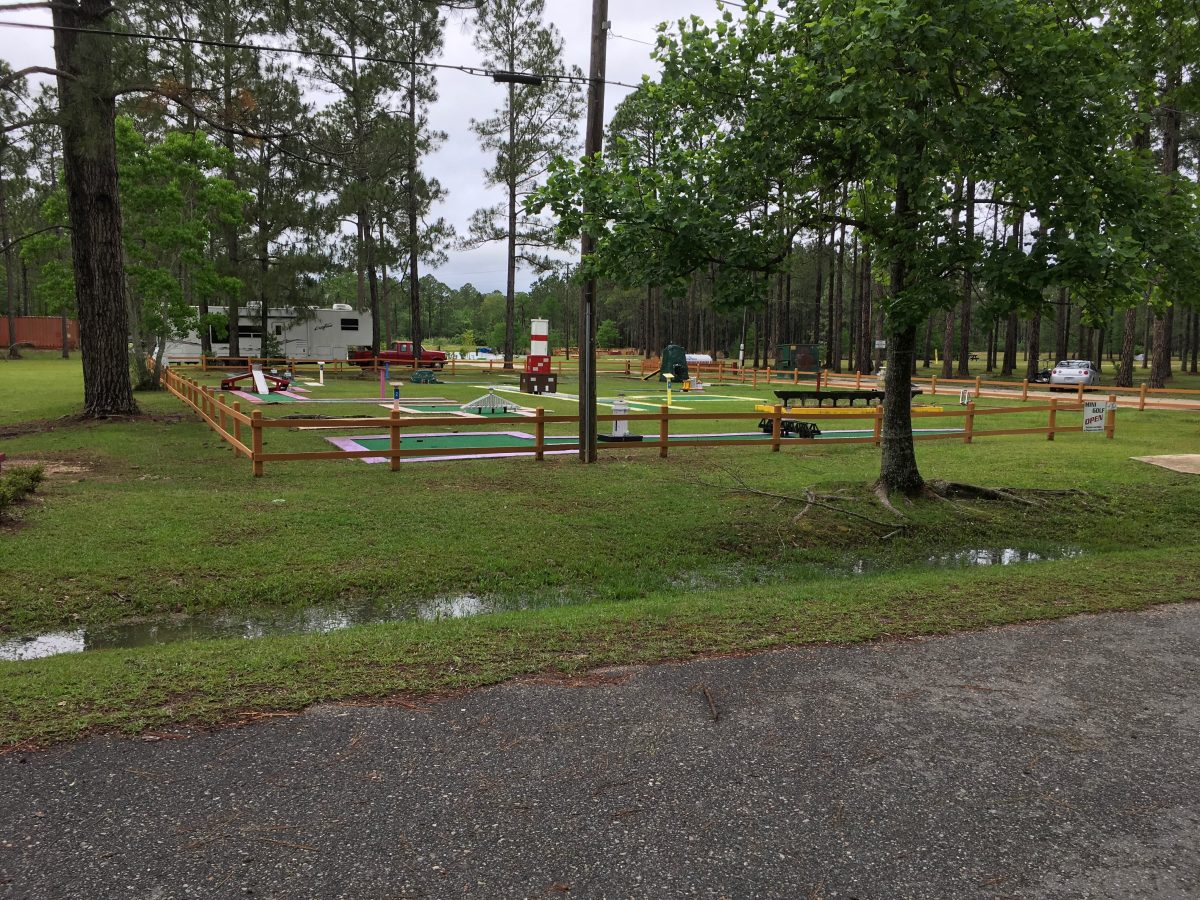 When you are done playing come back to a peaceful nights' rest at Sun Roamers RV Resort, where our tall pines will gently whisper you to sleep.
We have 155 RV sites that can easily accommodate your rallies of 40 to 50 and even more.  You will find us located 2 miles from interstate I-59 and just minutes from interstate I-10 which takes you to New Orleans or the Gulf Coast. And remember when you are looking for a good place to stay, Sun Roamers RV Resort is a Top Rated Good Sam Park and in the top 2% of parks nation wide, and in the Top 300 Good Sam Parks.
You will find us at: 41 Mississippi Pines Blvd, Picayune, Ms. 39466
Phone 601-798-5818
"Come On Down, We'll Be Waiting For You At Sun Roamers RV Resort"
Photos: Sun Roamers RV Resort