Scenic Mountain RV Park and Campground in Milledgeville, GA., a peaceful, 120 acre, pet friendly RV Park, located in the heart of the Antebellum Trail, and only 4 mi from historic Milledgeville with its impressive architecture.
Just like every true southern belle, Milledgeville is full of surprises: you can stroll through it's perfectly charming downtown, dine on its great Mom and Pop restaurants or take a trolley ride! You will find a wealth of cultural opportunities within walking distance. You can follow Sherman's footsteps at the Old Governor's Mansion or visit the building where Georgia legislators voted to secede from the Union. Enjoy art in the Blackbridge Hall and the John Marlor Arts Center, visit Lockerly Arboretum and Rose Hill mansion and every First Friday of the Month, downtown comes alive.
Drive less than one hour and visit several cities:
Madison, another reminder of the country's southern beauty and grace spared by General Sherman's torch in his infamous March to the Sea. Enjoy its beautiful architecture, unique downtown eateries, and shop for antiques and treasures.
Eatonton, with its classic antebellum architecture, is nestled between Lakes Oconee and Sinclair and the Oconee National Forest. It has a rich literary history and has produced two very famous writers: Alice Walker and Joel Chandler Harris.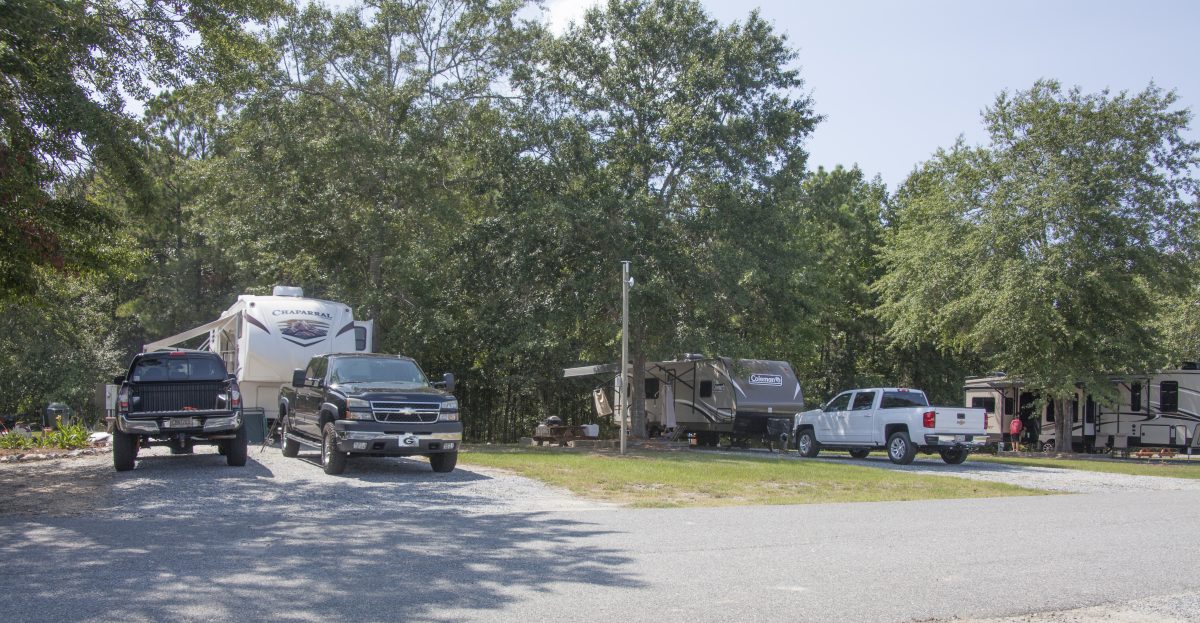 In Gray/Old Clinton visit the Creek Indians sites, relive events that depict the time before and during the War Between the States; and the location in which the movie, Fried Green Tomatoes was filmed.
During the first weekend in May, enjoy Old Clinton War Days, a heritage festival that includes the enactment of Sherman's March to the Sea through Georgia.
Visit the Piedmont Scenic Byway, and the grounds of the Jarrell Plantation State Historic Site to imagine life during the 1850s
As exciting as Macon is during the day, at night the city has a whole new energy that's perfect for folks who want to get out and party. Dance to the beats like a Southern rock star at the lounge that launched a new genre of music in the 1970s. Or check out the newest acts coming out of the Macon music scene.  Macon is a town where a night out can mean fine dining, drinks, or dancing. Also, a moonlit walk among architectural masterpieces or a live show at one of our historic theaters. Also, don't forget to take home one of a kind treasures from Macon's unique downtown boutiques or antique markets.
Whatever your plans are, Macon's is sure to offer something for every mood.
Dublin known as "The Emerald City", its downtown is a busy retail center filled with shops & restaurants. The recently renovated Theatre Dublin and the Dublin-Laurens County Historical Museum.
In March, the entire community is a "wee bit Irish" for the Dublin-Laurens St. Patrick's Festival, which has been in existence for over 30 years! The month-long celebration offers fun for the whole family with a parade, road race, art and craft fair, leprechaun contest and much more.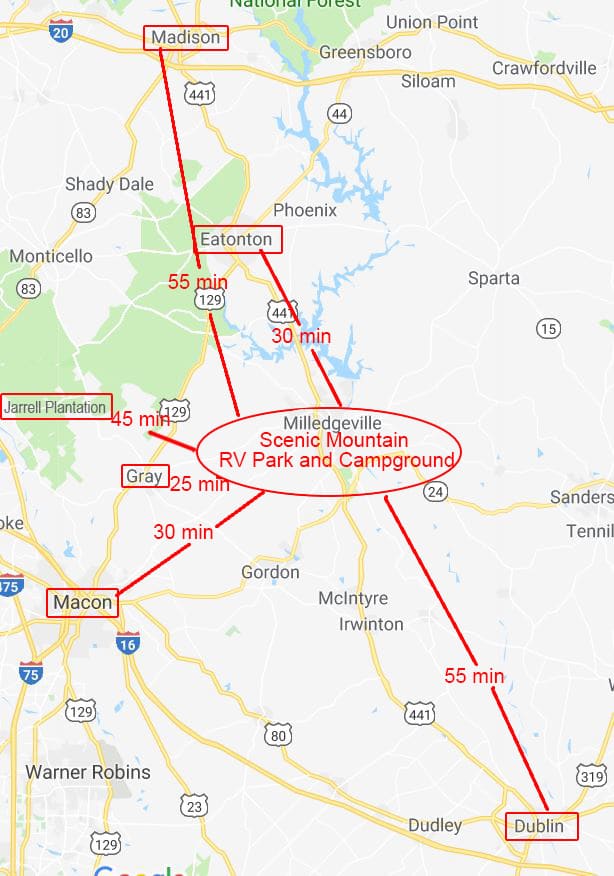 BOOK YOUR SITE TODAY
(478) 454-1013
ScenicMountainRV.com
Photos: Scenic Mountain RV Park & Campground