The Lakes RV & Golf Resort in Chowchilla, CA is truly a "resort".  With beautifully manicured grounds, sites perfect for any size RV, a pristine pool, tranquil lakes, a gated entrance that will have you feeling safe & secure during your stay, PLUS complimentary golf for 2 included!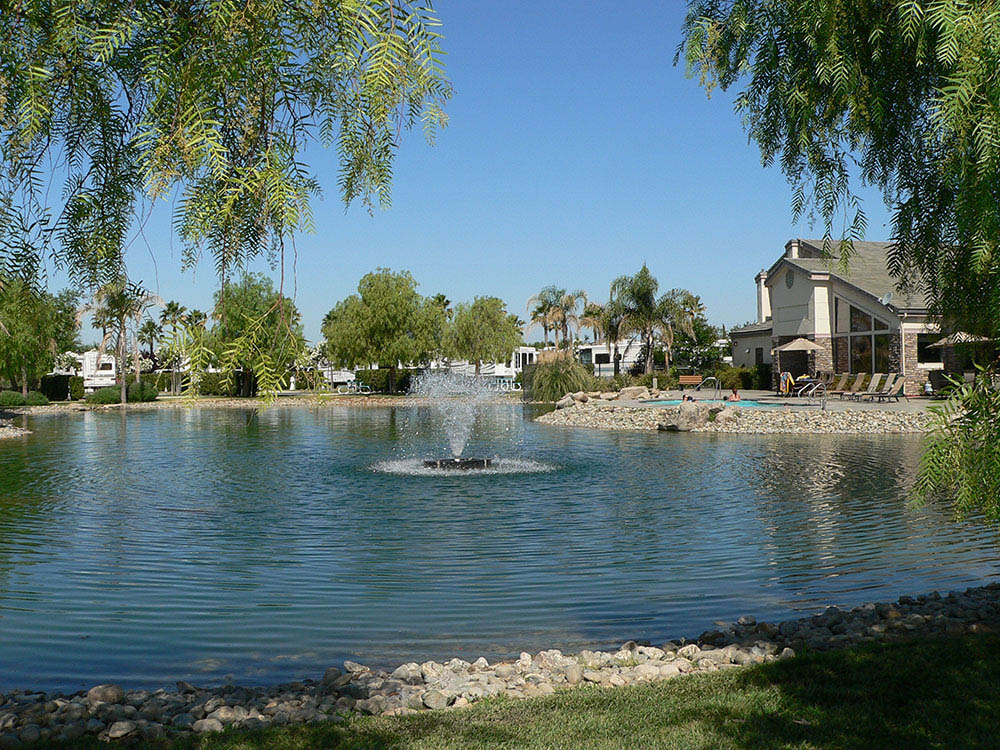 The Lakes RV & Golf Resort in Chowchilla, CA is located in California's heartland with a climate of considered to be Mediterranean. Chowchilla receives an average of about 12 inches of precipitation per year. Chowchilla has dry, hot summers, and mild to cool, winters. Snow in Chowchilla is very rare. In January, the high temperature may drop as low as 45 °F (9 °C). During the summer, when there is usually no rain, the temperature may reach as high as 110 °F (43 °C).
The Lakes RV & Golf Resort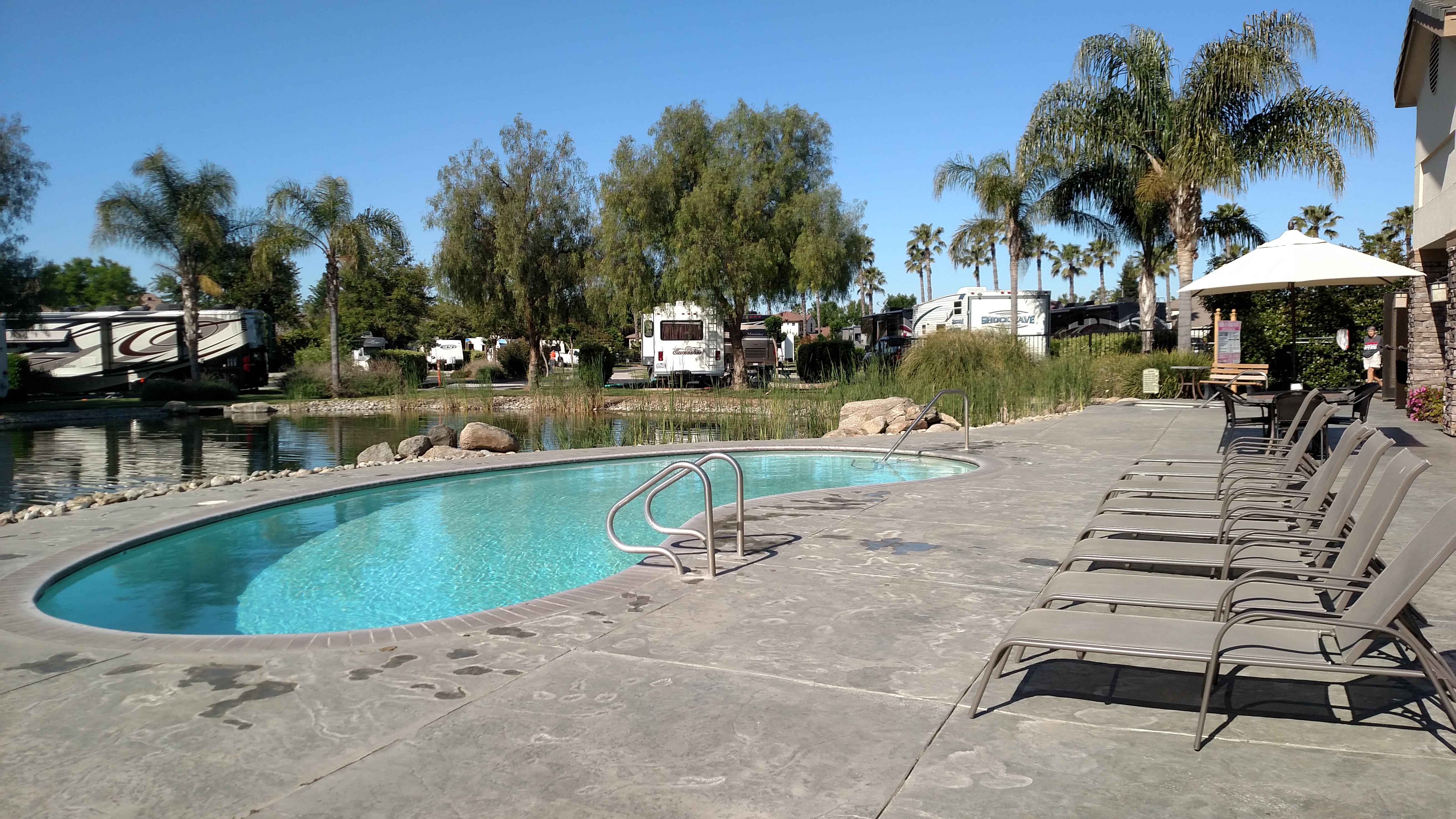 is conveniently close to State Highway 99 and within easy driving to the San Francisco Bay Area, Napa Wine Country, Yosemite National Park, Sequoia-Kings Canyon National Parks, Lake Tahoe, and the Central Coast.  TheLakesRV.com/area-attractions/
Yosemite – (65 miles S/W)
Yosemite National Park is in California's Sierra Nevada Mountains. It's famed for its giant, ancient sequoia trees, and for Tunnel View, the iconic vista of towering Bridalveil Fall and the granite cliffs of El Capitan and Half Dome. In Yosemite Village are shops, restaurants, lodging, the Yosemite Museum and the Ansel Adams Gallery, with prints of the photographer's renowned black-and-white landscapes of the area.
Sequoia & Kings Canyon National Parks – (115 miles S/E)
Known at A Land of Giants – this dramatic landscape testifies to nature's size, beauty, and diversity. With huge mountains, rugged foothills, deep canyons, vast caverns, and the world's largest trees. Sequoia National Park was established on March 4, 1940 (631 square miles). Kings Canyon National Park was established on September 25, 1890 (722 square miles).  These two parks lie side by side in the southern Sierra Nevada east of the San Joaquin Valley with a total combined area of 1,353 square miles. Weather varies a lot by season and elevation, which ranges from 1,370′ to 14,494′.
The name "Chowchilla" is derived from the indigenous American tribes of Chaushila & Yokut Indians that once lived in the area. The name evidently translates as "murderers" and is apparently a reference to the warlike nature of the Chaushila tribe. It is also to be known among the Yokuts tribes later on to be associated with "bravery". The Chaushila Indians were inadvertently responsible for the first white men "discovering" Yosemite Valley, which occurred when they were being pursued by a band of white men. References to the tribe still abound in Chowchilla, and until 2016 the town's high school used the moniker "Redskins" as their mascot.
Plan you stay with us for sightseeing or just relax and play a round of golf or 2. Bring your 2 and 4 legged friends, all are welcome!
Make your reservation today for a night, week or month. We can't wait to see you!!
Photos: The Lakes RV & Golf Resort