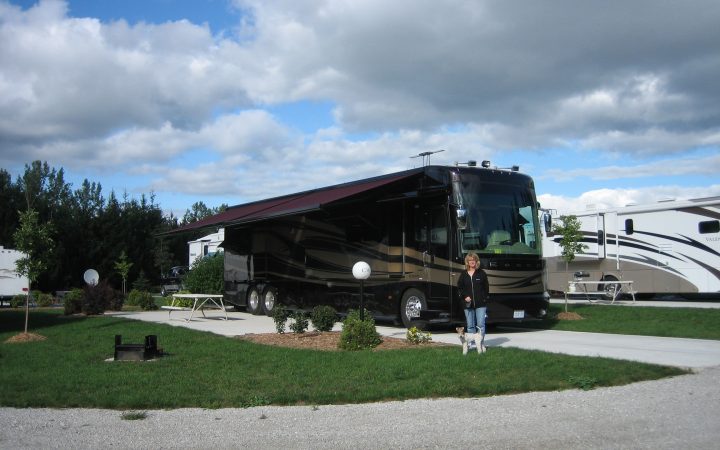 Selling RV lots in North America was first introduced many years ago in the southern U.S. with snowbirds as the target market.  At that time it carried a stigma of time share sales, turning many people away.  Most people had trouble wrapping their head around such a purchase and believed it was a poor investment and would never be popular. Over the years, however, the popularity grew and many snowbirds were attracted to this form of camp ownership.  As the popularity gained, so did the prices.  People that had got into the market early resold their properties and turned huge profits.  Many doubled and, in some cases, tripled their investments. There were RV lots that sold for near one million dollars and $200,000 or more price tags were common.  Life was good.
Today, however, the market demand has receded.  Prices have dropped considerably and the sales frequency has also dipped at a similar rate.  This has been driven by a rapidly growing availability of properties that have been developed and, of course, the down turn in the economy since 2008.  In some areas the sites probably became over valued adding to the slowdown.
So, is buying an RV lot a viable purchase in today's market?  Yes, in my opinion it may fit many people's needs.  Though, as often as the case may be, ownership of such a property may well exceed the costs of merely renting.  Owners will often rent out their property when they are not using it, therefore somewhat reducing their yearly costs. The thought of making extra income off your own RV lot might have you browsing RV lots for sale sooner than expected.
This, however, can only be accomplished by soliciting people during the geographical seasonal window, and in many cases will only subtilize the ongoing costs.
So let's look at what costs are to be expected.
Yearly property tax payable to the local city or county.
Monthly HOA fees payable to the park or owner's association. (12 months per year)
Insurance covering at least liability and perhaps buildings, if present.
Property maintenance over that included in the HOA's.
Exposure to "Special Assessments" that can be levied by the association in the case of cash short-falls.
Advertising, should rental clients be solicited.
Electricity, though very low to nil off season.
Now let's take a look at possible benefits of owning a private lot.
A guaranteed place in the sun during a busy part of the season.
The ability of tailoring the property to your liking and application.
The pride of ownership.
A possible gain in value over time.
However, in most cases it is not a cheaper alternative to renting.  Paradise comes at a cost.