Irked by small problems that crop up while traveling? We've got an RV hack for that.
As Memorial Day weekend approaches, RV travelers across North America get ready to start their engines for adventure on the highways. So while you're preparing everything for your next journey on the open road, consider some RV hacks that will vanquish little annoyances — from rattling plates to water-stained shower stalls — and will make your RVing life a lot easier.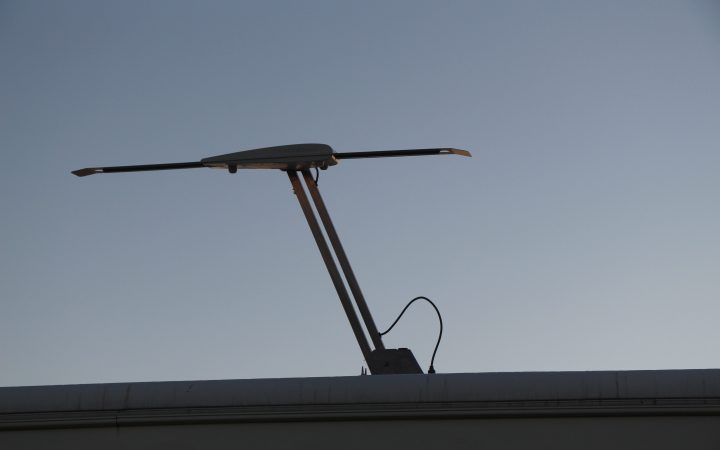 Antenna-Up Reminder
Buy a simple stick-on hook and attach it near the TV antenna extend/retract control crank or switch. When you're in camp and your TV antenna is extended, hang the keys on the hook. Then, when you're departing camp, this will remind you always to retract the antenna.
Quiet Wine and Liquor Bottles
One of the easiest RV hacks to implement: Get some mesh plastic bottle sleeves, like those used by many beverage outlets. They slip on and off easily and prevent breakage as well as stopping the annoying glass-bottle chatter. These can be found in some outlets that sell packing materials or a host of online suppliers. It's a small adjustment that can provide big relief.
Medicine Cabinet Shelf Guard
Use adjustable spring-loaded drawer dividers on the front of each shelf on your medicine cabinet. This will prevent the contents from spilling out when you first open the door after a day of travel. They can also be used in drawers and cupboards to keep light objects from sliding about while traveling.
Rattle-free Dish Transport
Place non-slip placemats or bulk-sold non-skid material between each dish when you stack them up. This will assure a quiet ride and will also prevent chips on your dishes. Prevent the stack moving by placing a piece of non-skid beneath the bottom one. Lining all your shelves with non-skid material will help to secure more items within.
Drinking Glass Protector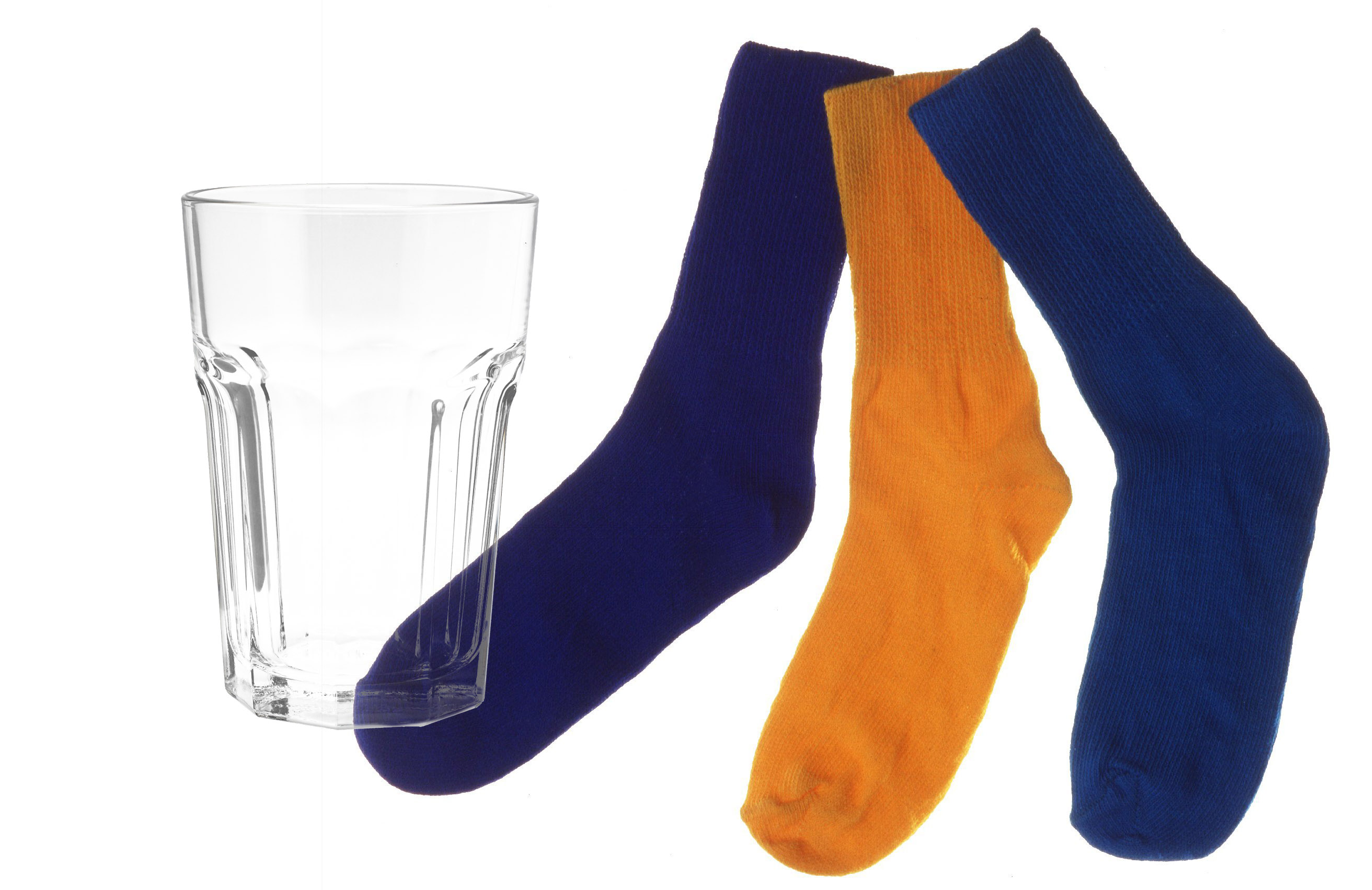 Don't throw out those holey, worn socks! Cut them at the ankle and use the upper section as a protective sleeve on your wine and all other types of drinking glasses. Not only does this RV hack protect your glassware from rough road-shock damage, but it will also silence the glass clatter.
Easy Hot Meal For Long Day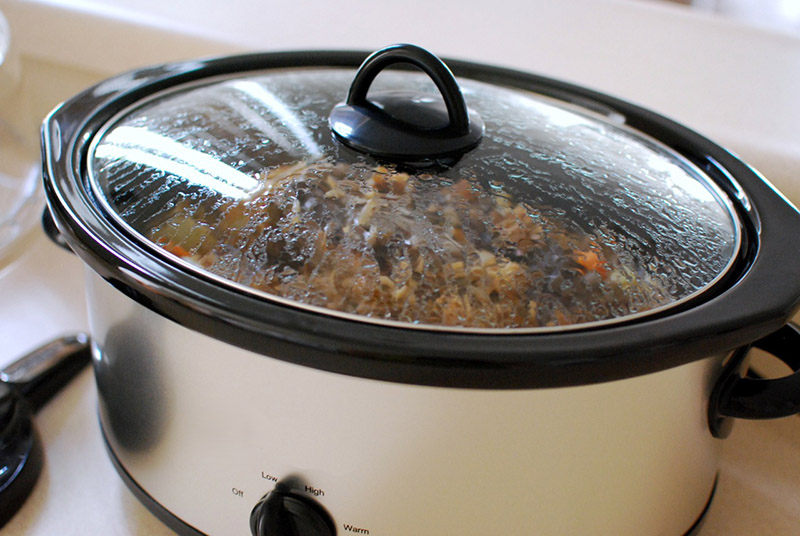 Many times, while traveling by RV, the destination arrival time allows little time for good dinner preparation. This usually leads to a very late meal. However, if your RV has an electronic inverter that can supply household voltage from your house batteries, there may be a great solution. Using a crock pot with one of many recipes, you can prepare a delicious, piping-hot meal. Generally, you can throw together the needed ingredients and start the slow cooking during your noon stop. To safeguard the pot from moving or upsetting while in transit, place it into the galley sink. Setting the temperature to meet the desired contents can have your dinner ready to eat upon early arrival or late. Either way, you will enjoy a freshly cooked meal that will satisfy everyone, regardless of the time. This is truly an eat-at-your-convenience event and a perfect way to end a day. (This requires the RV to have a battery charge source from the alternator as found on many class A coaches.) This is one of those RV hacks that really pays off.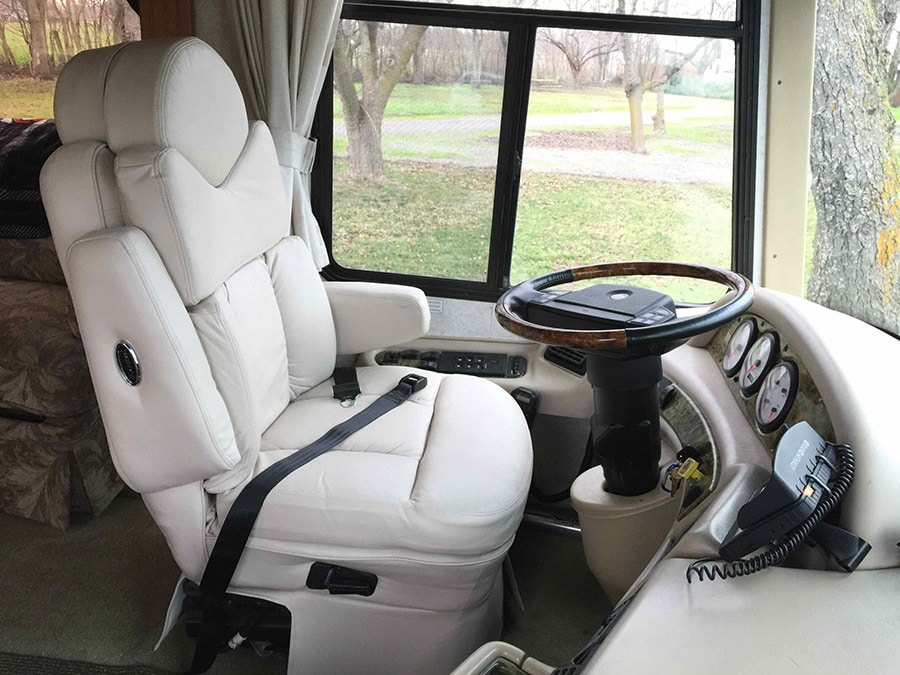 Memory Seat Refresher
If you have a motorized RV that is equipped with a power memory driver seat, set it up for travel mode and the in-camp chair position. You are probably already using this feature's memory number one as the position most comfortable for your driving. If your travel companion also drives the rig, position two may be utilized for their preferred placement. Number three memory can be now programmed to move the seat into the needed position to allow it to be swiveled for in-camp use. This RV hack helps during your routine chores or those required upon arrival at your selected destination or night's stop, while also maximizing the benefits that it can provide.
Chafing Vibration and Movement
RV toilet lids should always be closed during transit to avoid them from rubbing on the wall behind. Unlike residential heads, RV types do not have reservoir tanks behind them where the lid would rest in the open position. Instead, the RV head lid rests on the wall. Where this touches the wall, wear will soon occur with the vibration and movement caused by driving down the road. While this should be closed, many times, for one reason or another, we fail to assure this is done. For those times, and for other touch points within the rig, the application of stick-on silicone dimples will solve the issue. These self-adhesive mini-domes are clear with varying sizes. The 3/8" size can hardly be seen yet will protect your woodwork or wall surface for years. These come on sheets and can be found at discount stores throughout the country.

Water-stained Shower Stalls
Traveling from campsite to campsite, freshwater hardness and make-up can vary greatly. This becomes noticeable by the dried out water stains that often cover the glass and shower walls after use at a new RV park. Even trying to wash them leaves new water spots. We suggest the use of a small squeegee on the glass and walls after you turn off the water and before you exit the shower. This will leave the surfaces looking new and takes only half a minute to make the shower look sparkling clean. Just leave the squeegee hung up in the shower for use next time. Small squeegees are sold in many retail outlets.
Well, those are some ideas of worthwhile RV hacks you can do. Small changes can deliver big results. Enjoy and happy camping.
Peter Mercer — With Some Helpful Tips