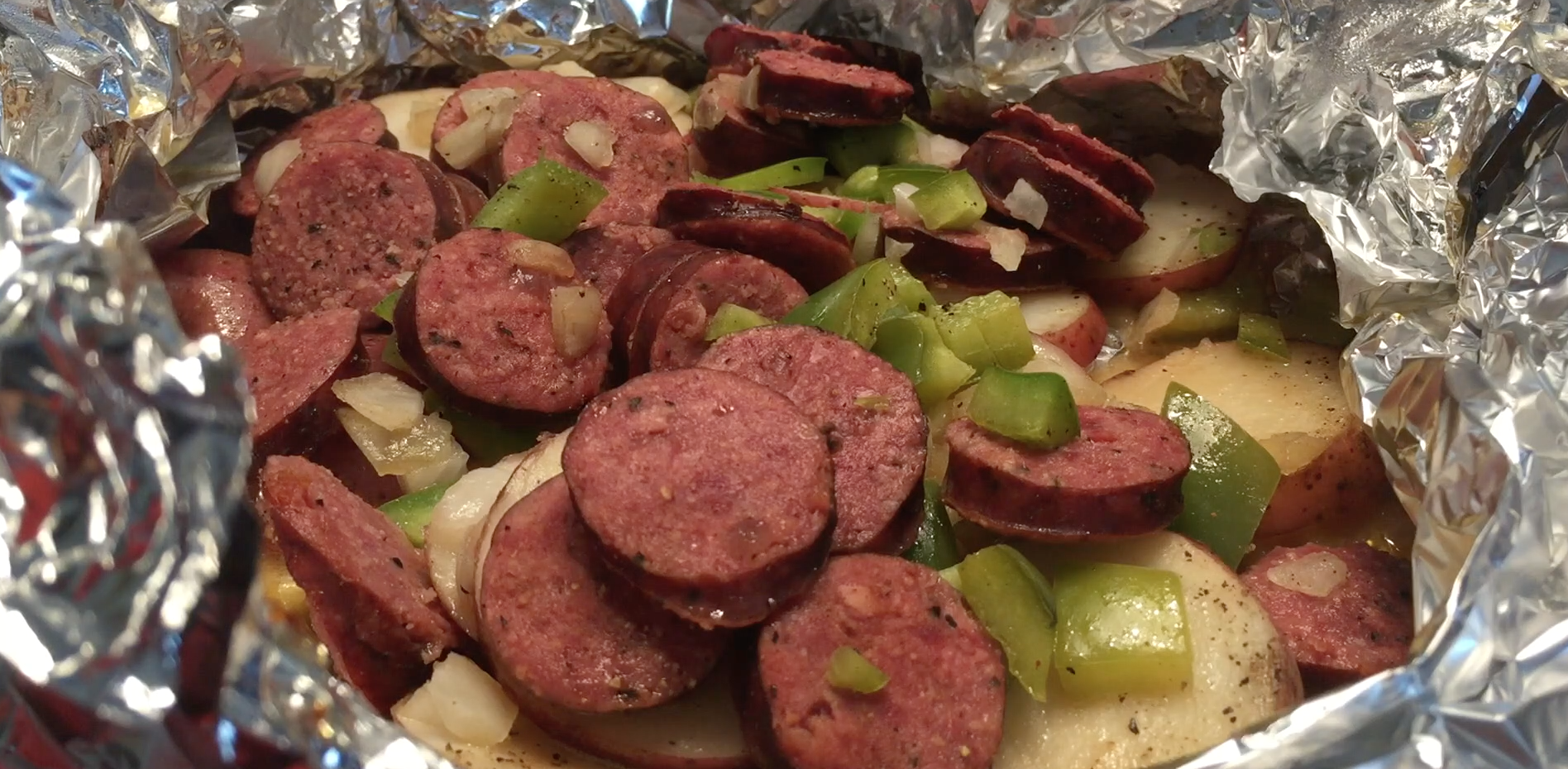 Tin foil potatoes are a campground staple! Easy to make, customizable, filling, and delicious! Watch our latest Cooking With The Club video to get Good Sam Club's camping recipe for tin foil potatoes and enjoy it on your next trip!
Have an easy camping recipe? Share it with us on our Facebook along with your name and how long you have been a Good Sam Club member using the hashtag #CookingWithTheClub and we will turn our favorites into a video to share with other members!
//www.youtube.com/watch?v=slYGImqEqBc
Are you an RVer? Over 1.7 million RV owners save every day with the Good Sam Club! Join Today!
Tin Foil Potatoes What You'll Need:
Ingredients
Red potatoes
Green peppers
Onion
Sausage
Butter
Pepper
Salt
Worcestershire sauce
Preparation
Slice potatoes
Chop pepper
Chop onion
Slice sausage
Place everything in foil & add 4 Tablespoons of butter
Salt & pepper to taste
Add 2 Tablespoons (or more) of Worcestershire sauce
Fold foil to create a pocket
Place on grill or bake
Grill for 30-45 minutes, or bake at 375 degrees for 45 minutes
Share your Recipe or tell us how this tasted on our Facebook! //www.facebook.com/TheGoodSamClub