Walk on the Historic Grounds of Red Gate Farms at Red Gate RV Park and Campground and imagine times gone by.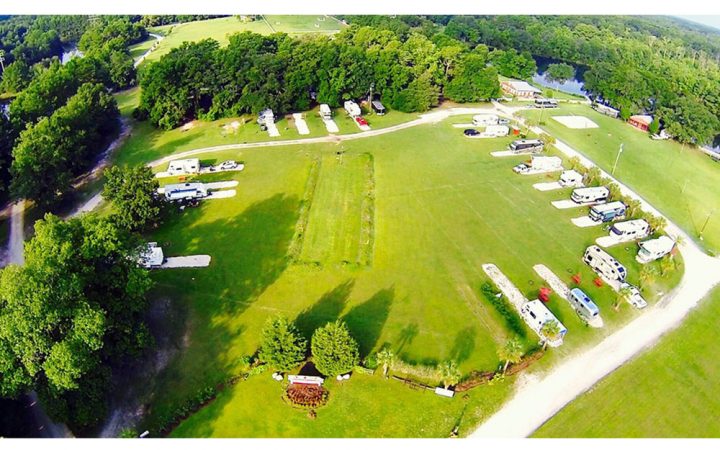 If the majestic 200-year-old oak trees at Red Gate RV Park and Campground could talk, perhaps they would tell us about the Indians & Colonist who have walked this land or the wild animals that once roamed here.
The land was used as an encampment for Confederate soldiers, and later occupied by General Sherman after the March to the Sea. Many civil artifacts have been found on the land.
Red Gate Farm
Mr. Harry E Martin, Jr. purchased the wooded 440 acres in1931, which he and his wife named Red Gate Farms.  The Martins began a dairy farm and cultivated 300 acres for silage, corn, grain crops and pastureland for 140 Jersey cows. The farm became a model for farmers throughout Georgia.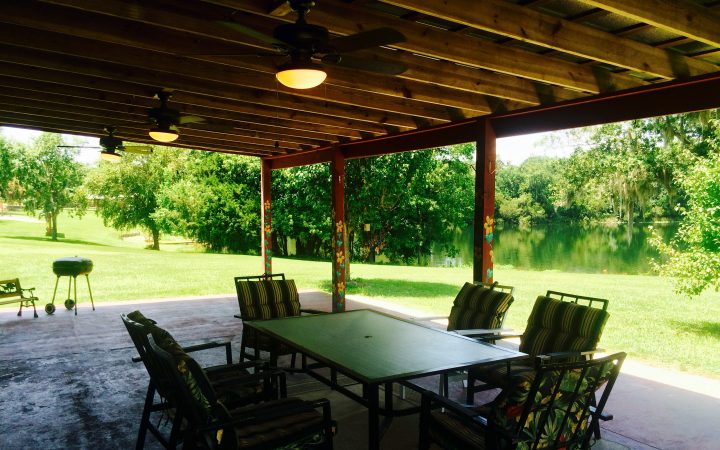 The family was always well know for gracious entertaining and as a result today Red Gate and the Mackey House have been the center of many events.
Mr. & Mrs. Martin loved Red Gate and instilled in their children and grandchildren a great love for the property.  Over the years the family has operated several business from Red Gate, including Pa-Ki Garden & Feed Center, Red Gate Farms Sod Co. & Landscaping, The Mackey House Event venue, The Barn at Red Gate Farms event venue and of course, Red Gate Campground & RV Park!
Southern Hospitality
Today they continue the tradition of Southern Hospitality in the development of Savannah's finest RV Campground Park and Event Venue.  Red Gate Farms is one of the most beautiful places in Savannah.  We love Red Gate Farms and we know you will too.
Red Gate RV Park & Campground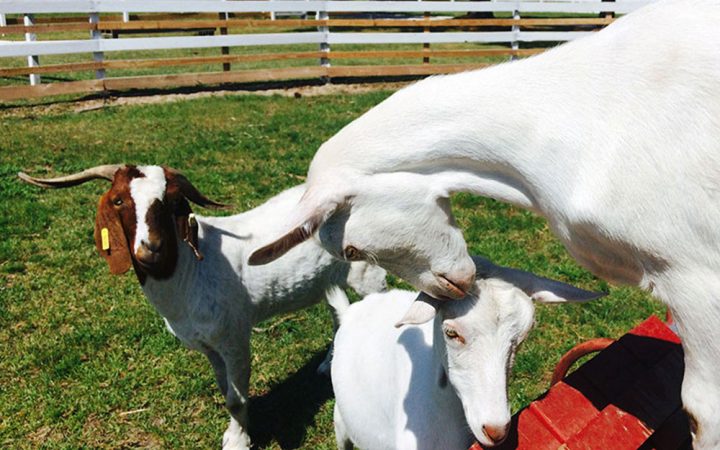 has an array of animals.  The have chickens, horses, goats, peacocks and ducks.  And, from the lake where people can catch and release fish, to the playground and pool, Red Gate RV Park & Campground has a very relaxing setting for people to come enjoy.
They would love for you to come join them for a weekend! Here you can explore the property and be a short distance away from the historic district in Savannah, GA
If you have any questions about making reservations as well as what sites they offer. They have a range from full hook up RV Sites, to water and electric sites that are water front views.
Give them a call and let them Book Your Site – 912-272-8028
Email them at: [email protected]
Or go directly to their website: RedGateCampground.com
Photos: Red Gate RV Park and Campground