RV Camping Cuisine — fine dining among the California mountains at Lassen RV Resort.
Nestled in a cluster of oaks and pines roughly an hour north of Lassen National Park, Lassen RV Resort looks and feels like a remote state or national park campground, with majestic oaks and pines separating its 44 spacious campsites.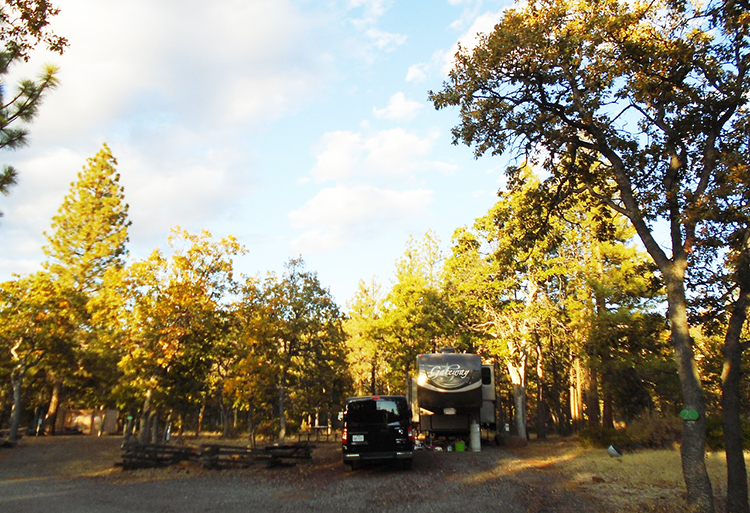 But park owners Phil and Jasmin Martin offer their guests a luxury that's hard to find even in big cities: a "world fusion" bistro with dishes made from locally sourced grass-fed beef as well as organic chicken, eggs, vegetables and fruits.
"We create menu items inspired by native cuisines from around the world," Jasmin Martin said, adding that the bistro opens Sunday, April 29, for the 2018 camping season with expanded hours from 5 p.m. to 9 p.m. Sundays and Mondays through the end of September.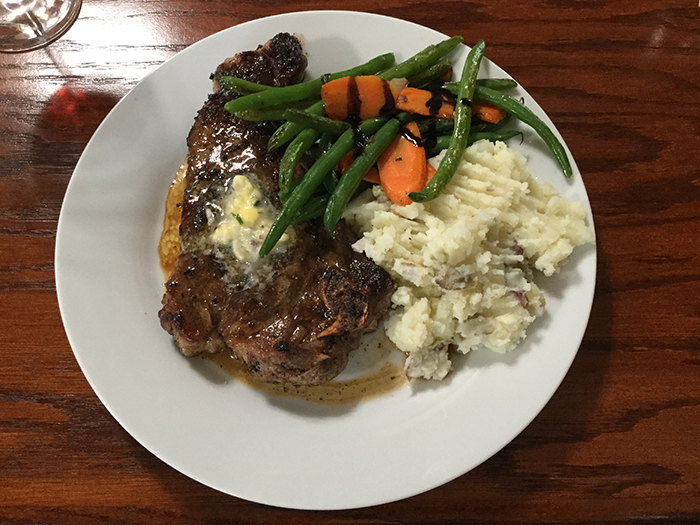 Last year, the bistro was open only on Sundays, but demand has grown, prompting the Martins to expand their bistro hours. The Martins also plan to offer special brunches and dinners for Mother's Day and Father's Day, and they are available to prepare special meals for private parties with advance notice.
RV Camping Cuisine: Delicious Dishes
Although Jasmin Martin has a Master's degree in Human Resources Management and spent most of her adult life working in the corporate world, she loves running a bistro with her husband in their beautiful California campground setting in the Fall River Valley near McArthur-Burney Falls, Lava Beds National Monument, Ahjumawi Lava Springs State Park (bring your own boat/kayak or rent one as it is only accessible by water) and Lassen Volcanic National Park. The Martins also believe their campers will savor the opportunity to sample unique food items.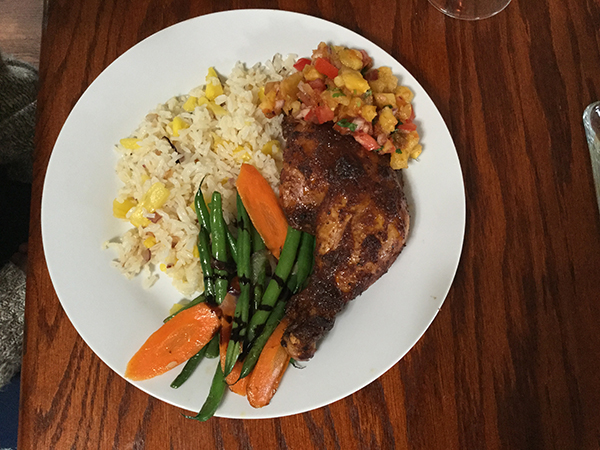 The Martins' menu is very unique, particularly for a campground.
Some of the menu items include ribeye steak with a Mexican rub with garlic lime butter; Asian style short ribs with jasmine rice and mixed vegetables; creamy garlic gorgonzola organic pasta with shrimp and wild caught Alaskan cod or organic chicken topped with fresh cut tomatoes, green onions and pecorino Romano cheese; and Puttanesca with no-nitrate smoked bacon black pepper sausage. Side dishes include watermelon feta salad with organic greens topped with watermelon chunks, maple walnuts and feta cheese with a homemade citrus balsamic vinaigrette.
The RV camping cuisine desserts range from a special dessert made with a cashew graham cracker with a creamy cheesecake like pudding topped with cara-cara oranges soaked in Grand Marnier to a "skillet cookie," which the Martins describe as a chocolate chunk cookie with vanilla bean ice cream and chocolate sauce or a lemon blueberry cookie with vanilla bean ice cream, seasonal fruit and a mango passion fruit sauce.
"We love good food and enjoy cooking," Phil Martin said with a smile.
In addition to providing RV and tent sites, Lassen RV Resort offers a four-bed apartment and a motorhome for rent. The Martins have also purchased their first cabin, which will be installed this summer.