Red Apple Campground is located in Kennebunkport, Maine near the southern rockbound coast.
"Clean, Quiet & Relaxing – The Way Camping Should Be!" is their motto, and they live up to it every day. If you appreciate an award winning campground that has a Good Sam rating of 10/10*/10, enjoy being treated like family, and sometimes even better, then Red Apple Campground is the place for you.
Red Apple Campground and the owners, David & Jane Berg, have been celebrated by being awarded the top available awards in the State of Maine from the Maine Campground Owners Association , Regionally on the East Coast from the Northeast Campground Association, and Nationally from the National Association of RV Parks & Campground Owners.  In 2017 US News and World Report ranked Red Apple Campground in the top 11 Family Friendly Parks in the US!
Maine "Lobstah"!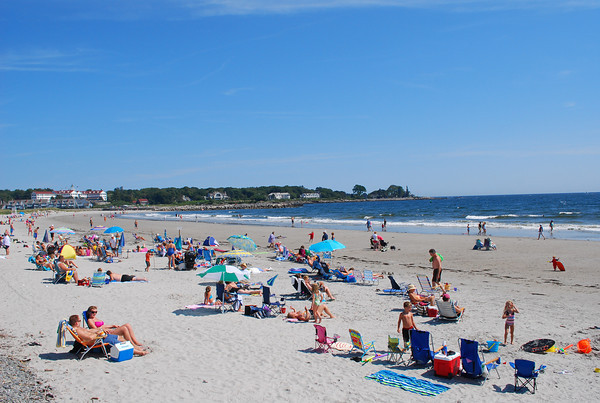 With beaches, lighthouses, fantastic seafood, and of course fresh Maine Lobster all within a short drive, you could stay there for a few nights or be there for entire season! They open in early May the Friday prior to Mother's Day and close Columbus Day.
And don't forget the daily "Lobstah Service"….you simply order in the morning by 10 am . Tell them how many and what size, and like magic hot steamed "lobstah" shows up at your site ready to eat by 5:30 pm.
Want to take a Whale Watch boat or go deep sea fishing or even a sailing trip on a masted schooner?  How about a fun trip on a real Maine Lobster boat and see how they are harvested? All of this and more is available right in downtown Kennebunkport, only 5 minutes from the campground.
Shopping and Beach Fun
Is shopping your thing? Kittery outlet malls are only 30 miles south. L.L.Bean's flagship store in Freeport is open 24/7/365 and located about an hour north.
Just like doing the Beach thing and enjoy the sun and cool ocean breezes? With great sandy beaches in Kennebunk, Kennebunkport, Ogunquit, Wells, York, Old Orchard Beach, Saco, Cape Ellis and more, you could hit a different beach everyday if you wanted!
Red  Apple Campground Amenities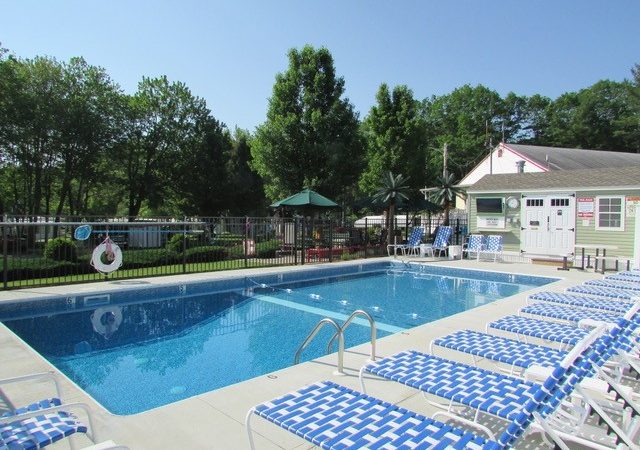 Don't have an RV or tent? You don't need own one as at the Red Apple Campground – there are several rentals from basic cabins to park models with fully stocked kitchens, central heat and a/c and the like. All you need to do is bring your family and they even offer some pet friendly rentals units as well!
The campground is pet friendly. In the office you will usually find two German Shepherds, Rocky and Ellie Mae there to greet you daily.
Various forms of entertainment are available daily in the heated and air conditioned rec hall with special entertainment scheduled throughout the season! From dances, pot luck suppers, fundraising events, to Lobsterfest, chicken BBQs, & more! Stop by the web site and check out what's in store! Last but not least…enjoy the salt water HEATED pool with available Adult only time 4-6pm daily.
Make your reservations now at RedAppleCampground.com  or 207-967-4927