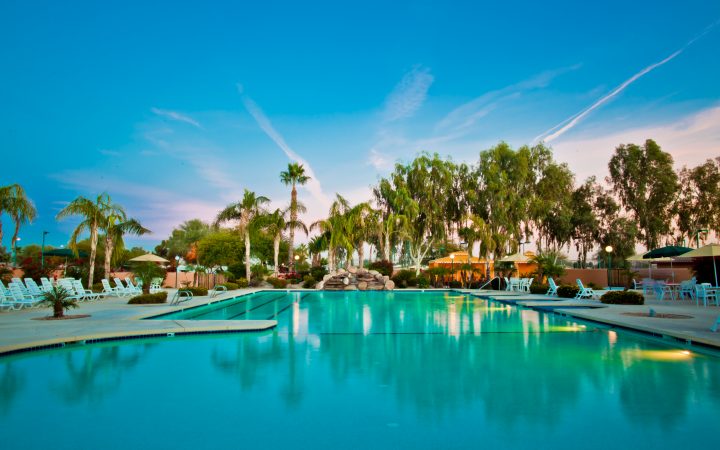 There are so many places across this beautiful country to visit, how does one choose? How about a location where the summers are hot and the winters are just right? If that sounds appealing to you then Pueblo El Mirage located in the West Valley of Phoenix, Arizona is the place for you!
The resort of Pueblo El Mirage is located less than four hours South of the Grand Canyon, five hours East of San Diego, two hours South of the beautiful Cocino National Forest and 30 minutes from the hustle and bustle of Downtown Phoenix. With so many spectacular places nearby how does one choose where to begin? Well, let us help!
Where to Visit, What to do While at Pueblo El Mirage RV Resort
If you're in town during the Spring time, make sure to head to one of America's Greatest Past times, and catch a baseball game! Arizona is knowns for MLB's Spring training across the Valley. From February through the end of March, you can catch all the action by checking out www.cactusleague.com ! If sports aren't your forte, our dining and nightlife will be sure to satisfy you! With over 100 restaurants to choose from in the Phoenix area, you'll be sure to find exactly what you're looking for.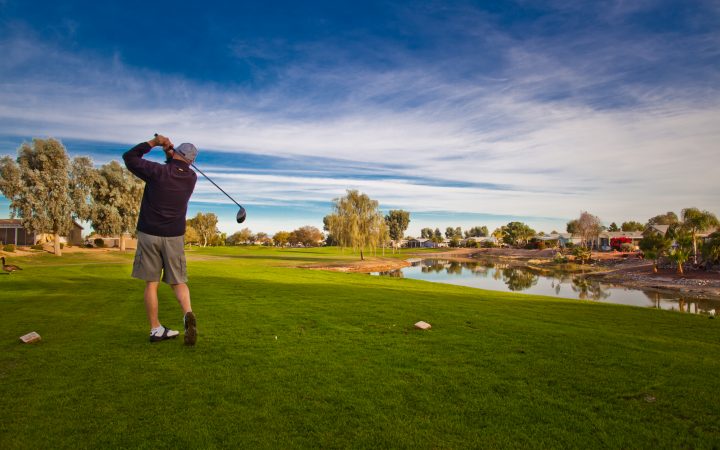 If staying active is more your idea of fun, well then you've come to the right place! Arizona is known for its outdoor activities and attractions. You can hike the great Camelback Mountain, or try Pinnacle Peak or McDowell Mountain, there are endless amounts of trails. If adventure is your middle name, sign up for a guided jeep tour through the mountains!
If you're looking for something a little more relaxing, there are plenty of outdoor activities such as biking, boating at the lake or even Goat yoga!
The fun times and exciting adventures are endless here in beautiful Arizona. Surrounded by beautiful views, captivating sunsets and great people, Pueblo El Mirage is one place not to be missed.
Photos: Pueblo El Mirage Golf & RV Resort