Make the most of your summer by packing up your RV and hitting the road with your friends and family in tow to experience some of the best music festivals in Ontario this August.
In addition to the great music, camping is becoming a bigger part of the "festival experience," so get ready to fully immerse yourself in the environment and rock on!
There are plenty of things to remember before venturing off the resort grounds. Here are a couple things to keep in mind:
Know the dimensions of your RV to ensure compatibility with campsite size restrictions.
Have a generator handy for power needs along with hookups for waste disposal.
Research the venue before you arrive and read the festival's policies carefully. You might be surprised at the lists of prohibited items such as water alcohol and pets.
Write a checklist that includes essentials such as proper clothing, food and water, toiletries, and insect repellant.
Now that you have all your camping essentials, get ready to go start packing your RV for a mini vacation from your favourite Sun RV Resorts location in Ontario. From country music to classic rock, indie artists and everything in between, there are tons of festivals to enjoy this summer.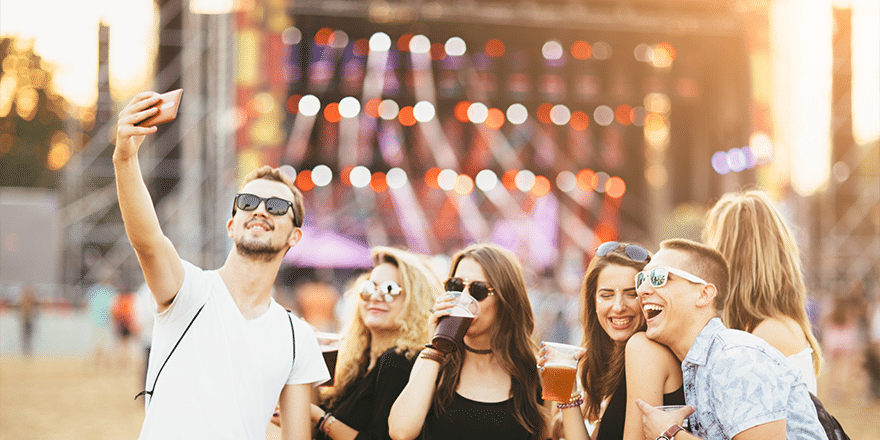 Check out our top picks for music festivals in Ontario:
Boots and Hearts Music Festival (August 9-12)
Located on Burl's Creek Event Grounds in Oro Medonte, the Boots and Hearts Music Festival is back with a full line up of country music performances including Thomas Rhett and Florida Georgia Line. With an RV campsite on the grounds and full accommodations, the festival is sure to make for an exciting weekend for all ages.
Nearby Resorts
Riverfest Elora (August 17-19)
Celebrating 10 years, Riverfest Elora is back at Bissel Park, Elora with its biggest line up of performances yet. With RV camping at the Elora Gorge and free shuttles to and from the event site, the festival is sure to make for an unforgettable summer weekend for the entire family.
Nearby Resorts
Havelock Country Jamboree (August 16-19)   
Celebrate the 29th Annual Havelock Country Jamboree in 2018, "Canada's Largest Live Country Music and Camping Festival!" The show features over 25 entertainers performing on twin stages over a four day period. While strolling the park-like grounds, check out the wares of the vendors and visit the booths of the numerous local service clubs and charities.
Nearby Resorts
Once you've been "festivaled-out," you can spend the rest of your vacation enjoying your favorite Sun RV Resorts location in southern Ontario.  Offering RV sites for all rig sizes, rustic sites for tents, and a selection of vacation home rentals, treat your family to some R&R this summer.
Make your summer reservation by booking online or calling (888) 886-2477 today!
Photos: Sun RV Resorts