There is something about Fall travel. Maybe it's planning an adventure, or finding a place to relax, or connecting with friends and family. It's about getting away, somewhere special, somewhere beautiful. It's about choices.
The changing seasons can be refreshing, especially at Ocean Lakes Family Campground in Myrtle Beach, SC. Throughout the year there is a visible change – in our guests, in our activities, in our occupancy, and in our weather.
Summer at Ocean Lakes is all about families having fun.
Summer sizzles with tons to do, it keeps families busy, and remains high energy pretty much through August. Many guests absolutely love it!
Once the kids are back in school our pace mellows, but the fun and sun never stop. Labor Day welcomes a different crowd and our peak summer rates drop. We still have a lot going on, activities and amenities galore, occupancy remains high, guests and teammates bask in the warm, sunny, fall days on our beach. You can sense a sigh of relief, the mood is upbeat, and the air is crisp and relaxing.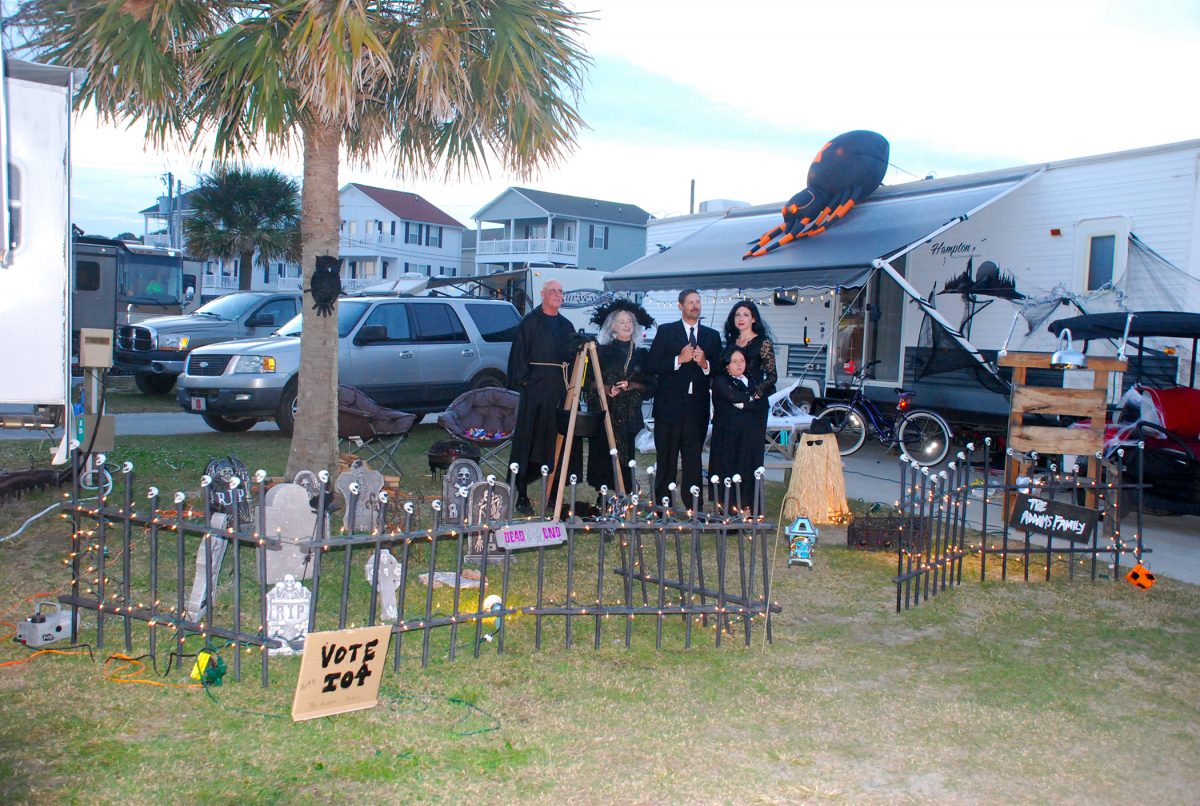 As October arrives, our calendar is sprinkled with 3 Halloweekends centered around family traditions from years gone by. Families arrive for a weekend full of costume contests, pumpkin carving contests, and fall fun. Friday and Saturday move the activity needle up a few notches. Late afternoon on Saturdays, a parade of families – parents, grandparents and children – Trick o' Treat site to site. Guests love this event! The holiday creativity is over the top, entire families decorate sites, dress in their Halloween attire, featuring some of the cutest kids and ideas you will ever see! On Sunday, the activity gage drops back to normal levels as families depart.
Ocean Lakes features nearly one mile of soft sand leading you right into the refresing Atlantic Ocean.
The temperature tends to stay mild through October and into December, with warm sunny days and a few chilly nights perfect for a sweater or light jacket. The air fills with delicious aromas as guests prepare meals outdoors during the Thanksgiving holiday. Children eagerly await "Breakfast with Santa" and the gingerbread house contest.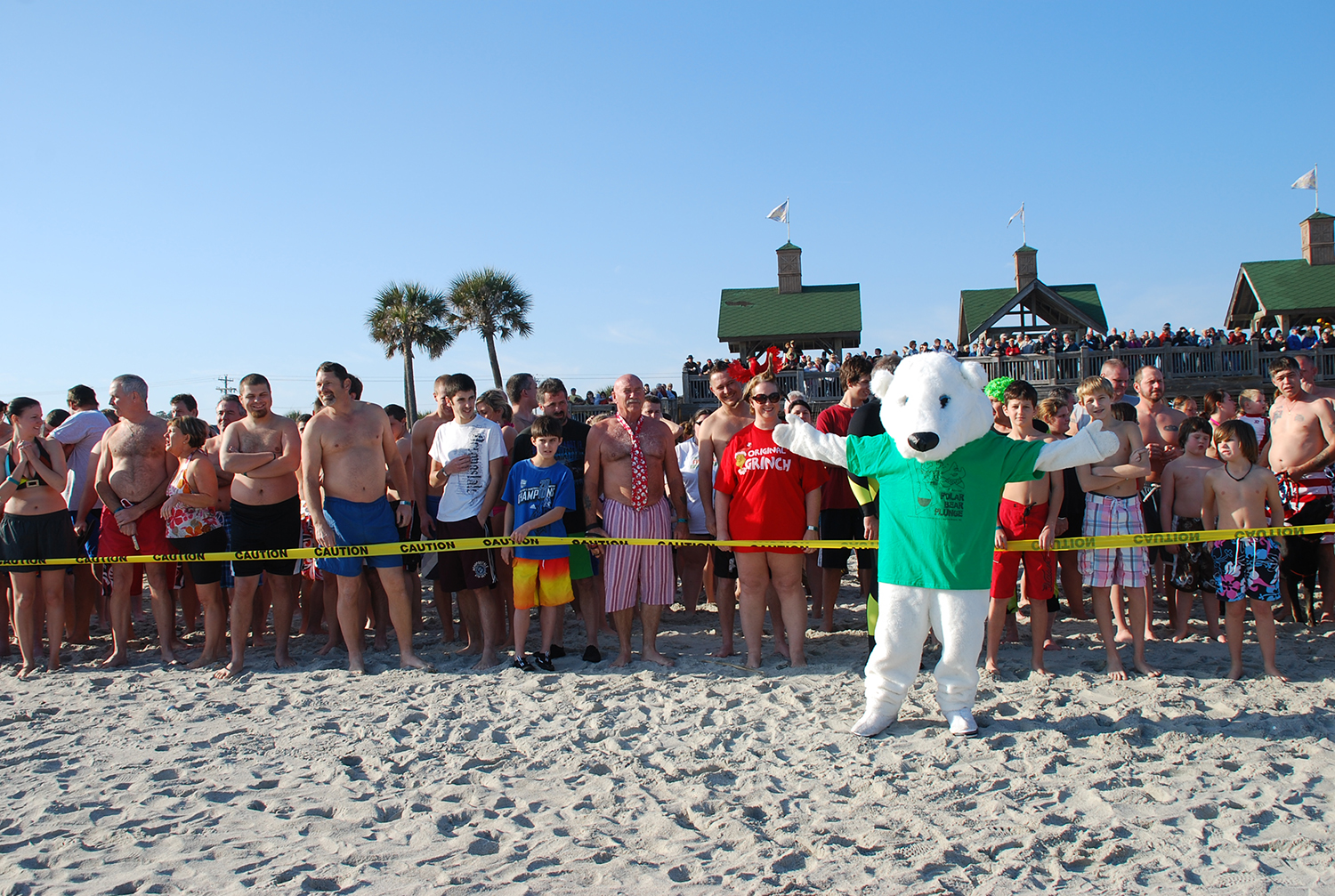 The park is quiet in December and the weather generally mild.  It's a great time to knockout some last-minute holiday shopping at our numerous outlet malls and boutiques. There is a magic week between Christmas and New Year's. A festive energy with holiday cheer rings merrily in the ocean breeze. Suddenly on New Year's Eve afternoon, hundreds of guests (of all ages) emerge onto the beach for Ocean Lakes' Annual Polar Bear Plunge. With more than 600 participates, this event helps restock our local food banks after the holidays and draws a huge crowd.
January and February tend to be very mellow with daily activities in the Recreation Center including crafts, mini-golf tournaments, and more. President's Day Weekend welcomes our Annual Beach n' Boogie Weekend featuring 2 nights of live bands performing beach music favorites and hundreds of guests shag dancing (lessons included).
Everyone has their favorite "season." Hope you find yours at Ocean Lakes!
Photos: Ocean Lakes Family Campground