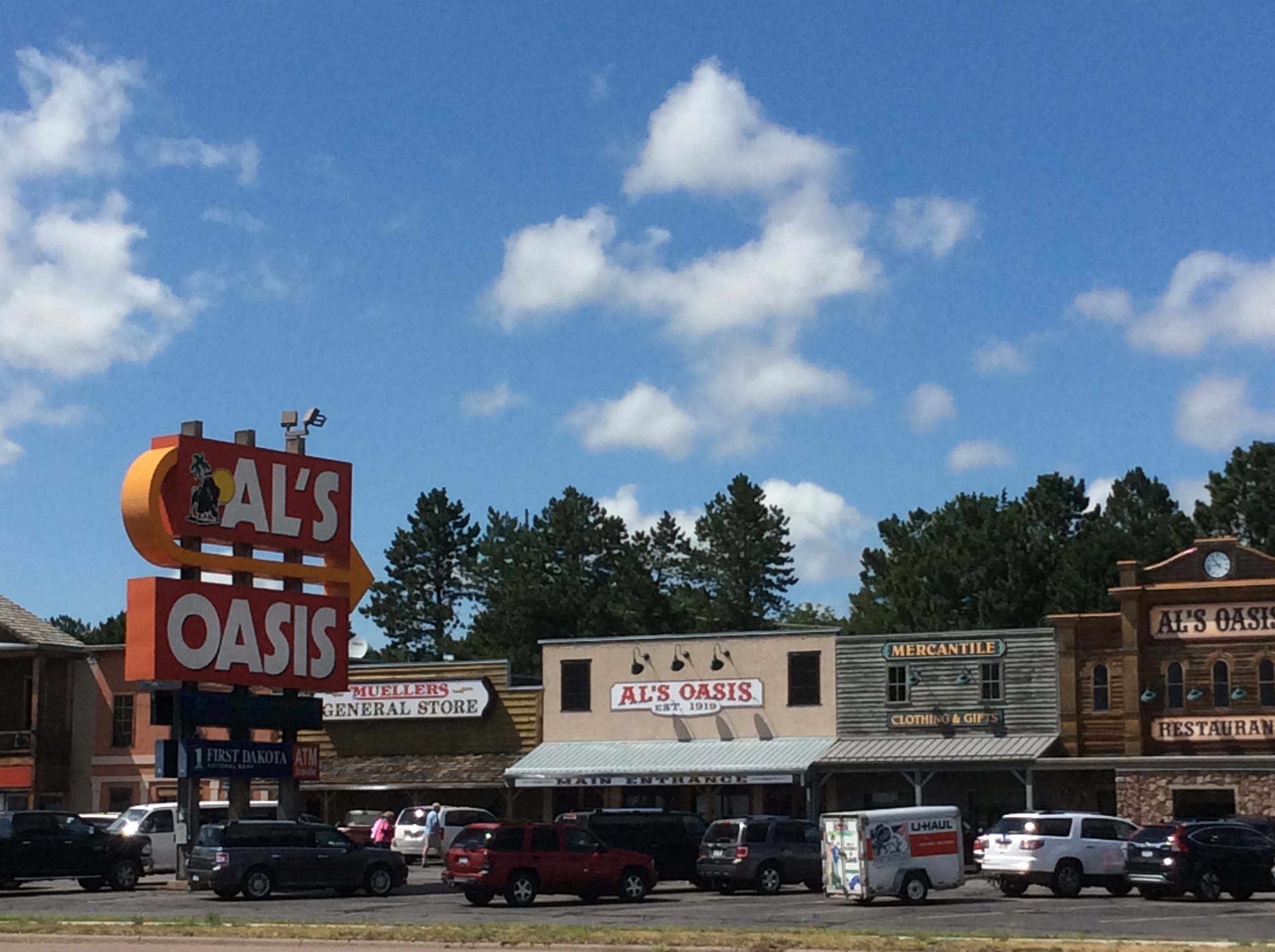 Come spend your summer vacation in Chamberlain/Oacoma, South Dakota at Oasis Campground where the sunsets are amazing with plenty of photo opportunities.
What to See and Do
There is a lot to see and do in the area, and just across the street, you can enjoy Al's Oasis delicious buffalo burgers.
Hike along the Missouri River – with miles of shoreline that offers an excellent view to homes to many birds along the bluff. Or if fishing is your game, you'll find yourself casting in Walleye filled waters.
Annual flea markets are a delightful way to spend the day looking for hidden treasures.
Local History from Fossils to the Sioux Nation
The area is home to many fossils. "Lucky Mo" – a 16 ft.,78 million year old sea lizard know as Mosasaur that was unearthed in 1992. Or enjoy a Native American Scenic Byway driving through the beautiful green-gold hills. See the many memorial markers, monuments, museums and sacred sites that commemorate the heritage of the Sioux Nation.   Learn the history from the Native American point of view.
The Oasis Campground
Oasis Campground offers all amenities needed to make your camping experience a success. Our new shower house offers the finest facilities, including large spacious rest-rooms and showers, as well as complete laundry facilities and recreation room. Swim in our heated swimming pool. Children will enjoy playing in our playground area.
Let Al's Oasis and Chamberlain/Oacoma show you a relaxin' time!