Take an RV trip in New Brunswick for Canada's 150th anniversary on July 1.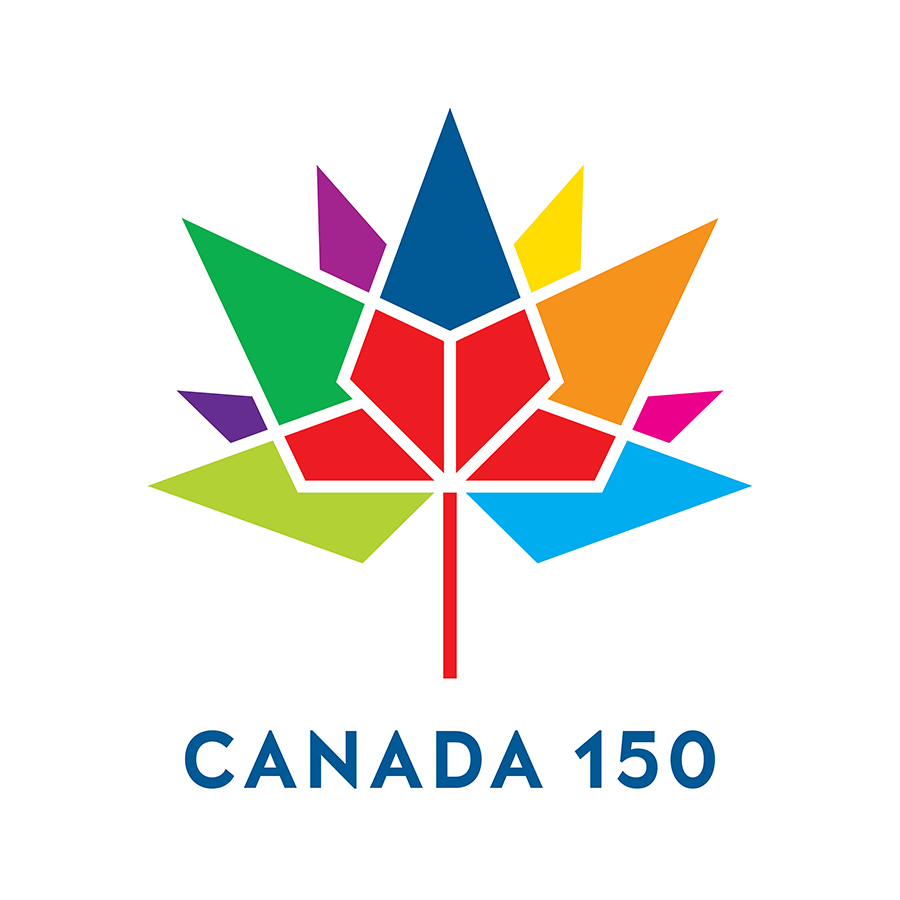 A trip along New Brunswick's Acadian Coast will expose you to all the pageantry and excitement of Acadian culture. On this scenic route, you will find sandy beaches, delicious seafood and historical attractions that will have you craving more. From a lobster cruise in Shediac to Miramichi's folksong festival, Bathurst's nature reserve and a lighthouse climb in Dalhousie, this short trip packs in a variety of flavors and fun.
Drive 181 miles, 3 hours 35 minutes
 1. Shediac — Starting Point
If lobster makes your taste buds tingle, then you are starting your trip in the right spot. Travel aboard the custom-built Ambassador to fill your noggin with lobster knowledge, and end your cruise by dining on the king of crustaceans in true Acadian fashion. The "Lobster Capital of the World" will also take you to Rotary Park—the site of a 55-foot-long metal lobster sculpture (below). And if you plan your road trip for July, hit the famous Shediac Lobster Festival to cut your teeth into all the shelled sea creatures you can eat.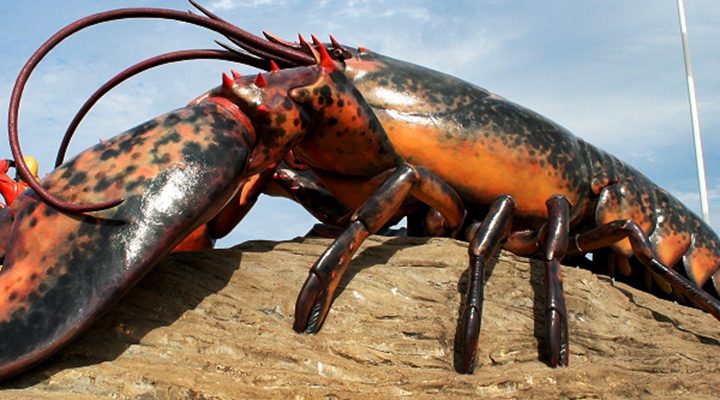 2. Miramichi — 78.7 miles, 1 hour, 30 minutes
Situated in northeastern New Brunswick, the vibrant city of Miramichi awaits your arrival. A popular place for salmon fishing, this river city offers more than fresh seafood—especially in the summertime. Enjoy celebrations and festivals galore all summer long, including the famed Miramichi Folksong Festival in August. Then, open your eyes to Acadian culture as you wander the boardwalk and galleries of Ritchie Wharf Park. End your day with a captivating guide back to Miramichi's 19th-century shipbuilding days at the Boishebert and Beaubears Island Shipbuilding National Historic Site of Canada.
3. Bathurst — 48.6 miles, 59 minutes
Sprawled along a saltwater beach on Chaleur Bay, the city of Bathurst is filled with scenic and historic wonder. Take a stroll down La Promenade Waterfront, where you will find bayside eateries and boutiques filled to the brim with local artisan goods. After soaking in some seaside fun in the sun, head to the Bathurst Heritage Museum to step back in time with a heritage walking tour. Then, trek the interactive nature trails of the 100-acre Daly Point Nature Reserve, where you may just be lucky enough to stumble upon the elusive Maritime Ringlet butterfly as you bird watch and smell the flowers. While in the area, take a side trip to Grande Anse, with a visitor center shaped like a majestic lighthouse (see image at top of page).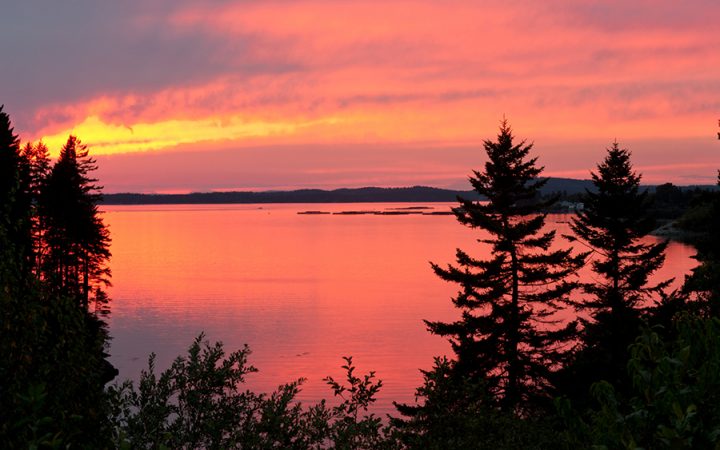 4. Dalhousie — 53.8 miles, 1 hour 6 minutes
The pretty city of Dalhousie is the perfect place to relax at the end of your jam-packed New Brunswick road trip. And if you thought strolling along scenic Chaleur Bay was beautiful, taking in the breathtaking views of the bay from Dalhousie's Inch Arran Lighthouse will astound you. Dating back to 1870, this lighthouse is still active as a range light in present day. Once you have taken all the photos your camera can handle, relax on the beach of Inch Arran Park—just a hop, skip and jump away. And whatever you do, make sure you do not miss the famous Bon Ami Festival at the end of July where you can celebrate Dalhousie's heritage alongside the locals.
Learn more about RV travel in New Brunswick and other Canadian provinces with the Good Sam RV Travel & Savings Guide.