Myrtle Beach Travel Park is an all season, all age resort with half a mile of beachfront and located on the door step of the Grand Strand.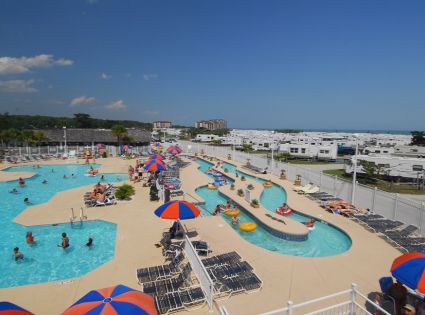 Myrtle Beach Travel Park is well known for its summer camping experience with warm sunny beach days and lots of activity for the entire family.
During spring and fall, there's no doubt, the amazing weather in Myrtle Beach is one of the best reasons to visit during this time. This slower time in Myrtle Beach is a perfect way to visit all the attractions without the summer crowds.
Attractions in the Myrtle Beach area are mostly year-round so there is always plenty to do – shopping, restaurants, sports events, golf, arts, culture and shows to name a few.
Rates on camping and rentals are lower in the spring and fall so you can plan extra activities while you are here.  In addition to the lower spring and fall rates, we offer weekly and monthly rates during these periods that are a great deal.
The resort is not quite as crowded as in the summer so guests can take advantage of a less crowded beach, lazy river* and pools*.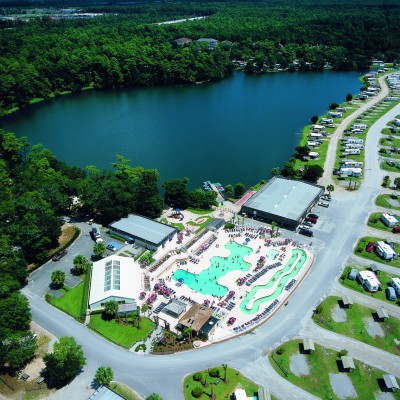 Our activities team offers events and activities that are a little different than those offered in the summer.  We have more adults and families with small children in the spring and fall so activities are planned accordingly.  Since the weather is very nice, outdoor events are still very popular.  We offer some indoor events as the weather cools down.
The campground setting is the perfect place to enjoy organized activities or to just relax and do things on your own.
Staying at the beach in the spring and fall can be a refreshing change from summer and is worth trying!
The same features that sets Myrtle Beach Travel Park apart as a perfect place for a summer vacation also make it a great place to call home during the winter months. We have a wide range of mobile homes for sale to suit every taste.
*open from May to October