Who doesn't love a deal? Test the limits of your vacation fun potential, but not of your pocketbook, with our Spring Four for Two Package.
Starting March 25 – May 24, 2018 come enjoy the blooming flowers of Spring in Angel Fire for less. Stay four nights for the price of 2, a 50% savings.
Get Out and Explore – Day Trips
Angel Fire RV Resort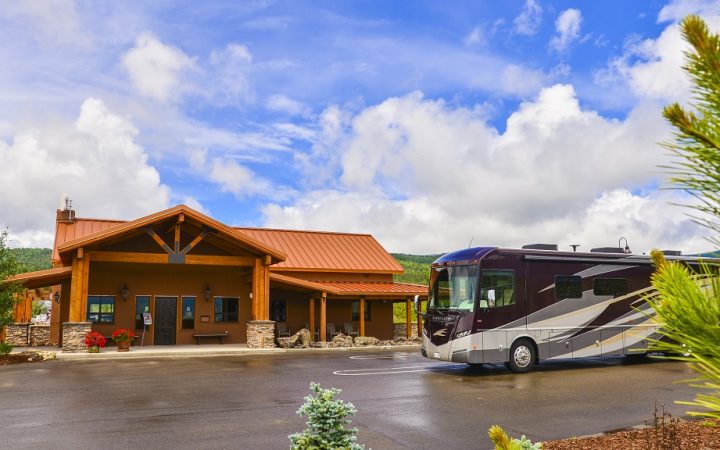 is the perfect location for your home base while you get out and explore the natural beauty of the Enchanted Circle area. Spring is the ideal time to beat the crowds to the Southern Rockies and take in all northern New Mexico has to offer. The Angel Fire RV Resort is a short drive from several day trips including:
Fly Fishing in Cimarron Canyon or a Walking Tour of Cimarron. Spanish for "wild and unruly" this historically rich town was formerly a hotbed for gun-toting, lawless outliers and offers plenty of western tales and southwest hospitality. Wind your way through gravesites, hotels, former hardware stores and livery stables, and end up on the land grant that staged the beginnings of the Colfax County War of 1875.
Before taking a soak in our spa hot tub, check out the views from the seventh highest bridge in the U.S., The Rio Grande Gorge Bridge. This steel deck arch bridge was built in the 1960's and is registered as a U.S. National Historic Place.
After a competitive round of Pickleball at our brand-new courts, take a tour of the Earthship Biotecture. Hailed as "the most versatile and economical sustainable green building design in the world," Earthships are off-the-grid homes made of natural and recycled materials, equipped with many modern-day conveniences. This style of architecture utilizes thermal and solar heating and cooling, solar and wind electricity, contained sewage treatment, water harvesting, and even food production.
Just a short distance from the RV Resort is the world-famous Vietnam Memorial. The first and only state park in the U.S. dedicated exclusively to Vietnam veterans. The Memorial was built to honor those who served, promote healing and provide education. Highlights include a Veterans Walkway, viewing of the film Dear America: Letters Home from Vietnam, a gift shop, a chapel, and exhibits. Wrap up your day at our Wine and Cheese reception back at the RV Resort.
40 minutes from the RV Resort you can get a history lesson as rich and cultural as a trip to Europe, without the long plane ride and crowds. Taos Pueblo, an inhabited settlement dating back over 1,000 years, is the only living Native American community designated both a World Heritage Site by UNESCO and a National Historic Landmark. Stroll through the cluster of adobe and timber buildings, visit the San Geronimo Church, support local artisans by shopping a unique selection of pottery, jewelry and clothing at the curio shops, and enjoy a bite of traditional Pueblo cuisine.
For more information about our Spring Four for Two and to make a reservation, book online at AngelFireRVResort.com or call 800-633-7463.
*Valid only on new reservations. 4 nights stay required. May not be combined with any other discount or promotion. Valid 3/25/2018-5/24/2018.