Milton Heights Campground is a family friendly park, offering both RV and tent sites. Centrally located to Toronto and Niagara, it is the perfect place to set up your home base when touring the Greater Toronto Area. Our friendly staff is knowledgeable, and more than happy to direct guests to nearby attractions and amenities.
Easy Access to Downtown and Hiking Trails
With easy access to major highways, Milton Heights is 45 minutes to an hour away from both Toronto and Niagara. Prefer not to drive? There are nearby public transit options that will take you directly downtown Toronto as well. Most of the main tourist attractions are within walking distance from the Union Station drop off! For example, you can explore Ripley's Aquarium, go to the top of the CN Tower,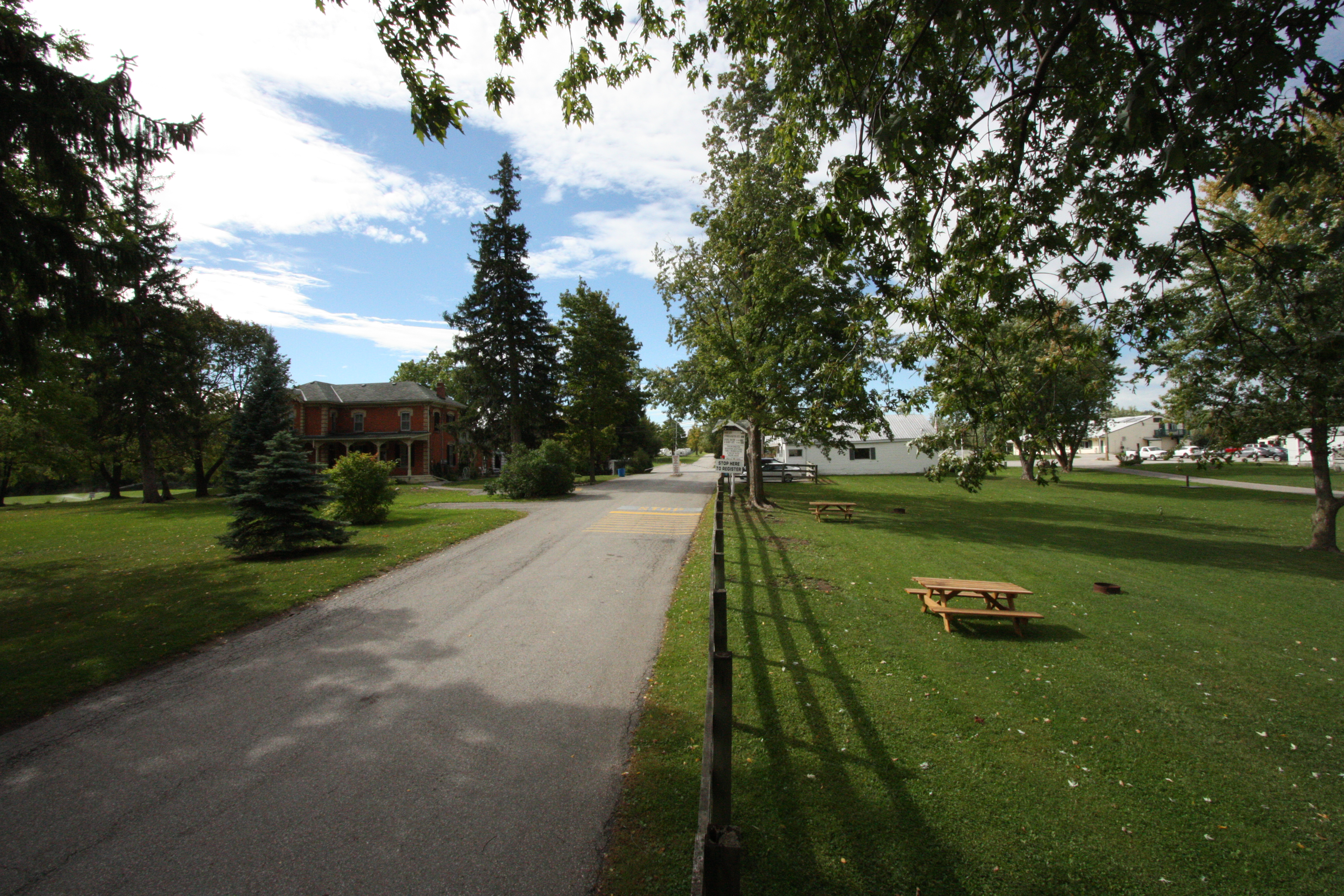 or catch a Toronto Blue Jays game at the Rogers Centre.
Nestled on the Escarpment, Milton Heights Campground is minutes away from hiking trails – including The Bruce Trail – and conservation areas where there are a variety of activities for the whole family to enjoy. During the winter months, you can ski and snowboard at Glen Eden right down the street. Or, if you'd prefer an educational experience, visit the birds of prey that call Mountsberg home!
Simply Relax
If you aren't planning on straying too far from the park while staying here at Milton Heights, you can simply relax by our heated pool or roast marshmallows over the campfire for s'mores. Forgot the chocolate? We've got you covered! You can find many camping necessities in our camp store, open during the summer season. We also have laundry and washroom facilities available on site that are open year round.
With the option to stay seasonally in your RV during the summer or winter, Milton Heights Campground is the number one choice for many full time RVers who still have ties in the area and aren't quite ready to take flight as full fledged Snow Birds!
Whether you want to stay with us for one night, one week, one month, or for an entire season, we aim to please! The staff at Milton Heights are always looking for ways to improve the park. We've recently upgraded our 50 amp electrical service to better accommodate the growing RV community. We welcome guests who are new to RVing, and believe in the "trial run" camping trip, before taking the family on the road!
Find us online at MiltonHeightsCampground.com
Call us today to book your site! 905-878-6781