Just off I-40 sits the best preserved piece of meteor history, and the perfect place to spend a night or two. Set up your lawn chairs and take in the beautiful sunsets of Northern Arizona. With views of the San Francisco Peaks, including Mt Humphreys, the highest point in Arizona, the open country will amaze you.
The world's best preserved meteorite impact site on Earth.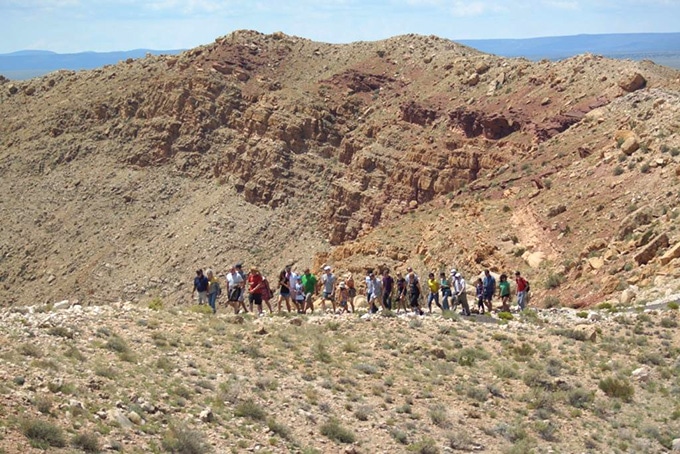 While taking in a sunset, and gazing into the night sky at Meteor Crater RV Park, you may just find yourself wishing on a shooting star since the sky is so clear and the fiery passage of cosmic dust particles falling through the atmosphere is a common sight.
Bring the whole family and let the kids burn off energy running around the playground. Hike on Old Route 66, which borders the park. Or a fun day exploring Meteor Crater itself, which is The best preserved meteorite impact site on Earth! and a short five miles up the road. Discount coupons are given to all RV Park guests.
The Meteor Crater Interactive Discovery Center contains many exciting displays and exhibits, making it the most extensive and informative museum of its type on earth. 50,000 years ago a giant meteor weighing several hundred thousand tons traveled through space and impacted Earth. Visitors to the center will relive the intensity of this impact. The wide range of exhibits will fascinate and educate everyone on the aspects of meteors and their encounters with earth.
These twenty-four exciting exhibits comprise the most extensive and informative museum of its type on planet earth.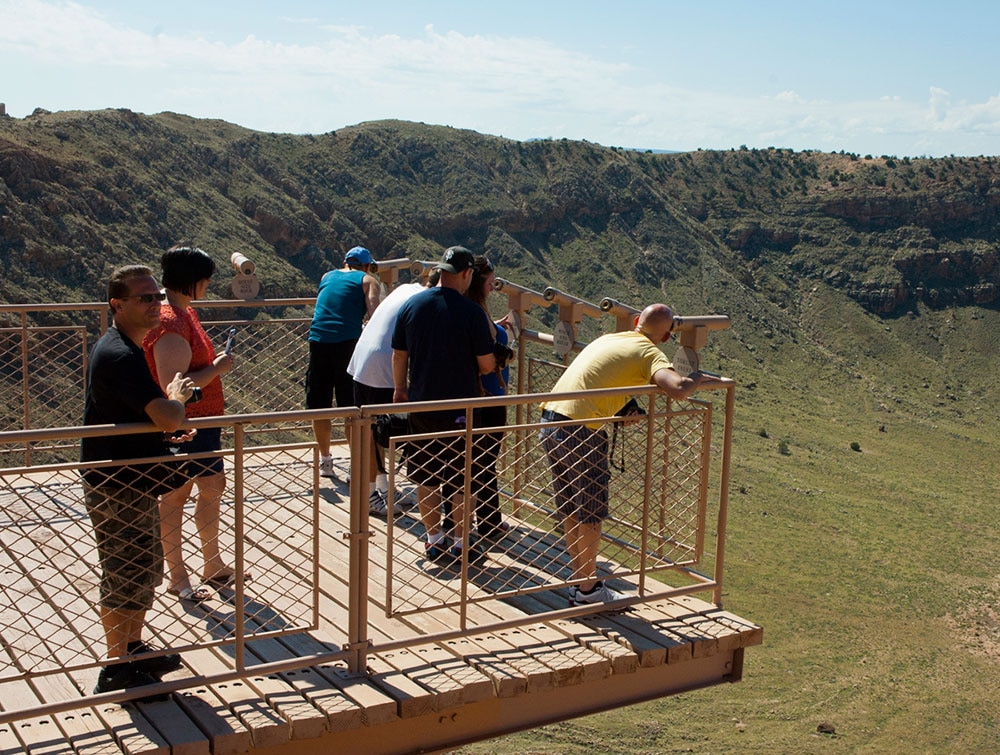 You'll start your visit with a video showing the origins of Meteor Crater and then view the crater from a number of vantage points. You can stay in the air-conditioned visitor center, take a guided Rim Tour, or take a closer look at the amazing depths from observation telescopes sprinkled along the rim trail.
Meteor Crater RV Park is central to a multitude of other popular tourist attractions as well. Flagstaff, with its many activities and amenities is a short 35-minute drive away. The Grand Canyon, Petrified Forest, Sedona, Walnut Canyon and Sunset Crater are all within an hour or two from the Park.
Click here for additional information at GoodSam.com and start your Northern Arizona vacation.
Photos: Meteor Crater RV Park