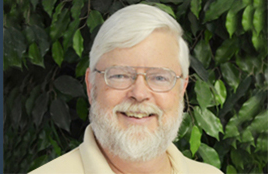 Hi folks! We've got some battery and electrical questions this month, and some awning tips. Remember to send your RVing questions to [email protected].
---
Hi Mark
My question today is regarding the effect of long term stays (3 – 4 months) on the battery while hooked up to shore power. My Jayco Class C has an IOTA convertor and the manual says that is it possible to disconnect the battery from the system and just use the convertor to run the 12 volt items in the RV. Does the battery act like a buffer between the convertor and the 12 volt system? My concern is that if one were to leave the battery hooked up would it be possible to overcharge the battery or would there be any increase in battery water consumption? I am considering purchasing the IOTA smart wizard charge controller for the convertor as to not overcharge the battery. What would be your suggestion for long term stays? Thank you, Doug
Hi Doug
Good questions! Most solid state converters can be run without the batteries hooked up. You still have to provide some kind of maintenance charge on those disconnected batteries, but a small battery maintainer works fine for that. If you leave the batteries hooked up, you will need to pay attention to electrolyte levels in the batteries. Most RV converters tend to boil off a fair amount of water by holding the batteries at a relatively high float voltage. High ambient temperatures can increase water usage, as well. Start off by checking the electrolyte levels in the house batteries monthly, and add distilled water when needed. Never use tap water. You'll soon be able to tell how often they are going to need topping up. As long as you don't let the batteries run short of water, they'll do just fine and won't overcharge, even in an extended stay. I highly recommend the charge wizard option for your converter: it will make your existing converter a 3-stage charger, and you get a lot of benefits with that type of charger. It will rapidly charge your batteries to 100%, then drop back to a low trickle charge that will minimize water consumption. I consider it money well spent! I have installed 3 stage chargers in all my RVs.
---
Mark,
We have just bought a used 21 year old Bus, 1995 37′ HR Imperial that seems to have all the bells & whistles. There is a gauge in the bathroom that has 4 LEDs to indicate the level of LPG & Black H2O & Gray H2O  & the fresh water, which is always reading Empty with the red LED on, others seem to work.  Have you got any ideas of where to look & fix this, I assume the sender?  A place to look for how the unit works would help to build a tester for isolating the sender from the monitor.  
One thing to pass on to your readers;  When it comes to electrical connections, there is no such thing as too clean.  12 V DC is not much pressure to break through an oxide coat on a connection.  Thanks, John
Hi John
Those monitor panels have plagued RVers for decades. The black water ones never work, and the other tanks are iffy. That's primarily because the typical tank sensor system has not changed much since the 1980s. Most RV tank sensors utilize small metal probes that are in actual contact with the tank contents. Over time, the buildup of *yuck* on the probes will cause false readings.  In your case, I suspect either corrosion of the tank probes, or a broken wire at the tank, since the fresh water tank monitor usually works fairly well. (no yuck) A visual inspection of the probes and wiring at the tank may identify the problem. You can probably fix it, but if not, consider a replacement tank monitoring system. There are several different ones on the market and they all work without any electrical probes inside the tank. Some systems simply require a sensor or two be placed on the outside of the tank body. The system then reads the level of the contents of the tank through the tank wall. Since the tank contents never touch the sensors, they tend to be very reliable. Other systems use a pressure sensing method to determine the level in the tank. Here are a few links to some examples of these systems, by no means a complete list:
I-Series   https://www.tankedge.com/
SeeLevel       https://www.garnetinstruments.com/rv-shop/
SensaTank   http://levelguardproducts.com/marine-rv/rv-multi-tank-monitor.php
I have purchased and installed several of the I-Series (originally sold under the name Accu-Gage) systems for my RVs over the last 15 years and I have been very pleased with them. These systems are very accurate and linear, and can be installed by the average do-it-yourselfer.
---
Mark,
Late summer I purchased a n 2001 Discovery 37V. We have taken one uneventful trip from GA to Mammoth Cave, KY and last month spent a week in Tybee Island, GA. When I arrived in Tybee, I noticed that the read out at the panel was showing only half charge, (2 lights). Upon inspection, I found a cable with the brass end snapped off. Ace Hardware was able to remove the old and replace with a new connector. Once replaced, this fixed the obvious issue but the Half Charge read-out still remained. I called a Tech and he chased down what appeared to be a bad ground and the display did indeed go back to full charge temporarily but once he left the display is showing 3 lights, not the 4 lights that a full charge would show. When I purchased my coach, we replaced the (4) 6 Volt house batteries and replaced and a few of the cables. I've also replaced all the interior lights with LED lighting. (BTW, my inverter/charger charges house and cranking batteries) I know it's hard to trouble shoot over the computer and I appreciate your time but right now, I am leaning toward replacing the rest of the cables. Your thoughts would be appreciated. My inverter/charger appears to be putting out 13.6 +/-. TOM
Hi Tom
I think your next troubleshooting step should be to determine where the fault is: is it your monitor panel, or an issue with the batteries. I suggest you use a digital voltmeter and measure the battery voltage, either at the battery bank, or at the DC fuse panel. Plugged into shore power, you should see around 13.5 volts, because that's what your converter is putting out. If you see readings below 12.6 volts, then either your battery bank isn't charging properly, or you may have a cabling or battery issue. At that point, a thorough inspection of all the cabling would be a good idea, followed by testing each battery in a disconnected state. On the other hand, you may discover that the battery bank and cables are fine, and the problem is in the monitor panel. Most of the monitors that come with the rig from the factory are not all that accurate to start with, and yours may simply be failing. The good news is: there are lots of easily installed voltage monitors available at low cost, and you can get a digital readout of your actual battery voltage instead of a few LEDs or bulbs. There are voltage monitors designed for cars that plug into a cigarette lighter, and there are hard-wired small panel meters that simply connect to the +12V wire and ground. All of these battery monitor devices are available at auto parts stores and online. If your monitor panel is at fault, it will be easier to purchase one of these stand-alone monitors, rather than attempting to repair the existing monitor.
---
Hi Mark,
We have heard conflicting stories about the use of tiedowns with an electric awning.  We purchased a preowned 2014 Tiffin Allegro and we were told that tiedowns would be okay to use, however, when we purchased it, the mechanic told us not to use them.  Now we are worried we might damage the awning if it becomes windy and the tiedowns are used.  What is your opinion?  Also, what type of winds would you recommend that we close the awning completely?  (We are fearful as our first unit did come loose from the coach, so now we are leery when it comes to awning use).  The awning is not the type that gives some when the winds blow. Thank you, Ron
Hi Ron
You can use tiedowns with electric awnings, but you must disable the awning retract function before you tie it down! Most awnings have a lock or disable button to prevent the awning from retracting, check your owner's manual. If in doubt, don't tie it down. If the awning tries to retract while tied down, it could damage the awning mechanism. Be aware that tiedowns will help protect your awning in moderate winds, but will not save it in strong winds, like you'd get with a big thunderstorm. Weather is unpredictable, so if you want your awning to be there when you get back, stow it before you leave, even if it's just "a short trip".  If you have the awning out and it gets windy enough to feel movement inside the rig, or the awning is obviously flapping around a lot, stow it.
---
Mark,
My wife and I are full-timers in a 2006 37-foot Mobile Scout (Sunnybrook) fifth- wheel. When we bought the unit, we had the dealer install slide toppers from Carefree of Colorado. Recently, I noticed one of the toppers sagging, I have reviewed the owner's manual, but it does not indicate how to adjust the tension on the topper. Can you give us any guidance on how it can be corrected?  Thanks, Tony and Lynne.
Hi, Tony and Lynne,
While it is possible for you to adjust the spring tension on that awning yourself, I strongly suggest you have someone with proper training and experience do it. In most cases, you have to remove one of the mounting arms and rotate it to increase the spring tension. The problem is that most folks don't realize how dangerous it can be to lose control of that arm during the adjustment! There is a frightening amount of energy stored in that awning spring, and it can inflict serious injury if you make a mistake. Please have an RV repair shop do it!
---

Founded in 1978, the Escapees RV Club provides a total support network that includes a wide variety of services and opportunities:
Mail Service- Escapees offers the largest private mail service in the country. Members are able to personalize their mail delivery with multiple options. Custom sorting options, delivery schedule and even mail scanning. We make it easy!
Mapping Tool- Plug in your starting point and destination, and let us do the rest! Our mapping tool will show you discount parks along your route, as well as trusted commercial members and endorsed vendors to help you with all of your needs along the way.
Education- From our annual Escapades to our discussion forum, we help you connect with fellow RVers to share experience and knowledge. For the hands-on learner, RVers' Boot Camp is a great way to learn about RV operation, safety and maintenance. Our award-winning magazine is also a great resource for peer-to-peer advice from fellow RVers and industry experts.
Community- When you see an Escapees sticker on a rig, you know you've found a friend. Escapees hosts a variety of events throughout the year, including convergences, excursions, chapter rallies and Escapade. Each of these offers the opportunity to connect with other RVers and make new friends.
A complete listing of all Escapees events and a comprehensive list of member benefits are found at www.escapees.com