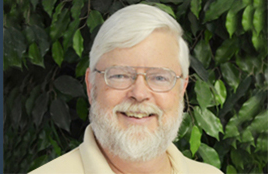 Hi, Folks! This month we'll talk about travelling to Alaska, hanging bikes, and some electrical issues. Remember to send your RVing questions to [email protected]
Mark:
We have a 2014 Winnebago View Mercedes Diesel (low mileage) and would like to go to Alaska. I've heard that the Alaska Highway is very hard on RV's and hesitate to damage the vehicle or have trouble along the way. What are the road conditions like, and what are the most common problems?  We have Good Sam emergency assistance coverage. Regards; Vern
Hi, Vern
I spent the summer in Alaska in 2014, travelling in my 19′ class-C, and I came to the conclusion that most of the horror stories about the roads are just that: stories. Years ago, when the ALCAN highway was still mostly gravel, many RVers experienced tire failures and cracked windshields, but both the ALCAN highway and the Cassiar are paved all the way. While the road can be narrow in places, it really isn't a problem, even for large RVs. Since you're travelling in a smaller rig, you should be fine. The biggest road challenges you'll face are frost heaves and road construction. The heaves are sometimes numerous, and most are marked by small flags on the road edge. The trick is to slow down, just like you would for any bump. You'll likely run into a lot of road construction. You'll find gravel surfaces, sometimes for miles, in these construction areas, and again, the trick is to slow down and drive alertly. The main roads in Alaska are all paved, and you'll experience the same issues there as well. In fact, I've heard many times that there are only two seasons in Alaska: "Winter", and "road construction". Some secondary roads in Alaska, like the top-of-the-world-highway and Denali highway, are all gravel, but are generally pretty well maintained.
Travelling to Alaska by RV is the best way to experience the beauty of British Columbia and the Yukon, and will allow you to really explore the grandeur and uniqueness of our 49th state. Plan to spend as much of the summer as possible, there's so much to see! To help you plan your trip, check out some of these Alaska travel sites.
http://roadtreking.com/alaska-rv-dos-donts/
http://snowmads.blog/myths-versus-reality-of-driving-your-rv-to-alaska/
There are many more information resources out there. I recommend both the "Milepost" book, and the Churches' Alaskan Camping book. These are available through amazon.com and other bookstores. Have a great trip!
---
Howdy, Mark
Is it safe to use a hook -on bicycle rack to transport 2 heavy cruiser- type bikes, attached to our 5th wheel trailer? Has anyone had any problems with that? Thanks! Philip.
Hi Philip
RV ladders are designed to support the weight of an adult, so they are probably safe for up to 200 lbs. If your ladder is in good shape and doesn't wobble around or feel insecure when you put your weight on it, you should have no problem with a couple of bikes hanging off it. Make sure to buy a quality rack and secure the rack to the ladder, and the bikes to the rack. You'd be amazed at how much up and down motion there is back there when you go over a bump in the road!
---
Mark:
I have a problem. I had new Trojan batteries installed and now my power converter is not running. At least I don't hear the fan anymore and the monitor is showing only 3 lights out of 4.
I have my converter book and it says check the fuses. They seem to be ok. What should I do??
Theresa
Hi, Teresa
Do you have a voltmeter? Or, maybe a friend who has one? The quick and easy way to tell if your converter is operating is to check the voltage at the battery bank with a meter. With your rig plugged into AC power, and the converter supposedly running, you should see a voltage at the battery or battery bank around 13.2 – 13.8 volts. If the voltage is 12.6 volts or lower, then your converter isn't running, or it isn't connected to your battery anymore. User service on a typical converter consists of making sure it has AC power coming in (check the AC breaker panel for a tripped breaker), no blown fuses, and no damaged or disconnected wiring between the converter and the battery or battery bank. Since you just had new batteries put in, I'd suspect a disconnected wire on the battery side first, so take a look around the batteries for any loose wires. If everything looks correct, and the converter isn't working, it's probably time to have a tech look at it.
---
Mark,
We have a 2013 Itasca Sunstar 30T.  I am considering replacing the batteries with sealed batteries to avoid having to check fluid levels in the batteries.  Is there a downside to doing this?
Thanks, Russ
Hi, Russ
The only sealed lead-acid battery I'd recommend for an RV is an AGM (Absorbed Glass Mat) battery. If you replace your existing batteries with AGM batteries, you'll gain several advantages: AGMs are totally sealed, so not only do they never need water added, they can be mounted in any orientation. AGMs typically have a longer lifespan compared to standard 12V deep cycle batteries, so that's another plus. The disadvantages are greater cost (about 2X the cost of flooded cell batteries) and your current charging system needs to be adjusted to properly charge the AGMs. Most converters and chargers will have a jumper or switch setting that needs to be changed to properly charge the AGM batteries, as they have a slightly different charge profile.
---
Hi, Mark:
Several times, I have camped where the 30-amp service was apparently not up to snuff.  The outside (service pole) 30-amp breaker tripped without the inside (trailer) 30-amp breaker having tripped.  Other times, the inside breaker tripped when the draw apparently exceeded the trailer's 30-amp breaker limit.  This was usually due to the AC going and someone turning on too many appliances. What do you think about replacing the service cable with a 50-amp cable and replacing the main breaker with a 50-amp breaker?  Also required would be replacement of the wiring from the service cable to the breaker panel.  The individual breakers will still protect their associated wiring.  Using the larger-gauge service cable will eliminate (or lessen) the loss (voltage drop) experienced with typical 25-30 foot-length cables. I don't see any drawbacks or safety implications to this change.  What do you think? Larry
Hi, Larry:
RV park pedestal breakers take a lot of abuse, so it's not uncommon to find defective ones. Circuit breakers do, indeed, become weak, especially if they have been overheated or tripped a large number of times. Since these breakers operate thermally, you may find that they are weaker on a hot day than on a cold one. While it is possible to modify the existing AC distribution system in your RV, it is a task that should only be attempted by persons with appropriate skills and knowledge. For that reason, I would be hesitant to recommend it. A lot depends on the ratings of the existing breaker panel in your RV. It may not be designed for, or adequate for, the higher working amperage. However, I may be able to offer a real-world solution that does not require modification of the electrical system. Simply purchase a standard RV 50A to 30A adapter cord, commonly referred to as a "Dog Bone," and use it when the 30A breaker is weak and a 50A receptacle is available. While it's not a perfect solution, it is a safe and easy one to implement. The 30A breaker in your rig becomes the primary protector of the umbilical cord rather than the 50A breaker at the pedestal. That's not really a technically correct setup from an electrical code standpoint, but it works fine in practice, as many RVers have discovered.
---

Founded in 1978, the Escapees RV Club provides a total support network that includes a wide variety of services and opportunities:
Mail Service- Escapees offers the largest private mail service in the country. Members are able to personalize their mail delivery with multiple options. Custom sorting options, delivery schedule and even mail scanning. We make it easy!
Mapping Tool- Plug in your starting point and destination, and let us do the rest! Our mapping tool will show you discount parks along your route, as well as trusted commercial members and endorsed vendors to help you with all of your needs along the way.
Education- From our annual Escapades to our discussion forum, we help you connect with fellow RVers to share experience and knowledge. For the hands-on learner, RVers' Boot Camp is a great way to learn about RV operation, safety and maintenance. Our award-winning magazine is also a great resource for peer-to-peer advice from fellow RVers and industry experts.
Community- When you see an Escapees sticker on a rig, you know you've found a friend. Escapees hosts a variety of events throughout the year, including convergences, excursions, chapter rallies and Escapade. Each of these offers the opportunity to connect with other RVers and make new friends.
A complete listing of all Escapees events and a comprehensive list of member benefits are found at www.escapees.com