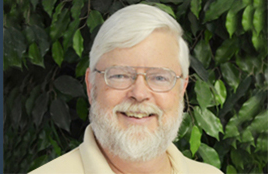 Hi Folks
This month we'll talk about awning shades, a weird water problem, some electrical issues, and LED bulbs. Remember to send your RVing questions to [email protected].
—————————————–
Mark:
I have an electric awning on my '05 Monaco Dynasty 42 ft. and it's not as good as the manual ones because it doesn't tilt down as far to shade the sun. When the sun is shining straight at the RV you can't even get enough shade to sit out there. So I was looking at a sun shade to hang on the awning and they come in 5, 6 and 8 ft.  Not sure which one to get, do you have a suggestion? What brand would be a good one? Also, I have seen some people leave them on when rolling up the awning as mine is too high to reach without standing on a chair and would be a pain to take on and off all the time. Grant
Hi, Grant
I'd probably go with Carefree of Colorado as a brand. Their shade slides into the open slot on the awning roller tube. It is supposed to work with electric awnings, but you will need to verify that your awning roller has the needed slot. These shades are nice to have, but they are something of a pain to set up, as they need to be slid into the awning roller (a two person job, really) and staked to the ground to keep them from blowing around in the breeze. Some folks use several water filled jugs and bungees as tie downs. The manufacturer doesn't recommend rolling the shade up with the awning. Measure your awning to see how high off the ground the roller tube is when the awning is deployed and get a shade that will come to within a foot or two of the ground.
—————————————————————–
Mark:
On a recent trip, the fresh water turned black with fiber appearance in the water when using the water pump and water heater during travel…the water heater "pilot out" light also came on. What might have happened to produce the black water and black residue in the system? I own a Thor 27 foot rig. Thanks, Don
Hi, Don
That's very unusual! Where was the last place you filled the fresh water tank? Was the water from a city water system, or at a campground that runs on a well? It could have been some yucky water. The only other thing I can think of is a carbon filter failing. If you have an inline filter canister with a carbon filter cartridge, the carbon element may have come apart and released carbon particles into the system. I'd recommend a complete flush and drain of the fresh water tank and system, followed by a sanitizing. To sanitize the tank and the fresh water system, follow your RV manufacturer's instructions or do the following:
Prepare a chlorine solution using a gallon jug. Add 1/4 cup of Clorox or Purex household bleach (5% sodium hypochlorite solution) for each 15 gallons of tank capacity and fill the jug with water. Pour this solution into the fresh water tank.
Fill the tank to the top with fresh water.  Turn on the water pump. Open each faucet and let it run until all air has been released from the pipes and entire fresh water system is filled. You should be able to smell chlorine strongly at each faucet. Run the hot water side until the water heater has been filled with sanitizer.
Allow to stand for at least three hours, overnight is better.
Drain and flush the tank and system with fresh water.
If the problem comes back, you'll need to have the entire system checked out.
—————————————
Mark:
I'm wondering how to get help with wiring issues on old RV's. We have a 1983 Jayco 5th wheel trailer and it did not come with an operating manual. Jayco no longer supports the product and I am not sure how to get some help. Any suggestions on getting the rear signal lights working or even upgrading them so they are brighter and can be seen easier? Thanks, Mary
Hi, Mary
Finding manuals for older RVs is difficult. Sometimes you can find them on eBay, but often the owner's manuals for RVs won't contain wiring diagrams anyway. You may be better off with a generic RV repair manual. I always recommend the RV Repair & Maintenance Manual by Bob Livingston, because it is well written and contains basic repair information that applies to just about any RV. Problems with tail lights are common with RVs. The first step is to make sure the light fixtures themselves are in good shape. Sometimes, the problem will be simple corrosion of the bulb sockets or a broken wire. It's an easy task to replace old light assemblies with new ones, and LED lights are often available as an upgrade. Check the lighting connector on the trailer lighting cable, and also the receptacle on the tow vehicle. These plugs and receptacles are common points of failure, and are easy to repair or replace. A simple 12 Volt test light (available at auto parts stores) is a handy tool to help troubleshoot lighting problems. If the problem is in the wiring of the trailer, sometimes it's easier to simply run new wiring back for the tail lights, rather than trying to find and fix the failure in the original wiring. Often, that original wiring is completely inaccessible because it runs through the body of the RV.
—————————————————
Mark,
 I cannot locate the power button for my over the air antenna on my '05 Fleetwood Discovery (I bought used). My neighbor has good reception on her 5th (with button). I even tried her ant on my rig. Every other RV I've experienced has that button. Can you help? Thank you, RC
Hi, RC
Those Winegard RV antennas (bat wing style) come in both a powered and an unpowered (un-amplified) version. You may have the unpowered one. The power button for the TV antenna amp is always on the receptacle plate where the TV co-ax cable connects to the antenna. The actual amplifier is up in the antenna head, so you will need both the powered receptacle plate and also the matching amplified antenna head to go "powered".
———————————————
Mark:
I have a 1996 Mini Winnie and want to change all #1141 bulbs to LED bulbs.  What do you suggest?  Sue.
Hi, Sue
There are a bunch of retailers out there selling LED bulbs that are a direct replacement for your existing bulbs. I included some links below (by no means a complete list!). There are several common color ranges, primarily cool white (kind of bluish), natural white (a very pure white color, some folks find it harsh) and warm white (similar in color to incandescent bulbs). Bulbs are also rated in Lumens: the higher the Lumens, the brighter the bulb is. 1141 incandescent bulbs are rated around 250 lumens. 1156 incandescent bulbs are compatible with your fixtures and are in the 400 lumen range. You can expect to pay $5 – $10 a bulb for most of these LED replacement bulbs.  It is also possible to visit some LED bulb websites in China. You can get bulbs at a very low price, but it takes a couple weeks to get them. I have had mixed results with these very inexpensive bulbs, so be aware that they may not be the best quality. Prices average $1 – $2 a bulb.
https://www.superbrightleds.com/cat/rv-led-lights/
http://www.campingworld.com/category/lighting/23
China source:  http://www.dhgate.com/wholesale/12v+led+lights.html  search for 1141 or 1156 on site.

Founded in 1978, the Escapees RV Club provides a total support network that includes a wide variety of services and opportunities:
Mail Service- Escapees offers the largest private mail service in the country. Members are able to personalize their mail delivery with multiple options. Custom sorting options, delivery schedule and even mail scanning. We make it easy!
Mapping Tool- Plug in your starting point and destination, and let us do the rest! Our mapping tool will show you discount parks along your route, as well as trusted commercial members and endorsed vendors to help you with all of your needs along the way.
Education- From our annual Escapades to our discussion forum, we help you connect with fellow RVers to share experience and knowledge. For the hands-on learner, RVers' Boot Camp is a great way to learn about RV operation, safety and maintenance. Our award-winning magazine is also a great resource for peer-to-peer advice from fellow RVers and industry experts.
Community- When you see an Escapees sticker on a rig, you know you've found a friend. Escapees hosts a variety of events throughout the year, including convergences, excursions, chapter rallies and Escapade. Each of these offers the opportunity to connect with other RVers and make new friends.
A complete listing of all Escapees events and a comprehensive list of member benefits are found at www.escapees.com