Little Bighorn Battlefield National Monument on the Crow Reservation southeast of Billings, Montana, preserves the site of Lt. Colonel George Custer's infamous last stand. Located just off Interstate 90 with good RV parking, this site memorializes the last armed attempt of the area's Native American tribes to preserve their way of life against the U.S. Army.
On June 25, 1876, Custer and the 7th Cavalry met their match against Lakota and Cheyenne warriors led by legendary commanders Sitting Bull and Crazy Horse. Overcome by superior numbers, all 263 cavalrymen perished in the battle, including Custer. On the other side, 80 Lakota and Cheyenne warriors died. The Native American victory only spurred the U.S. Army to intensify its efforts to conquer and pacify the region.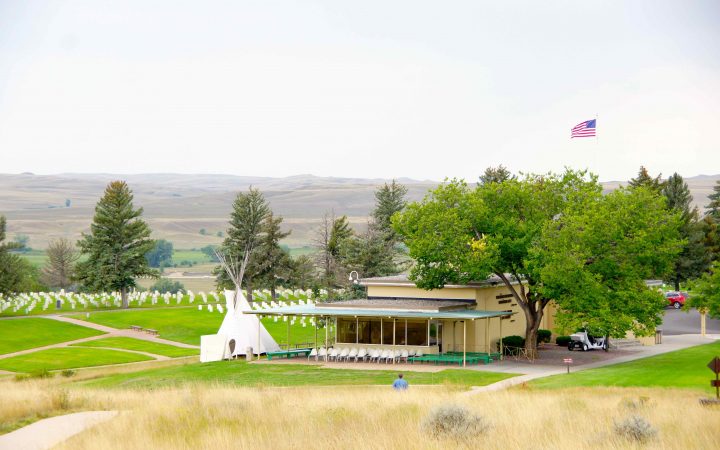 Little Bighorn Today
The battlefield sits on the Crow Indian Reservation. The landscape remains unchanged other than the addition of the Visitors Center, its monuments and a cemetery. Also, a paved road winds throughout the park.
A self-guided walking tour of the battlefield encourages visitors to imagine how the events of 140 years ago unfolded.  The Visitor's Center offers a wealth of information. Great exhibits and a fabulous selection of reading material cover the lives of the individuals on both sides of the battle.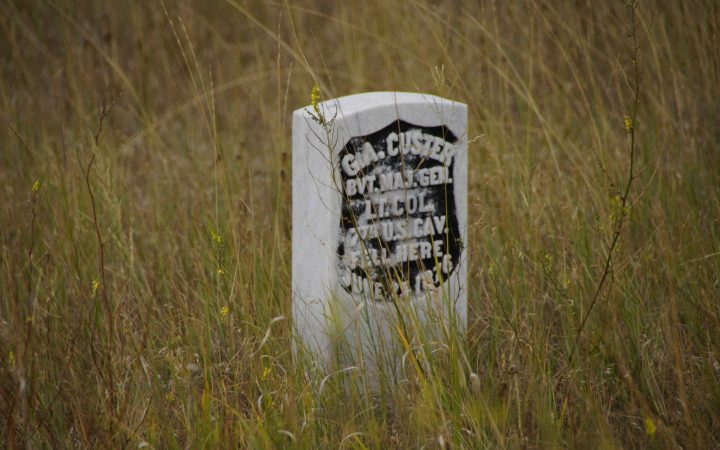 Custer's life and motives behind his reckless bravery come to life at the Visitors Center. Also, the passions that drove an indigenous people to protect their home and families also reveal themselves to visitors.
Getting to Little Bighorn
The drive to the park from Billings is 56 miles. To get there, motor south along I-90, where it turns due south winding like a silver ribbon toward the Wyoming border. Visitors will cross over rolling, golden hills without a building visible for miles. Along the way, hills become flat-topped, making it easy to imagine you have traveled back in time to 1876.  Visitors may imagine themselves scouting for the cavalry, or riding horses along with fellow Crow warriors and scouts along the ridges.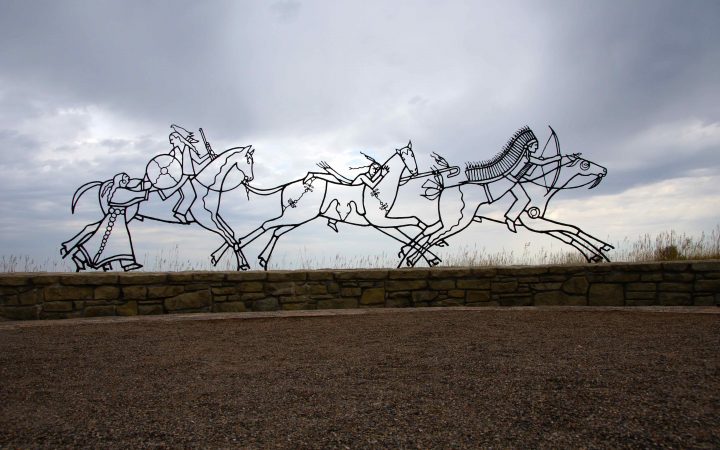 If you wish to take the opportunity to make this stop along I-90, Grandview Camp and RV Park in Billings is a great option for a nearby campground.
From along the road,
Chris