Lake Mead. The name alone brings relaxation to mind. The thought of boating, sightseeing, splashing about with friends and family enjoying numerous types of watersports, and playing in the year round Nevada sunshine makes people from all over the world make Lake Mead a bucket list vacation destination.
Two great locations to camp within the Lake Mead National Recreation Area, you'll want to take enough time off to experience them both.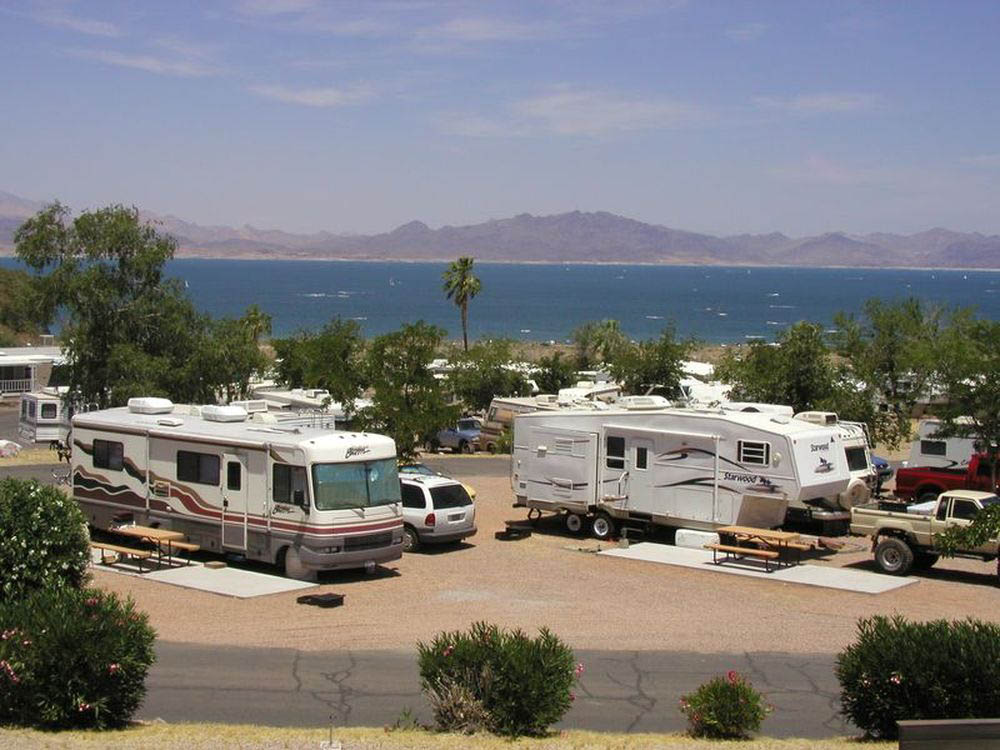 Lake Mead RV Village at Boulder Beach has full hook up sites that overlook the waters of Lake Mead.  Here you can open your windows and wake up to the sun glistening off the lake, launch your boat at the nearby launch ramp, or book a boat trip directly through their office. Spend your evenings taking in memorable sunsets around your site after a fun day on the water.
Lake Mead at Echo Bay offers views of the quiet, stark beauty of the Mojave Desert that surround Lake Mead, and is an ideal base camp for the variety of recreational activities in the park. Whether you stay a night or a month, they provide excellent amenities to make your vacation one your family won't soon forget.
Hoover Dam may not be a natural wonder of the world, but considering it was built by hand during the Great Depression when machinery ran on nothing other than manpower it is a wonder to see. Most people take for granted the majestic structure that holds the great waters of Lake Mead behind this immense concrete arch-gravity dam, but when you peer over the top and see how it slowly releases water to the Colorado River 726 feet below you'll gain a whole new respect for this world famous reservoir.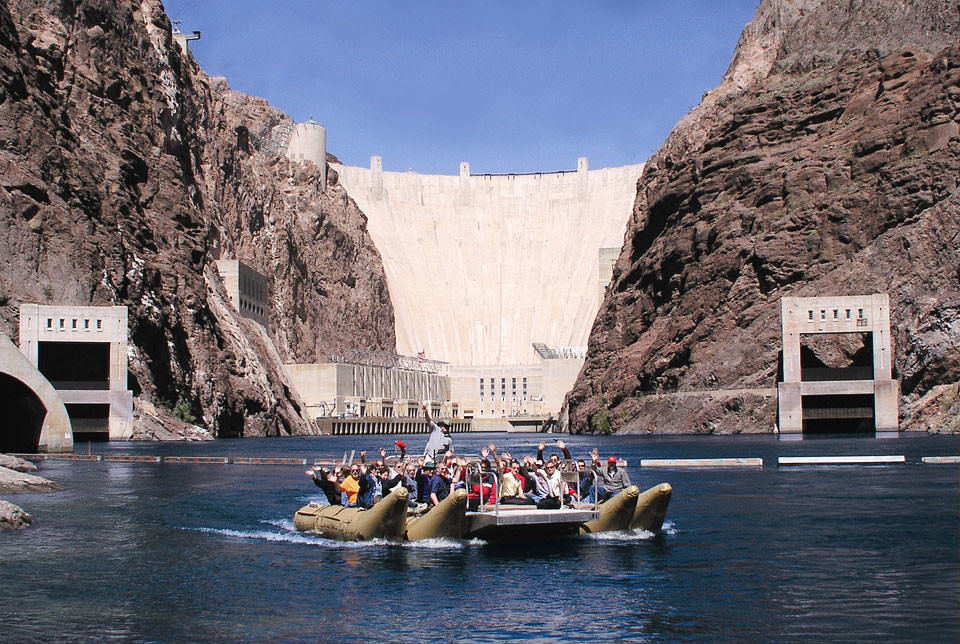 During you visit be sure to book a trip on the Black Canyon Raft Tour. The Black Canyon Raft Tour departs from the Lake Mead RV Village. From here board a raft for a trip downstream, through spectacular and historic Black Canyon with a beach stop for lunch before arriving at Willow Beach Marina.
Click here to see all Lake Mead RV Village has to offer at GoodSam.com
Photos: Lake Mead RV Village Boulder