Jacksonville North / St Mary's KOA is a great stopover with lots to do for everyone. Their new Petting Zoo has become a great addition.
The Zoo was first started in April 2016, to celebrate the 1st year anniversary of the Park's new owners. They worked hard to assemble a variety of animals.
Come visit all of our great animals!
The Park has (3) briar/fainting goats, which actually know their names.   The brown male is named Rocket, the black & white female is named Lily Beth and Whisper is their solid white offspring. The Male & Female are about 2-1/2 years old.  The baby, Whisper, is about 1-1/2 years old.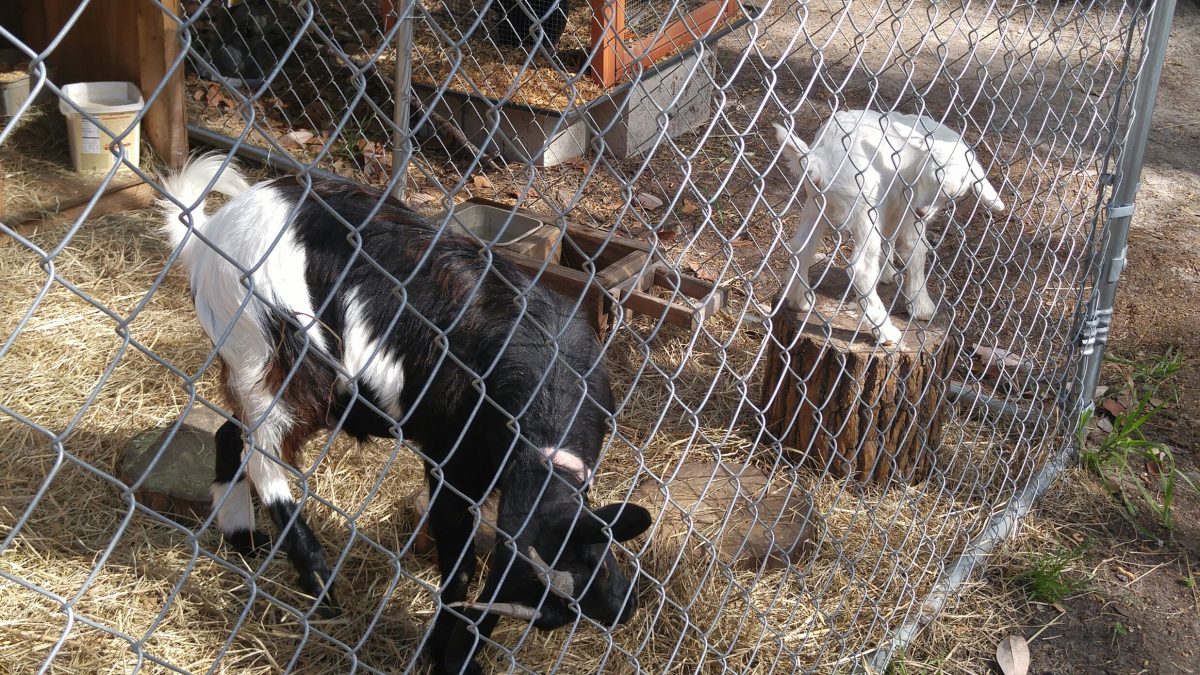 Generally younger goats, when startled, will stiffen and fall over, while older goats have learned to spread their legs for stability or lean against something when startled. Older goats may even continue to run around in a stiff-legged shuffle.
Fainting Goats, or myotonic goats are domestic goats. The goat doesn't actually faint but due to a genetic disorder, the animal's muscles freeze up, which will usually cause the animal to fall over.  They don't however lose consciousness.
The breed originated in the 19th century when a farm hand from Canada first brought three fainting goats into Tennessee.
Jacksonville North / St Mary's KOA petting zoo also has approximately ten (10) large chickens, composed of several different breeds.  And because they are good at laying eggs, the Park is able to sell fresh eggs in their store!  The Park also has two banty chickens, which are smaller, then the other chickens.  The banty chickens are General Patton and Lady Ross.
Rabbits, well they tend to multiply, so Jacksonville North / St Mary's KOA is never really sure how many rabbits they may have at any given time.  Belle is white with light brown spots and Ace is solid black.
During your visit to Jacksonville North / St Mary's KOA be sure to check out all these great animals. However, be on the lookout, because you never know when another animal will show up.
Jacksonville North / St Mary's KOA is located just 20 miles north of Jacksonville FL, in Kingsland, GA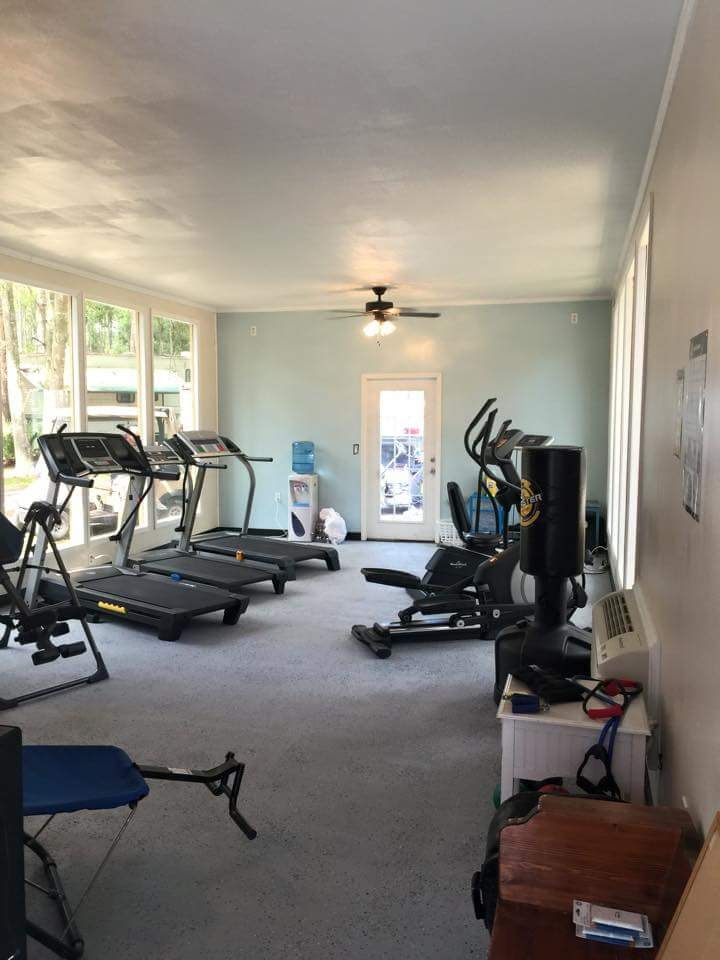 I-95 (exit 1).  They are only 1 mile from the FL/GA border.
We have other amenities at the park as well.
The Park has a fully equipped fitness center, two laundry facilities, a new revamped game room and community fire rings.   Their large back deck is a perfect location for that morning cup of coffee.  They provide a complimentary waffle and pancake breakfast every day.
And, as you are walking around the Park, be sure to look at the Parks Tipi Village.  Who knows, you just may decide you want to sleep in a tipi for a night.
Call for reservations:  (800) 562-5220
Reserve on-line at: koa.com/campgrounds/jacksonville/
Photos: Jacksonville North/ St. Mary's KOA