By Bob Difley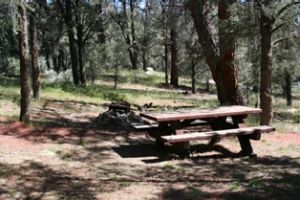 Do you ever stumble upon notices such as this one that appeared on the BLM website on January 29th:
Opportunities to live and work in beautiful northern California outdoor settings are being offered by the Bureau of Land Management (BLM), in volunteer host positions in Trinity County.

Along the Trinity River, the BLM needs campground hosts at Douglas City, Steelbridge, and Junction City campgrounds for a season that runs from May through November.

Volunteer hosts live on site in their own campers or camp trailers.  The BLM provides varying levels of services such as water, septic, phone and power connections, depending on the site.

There is no salary, but the BLM provides allowances to cover living expenses.

Hosts provide visitor information and complete light maintenance work.

For more information, contact Bill Kuntz, at [email protected], or Sky Zaffarano at [email protected].  Interested volunteers can also telephone the BLM Redding Field Office, (530) 224-2100.
Maybe you've never tried hosting, but it is a good way to reduce your campground expense, which can be considerable with today's campground and RV resort prices. If you like lights, activity, and noise the above listing won't interest you. But if you like camping in our national forests, peace and quiet, wildlife and bird watching, and just being out in Mother Nature's back yard, you might consider following up on one of these listings.
The advantages include free camping, some living expenses, doing something different in a place you likely haven't been before, enjoying managing a campground, exploring a new area in your off time, and meeting new people. Maybe the reason you never considered hosting is that you just weren't looking in the right places.
Besides the BLM, the national forests,and  federal and state fish and wildlife agencies, other federal agencies also use hosts and volunteers (providing similar benefits) to perform functions that their budgets don't cover. Check it out. Hosting or volunteering a month or tow out of every year can make a nice dent in your campground expenses and provide you with experiences and memories that you might not have otherwise experienced.
For more RVing articles and tips take a look at my Healthy RV Lifestyle website, where you will also find my ebooks: BOONDOCKING: Finding the Perfect Campsite on America's Public Lands (PDF or Kindle), 111 Ways to Get the Biggest Bang for your RV Lifestyle Buck (PDF or Kindle), and Snowbird Guide to Boondocking in the Southwestern Deserts (PDF or Kindle), and my newest, The RV Lifestyle: Reflections of Life on the Road (PDF or Kindle reader version). NOTE: Use the Kindle version to read on iPad and iPhone or any device that has the free Kindle reader app.