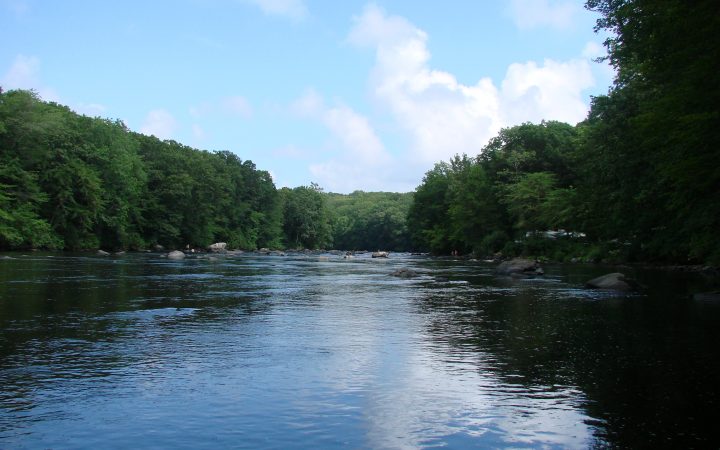 Nestled within the beautiful forests of Preston, Connecticut, bordering the Quinebaug River, sits a hidden treasure.  Hidden Acres Family Campground offers everything you could ever want in a camping vacation.
Many years ago, the Boy Scouts of America's Camp Quinebaug occupied the land that is now Hidden Acres Family Campground. In 1966, the Boy Scouts sold the property and Hidden Acres Family Campground was created.  The Migliaccio Family purchased the land in 1972.  Today Hidden Acres Family Campground continues to be proudly owned and operated by the second and third Migliaccio generations.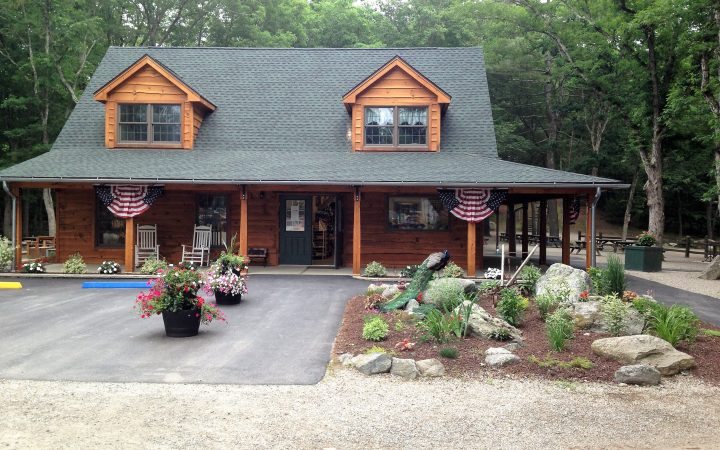 This wonderful campground sits on 65 acres of beautifully wooded land with about 200 sites. There are quaint little cabins right on the river with covered porches and outdoor fire pits. You will find an array of campsites small enough for a tent or large enough to accommodate a big motor home with full hook-ups.
If vacation is relaxing in a quiet area, soaking up the sun and reading a book, this is the place for you.  If vacation means quality family time, creating great memories for you, your children or your grandchildren, this is also the place for you!
A True Family Campground
Hidden Acres Family Campground is truly a family campground. This campground features a refreshing pool, hayrides, Antique Fire Engine rides, The Craft Shop offering ceramics, lighted sand volleyball court, lighted horseshoe pits, shuffleboard, and bocce courts.  Enjoy bingo, a pool table and game room, great locations for fishing, and for your convenience, a generously stocked store with metered propane available.  An Activity Director will help fill your day with fun.  In addition, there are several planned activities throughout the season including dances and special themed events.  To name a few favorites…the Around the World Celebration, step back in time with a Retro Weekend, Pirate Invasion or Haunted Happenings events that include a good time day and night.  Peggy's Gathering Place, a small restaurant on site, offers fantastic choices for breakfast, lunch, dinner and ice cream. Most sites at Hidden Acres Family Campground include water, electric and cable hook-ups along with limited wi-fi.  In addition, fantastic primitive sites line the Quinebaug River.  Full hook-up sites are located throughout the campground.   Hidden Acres Family Campground offers something for everyone!
Peacocks and Wildlife
One of the most unique features of this park is the assortment of animals that you will find.  Several peacocks roam freely around the area.  The males are stunning to see as they preen and dance.  Every year there are peachicks running around with their mothers.   Stop by the barn to pet or simply watch the playful goats and exotic chickens.  The abundance of wildlife is a great part of the camping experience here at Hidden Acres Family Campground with an assortment of birds, squirrels and chipmunks. If you're really lucky, you may even see an American Bald Eagle flying overhead!
As secluded as you may feel within this cozy haven, the town of Mystic is just a short scenic drive away where you'll find Mystic Seaport & Aquarium. There are several restaurants and wineries in the area if you want to visit the town of Preston and surrounding area.  For your enjoyment, Mohegan Sun and Foxwoods Casino are less than 10 miles away.
The Migliaccio Family strives to make Hidden Acres Family Campground such a safe, clean and inviting campground that many of their customers come back year after year. When they ask their kids where they want to go camping they say, "Hidden Acres"!!!!
Call now for your reservations at 860-887-9633 or visit their website at HiddenAcresCamp.com