SLO CAL Wine Country
In fact, you'll find the 250+ tasting rooms to be friendly and full of SLO CAL hospitality. Discover beautiful vistas and rolling hills in Edna Valley or the wineries of Paso Robles. Don't forget to try SLO CAL's cideries and distilleries, a delicious passion project within SLO CAL Wine Country. Or, do something a bit more out of the box and visit olive oil purveyors and take a tour of their property nestled right in the heart of wine country.
SLO CAL Crafted
If beer is more your speed, we've got a trail for that too! Beer lovers flock to SLO County to whet their beer-petites and taste Central Coast favorites like Firestone Walker Brewing, BarrelHouse Brewing, Silva Brewing, Libertine, Central Coast Brewing and so much more. Whether you prefer yours sour, hopped, barrel aged or unfiltered, we've got the best bottle and draft for you.
Get Your Heart Pumping
SLO CAL boasts hundreds of hiking trails perfect for a stroll or excursion to panoramic views. Traverse through the Los Padres National Forest or around Lake Lopez or Nacimiento. San Luis Obispo's trails offer up stunning peak views and stellar mountain biking trails.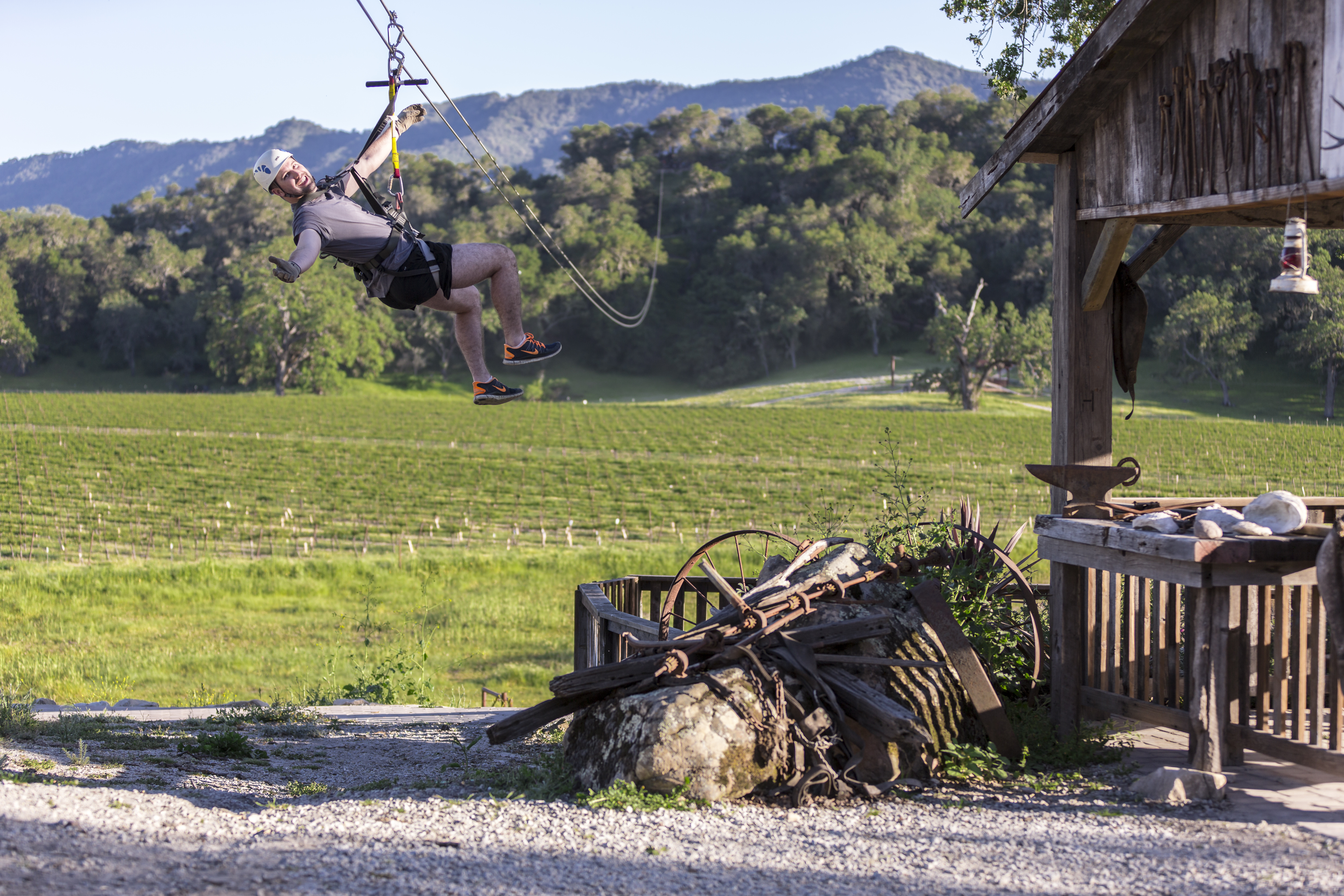 Combine your love of wine country and adrenaline at Margarita Adventures. Enjoy six ziplines extending more than 7,500 feet above vineyards, oak trees and mountainsides. After it's all over, head across the street for a sip of wine grown from where you just flew at Ancient Peaks Winery.
Hit The Links
The golf courses of SLO CAL are definitely a hole in one on our scorecard. Grab your clubs and enjoy a day surrounded by wine country, estuaries, ancient oak trees and rolling hills. Golf amongst the oaks in Paso Robles at Hunter Ranch Golf Course and Chalk Mountain Golf Course in Atascadero. Surround yourself by an Audubon Sanctuary at Dairy Creek in San Luis Obispo. There's a course for all experience levels in SLO CAL. 
What are you waiting for? Book your spot at one of SLO CAL's RV Parks today!
Photos: SLO CAL