After 10 years on the road as full-time RVers, having logged more than 120,000 miles shared among three motorhomes, we thought we were prepared for any travel restrictions that came our way.
And then came COVID 19.
Our winter home in the Florida Keys quickly began to empty out on March 20 as Monroe County closed all short-term rentals and ordered that extensions not be allowed on existing long-term rentals.
At first, our friends and we tried to stay longer than our existing reservations. Then we decided to head to an area we know well: Virginia Beach, Virginia, where we have doctors and where our oldest daughter and her family live.
But for a full-timer, where is home? The flip answer is, of course, "Home is Where You Park It." Unfortunately, parking is a challenge for many RVers these days and we'd need to find lots of places to park as we made our journey.
With this in mind, we put together some tips on how to navigate the world of social distancing and closures of businesses and public lands across North America. The good news: with a little ingenuity and foresight, we've been able to travel to our destination.
Groceries
Groceries — that's a big issue for RVers — especially those full-timers who have to store extra clothes, tools, sporting equipment and parts in the bays. And in today's environment, you want to avoid repeated trips to the store; instead, stock up on goods so that you can remain self-sufficient. But finding space can be a challenge for RV travelers. Fortunately, we've found space in a bay for exactly one box of non-perishables in addition to what's in our pantry.
Food Storage
If you are stocking groceries in the bays, be sure to store only canned and jarred foods. Boxes of crackers or pasta, bags of rice, extra cereal might get you a four-legged hitchhiker that you don't want. (In years past — before we learned our lesson — we've had raccoons, mice and even a pack rat stow away. What a mess and very smelly!).
Keeping Stuff Cool
We have a residential refrigerator with fairly decent freezer capacity and have a freezer full of fish caught during our winter. Before we had this motorhome with its larger refrigerator, we found a portable freezer/refrigerator that fit in a bay to be a good option — one we'd highly recommend.
Conveniences
We'd probably put some toilet paper in a bay, but we haven't found any extra rolls yet. Fortunately, we made a Costco run to Florida City in early March when all of this seemed so far away. So we think we're good on TP and going easy on our use of the three rolls of paper towels we have. Conserve your supplies and keep an eye out for opportunities to acquire TP, paper towels and disinfecting supplies including masks and gloves. Mask requirements vary by locale.
Where to Stay
As we made the trip to our destination, we thought finding a stop would be more problematic than it was. Always call ahead to make sure parks are accepting new guests and keep an eye on state- and county-level government resources to find out what campgrounds are open.
Looking to stop in Northern Florida and South Carolina, we did find overnight sites but with restrictions: Self-contained units only. Offices, amenities and restrooms closed so pay ahead by credit card, pick up an envelope left outside and social distance if walking in park. Learn more about closures here.
Some friends have decided to stay in rest areas; some states allow overnight camping in rest areas while others prohibit the practice. Check with your state's department of transportation to determine rest area policies. You should also ask if security is provided.
Perks of Good Sam & Pilot Flying J
Our preference is always to stay in an RV park. But if we're just traveling to get somewhere – not ambling along and enjoying the journey – we have stayed overnight at Pilot Flying J Travel Centers.
The Pilot Flying J App tells which of its locations are considered RV friendly. Some will even take a reservation for a parking spot. A word of caution here – spots often are back-in and that's not feasible with a motorhome and tow attached. (Fifth-wheels and travel trailers would be just fine.) But the store usually is good about pointing out an area to park. If it's by a curb, one slide out over the grass usually is ok. Jacks are not.
And you can fuel up (with a Good Sam Pilot Flying J Fuel Card, the discounts can be impressive) at the same time. And there's security. The other benefit is that no one minds if you're running a generator, as the truckers all are running theirs. And the stops and truckers are pet-friendly – just be sure to mind your manners and pick up after your animals.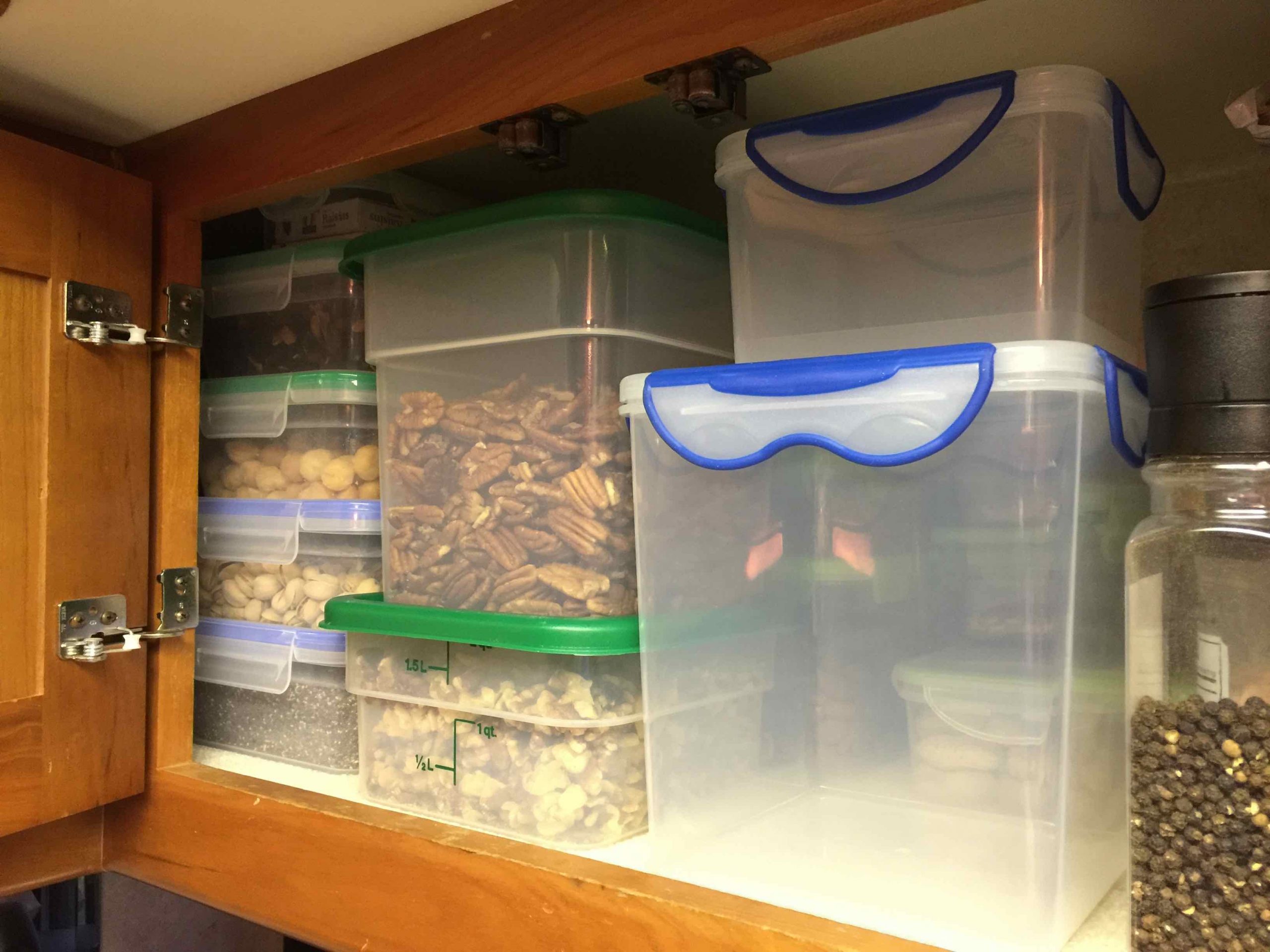 Meal Planning
We also find it easier to have meals planned and partially prepared, because cooking and cleaning up with the slide-outs retracted isn't the easiest thing. And, again, you want to avoid repeated trips to the store.
Think about things your family likes and cook ahead and store. We find one-pot meals a help when "boondocking" and trying to conserve water in our freshwater tank. And, since fresh veggies may be hardest to keep on hand, we'll usually make a pot of chili and add some diced zucchini in since even zucchini haters can't tell it's there ( it can also be sneaked into a meatloaf).
Another good option is a pot of hearty vegetable beef or chicken stew. Portions of the stew or the chili can be heated in bowls in the microwave, eliminating the need to dirty a pan.
Passing the Time in Quarantine
Once you're parked, the satellite dish can go up (make sure no trees hang overhead). The wine can be opened, and you can sit back and relax. No satellite dish or local channels available via antenna? We've been keeping a running score on games of Mexican Train (dominos), Kings in the Corner (cards) and listening to audiobooks in the evenings.
Traveling in today's environment poses a host of challenges, but we think we've picked our safest options and by figuring out meals and bottled water supplies. Safe and healthy travels to all of you.