As predictable as it is that the northern snowbirds will flock to Florida in late fall or early winter, the same can be said for their departure in early spring. As the pièce de résistance, many RV resorts host an end-of-the-season party as a sendoff to their annual northern visitors. These guests can mingle with friends, new and dear, before they part ways again till the next fall season begins.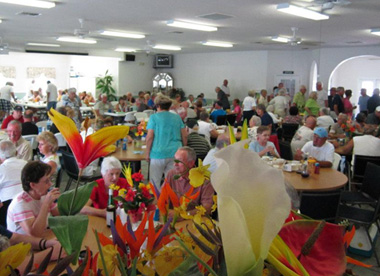 Located near the Gulf Coast, close to the Tampa area, are Three Lakes RV Resort in Hudson, Tampa East RV Resort in Dover, and Blueberry Hill RV Resort in Bushnell. These luxury RV resorts, part of the Sun RV Resorts family, are all seasoned professionals when it comes to their celebrations at the end of peak season and add their own unique flare that caters to their guests.
At Three Lakes, their hospitable staff always plan something special for their guests to enjoy. This year's celebration is hosted in their clubhouse on Saturday, March 28 from 12 p.m. – 3 p.m. and will feature a BBQ lunch with pulled pork, chicken, hot dogs, salad and drinks. Live entertainment will be provided by All-Shook-Up, a local 50s and 60s rock-n-roll band who's sure to get everyone to shake, rattle and roll on the dancefloor! A 50/50 drawing along with other games will give guests a nice variety of activities to participate in.
This year, Tampa East, located in lovely Dover, will celebrate their ten year anniversary as part of the Sun family! An old fashioned street party will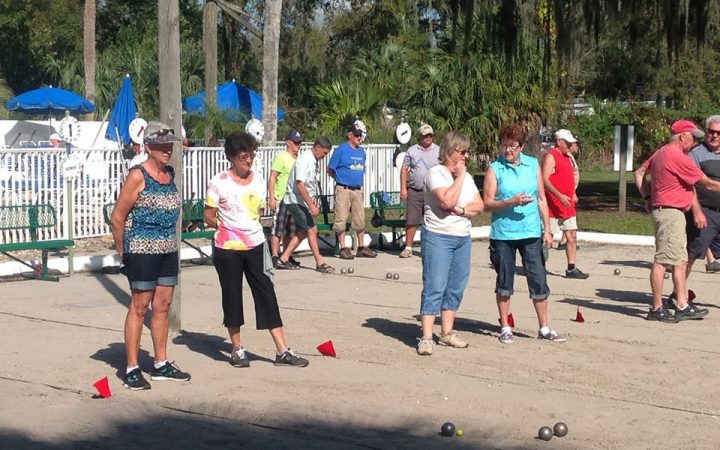 serve as the setting for this end-of-season bash and anniversary celebration on April 1 from 1 p.m. —4 p.m. The gorgeous heated swimming pool on the "Oaks" section of the resort will be the backdrop for this street party, a casual event created so guests can relax with friends and enjoy live music with dancing with food and games – all provided by the resort as a special thank you to everyone for another great season!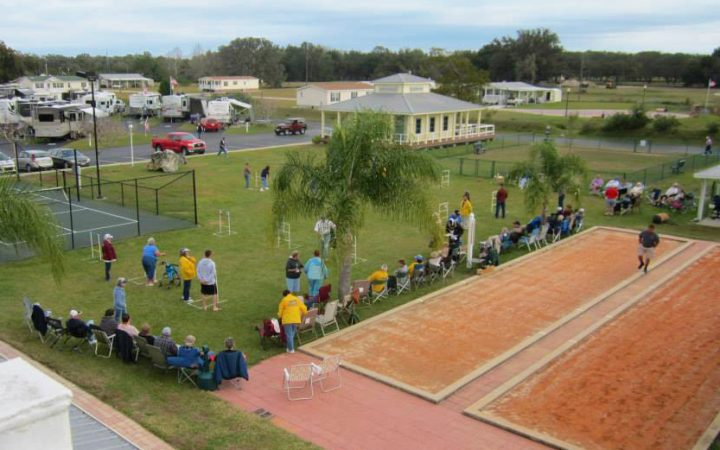 Blueberry Hill RV Resort, in beautiful Bushnell, will host their annual Residents Cook-Out on Saturday, March 28 from noon – 2p.m. Party goers will be served juicy hamburgers and hot dogs along with chips, dessert and water under the cool shade of the spacious outdoor pavilion. This traditional send-off celebration allows guests to relax and enjoy the fantastic Florida weather with great friends and good food.
The evening's entertainment, provided by The Atlantic City Boys, will be held at the clubhouse from 7 p.m. – 8:30 p.m. and guests will need to purchase tickets for this show. Singing rock-n-roll harmonies from the 60's and featuring classic hits from bands like The Beach Boys and the Four Seasons, The Atlantic City Boys have performed for audiences in Las Vegas, Walt Disney World and, of course, Atlantic City. This big night will be the perfect end to a great season full of fun and great memories!
At Sun RV Resorts, it's never goodbye… it's see you next season!