During an uneventful RVing trip to Georgia, a huge growth suddenly appeared on my dog. I tried not to panic, but by the next day the lump doubled in size. He needed vet care—and fast. Good thing we knew what to do next. If you find yourself in the same situation one day, follow these three tips to find great veterinary care on the open road.
First, locate an "AAHA-Accredited" veterinary practice
Veterinary medicine has changed dramatically over the last decade. Your goal is to locate a vet who keeps current on the latest treatment protocols. The best way to find a vet like this is to locate a clinic that's accredited by the American Animal Hospital Association (AAHA), the only organization that accredits veterinary hospitals in the U.S. and Canada. These practices always follow the most current health and medical care for pets.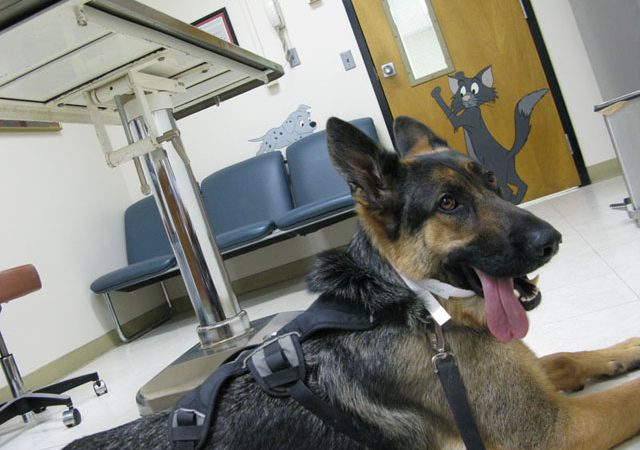 Second, get specialty care when it's required
When our dog's vet couldn't diagnose the issue, she referred us to a specialist. This is the sign of a great veterinarian: one who won't just guess and knows when a health situation is beyond their scope of knowledge. Don't hesitate to seek specialty care when it's recommended. After all, we don't want our general practice MDs to perform heart surgery on us, so why would we want anything less for our animals?
Third, consider treatment at a veterinary teaching hospital
When money is tight, veterinary teaching hospital could be the answer. Vet schools have the newest technologies and are motivated by research breakthroughs, not profit, which means prices are quite competitive. Some schools require referrals to treat patients, some don't. Find a vet teaching hospital near you to find out.
You know your animal better than anyone else. If you suspect something is wrong and you can't return home fast enough to see your regular vet, don't wait. You could make the health situation worse and more expensive too. Your animal companion deserves the best care no matter where you are.