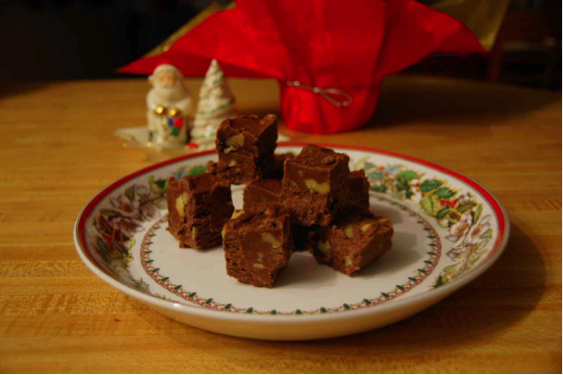 Fantastic Fudge makes a great addition to any Snowbird dessert menu.
What speaks to this time of the year, and childhood memories, better than homemade fudge? Well, you can create this delectable treat right in your RV easily using the following recipe:
Fantastic Fudge
3 cups Sugar
¾ cup unsalted Butter
5 ounces of canned Evaporated Milk
12 ounces of semi-sweet Chocolate Chips
7 ounces (½ jar of Marshmallow Crème)
1 cup chopped Walnuts or Pecans
1 teaspoon Vanilla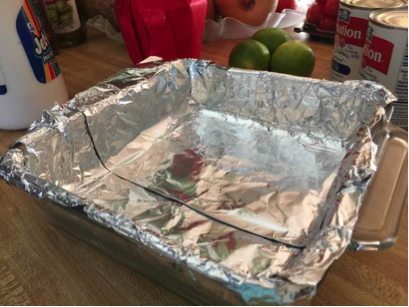 Prep: Line an 8×8-inch pan in both directions with aluminum foil that extends up the sides and over the edge, creating "handles" for later easy removal. Set aside.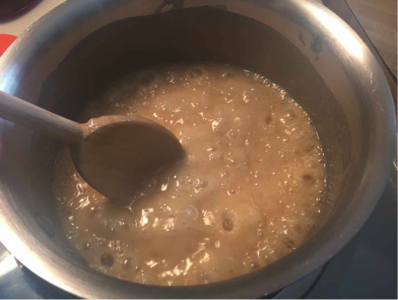 Cook: In a large, heavy saucepan, combine sugar and evaporated milk until blended. Add butter stick and bring to full, rolling boil stirring constantly while butter completely melts and while timing the boil for 4 full minutes. (Note: This is important to achieve the proper temperature of 234 degrees, which completely melts the sugar—creating a smooth consistency in the fudge.
Finish: Remove from the heat. Stir in the chocolate chips and marshmallow crème until both are completely melted and combined with sugar mixture. Stir in chopped nuts and vanilla, mixing well. Spread it evenly over entire bottom of prepared pan filling in the corners. You should have about an inch-thick slab of candy in your dish. Cool completely in your refrigerator.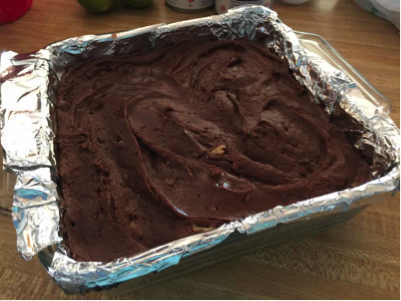 Enjoy: Lift the fudge from the pan using the foil "handles" and place on a cutting board. Slice into six rows in each direction for 1-inch squares of delectable fudge.
To store: Keep wrapped tightly in plastic wrap in the refrigerator.
Whip up a batch of fantastic fudge while staying at one of the Snowbird Destinations across America's Sun Belt. It's a great way to entertain neighbors and make new friends.
From along the road,
Chris