Discover delicious snowbird recipes.
RV Snowbirding in Texas brings to mind BBQ! What food could be better while sitting out on a patio by your RV visiting with other like-minded, sun-seeking friends or while watching a football playoff? Here's a recipe sure to please a crowd for adventures such as these:
Slow Cooker Pulled Pork with Barbecue Sauce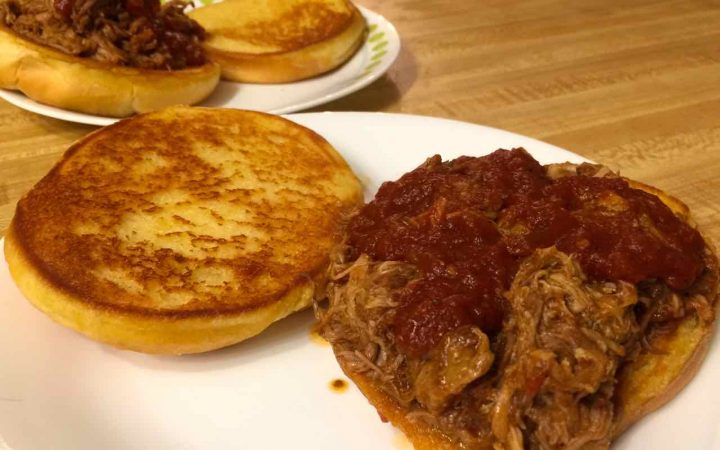 The BBQ Sauce:
2      tablespoons light olive oil
1     medium sweet onion, minced
1     can (8 ounces) tomato sauce
1     can (28 ounces) whole tomatoes with juice
¾     cup apple cider vinegar
½    cup firmly packed dark brown sugar
3       tablespoons dark molasses
1       tablespoon paprika
2       teaspoons sweet smoked paprika
1       tablespoon chili powder
1       teaspoon salt
2       teaspoons ground black pepper
¼     cup orange juice
Optional: For additional Mexican-style flavor stir into finished sauce:
1½   teaspoons ground cumin
1½   teaspoons chili powder
6       tablespoons lime juice
The Meat:
3     pound pork shoulder roast
To Serve:
12   hamburger buns, split and buttered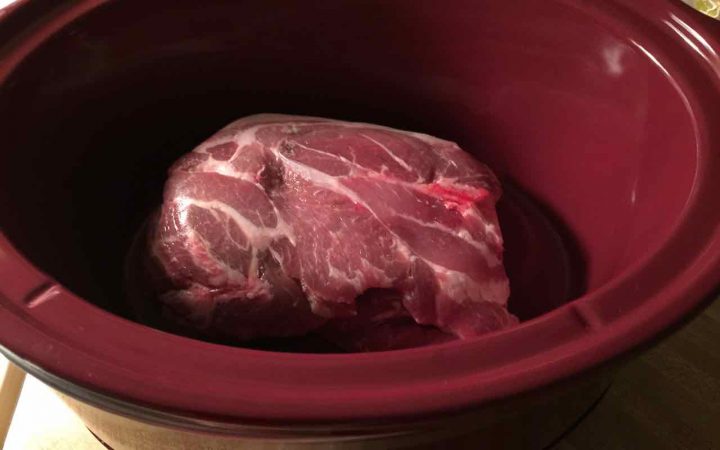 Cook the meat: Place ¼ cup water and pork roast in a slow cooker. Cover and cook for 3 hours on Low.
Meanwhile, prepare the barbecue sauce for your snowbird recipe: Heat olive oil in a large, heavy-bottomed saucepan over medium heat until hot and shimmering (but not smoking). Add the onion and sauté until golden brown (about 7 to 10 minutes) stirring frequently. Add the remaining ingredients. Bring to a boil, then simmer, uncovered over lowest heat, until slightly thickened about two hours. Pour cooled sauce into a bowl and puree with a hand held immersion blender.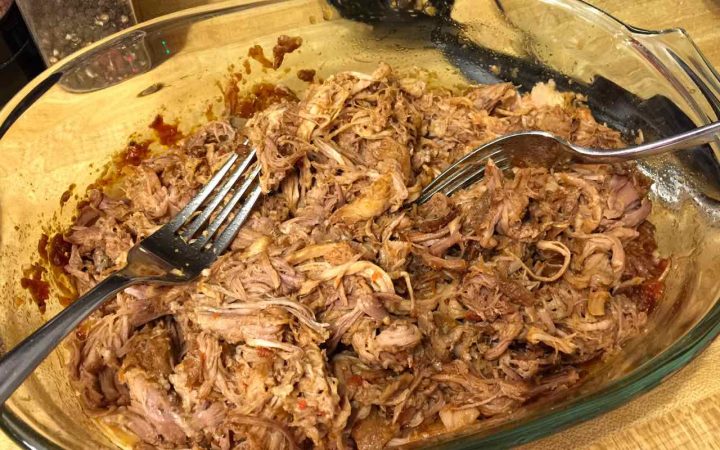 Season the Meat: After initial 3 hours on Low, pour one cup of the prepared barbecue sauce over the roast. Re-cover and continue to cook on Low. After 2 more hours, pour another cup of barbecue sauce over roast. Re-cover and continue to cook on Low for additional 3 to 4 hours, until the pork shreds easily with a fork. Remove the roast from the slow cooker to a cutting board, then shred the pork using two forks. Return the shredded pork to the slow cooker, and stir into juices and BBQ sauce.
Enjoy: Toast the split buns, butter side down, in a skillet over medium heat until golden brown. Spoon barbecued pork into the toasted buns. Add additional from bowl of reserved barbecue sauce as desired. Serve with a side of coleslaw.
Makes 12 servings.
If you have room for more food, enjoy this recipe for fantastic fudge.
From along the road,
Chris