Foodie tips to add flavor to your snowbird travels.
Interstates are often unremarkable ways to get from Point A to Point B. But Interstate 8 is the exception. In under 200 miles you can go from the glistening shores of the Pacific Ocean in San Diego, California, to a desert inferno set 52-feet below sea level. Along the way take time to fill your belly with happiness at these snowbird foodie finds between San Diego and Yuma, Arizona.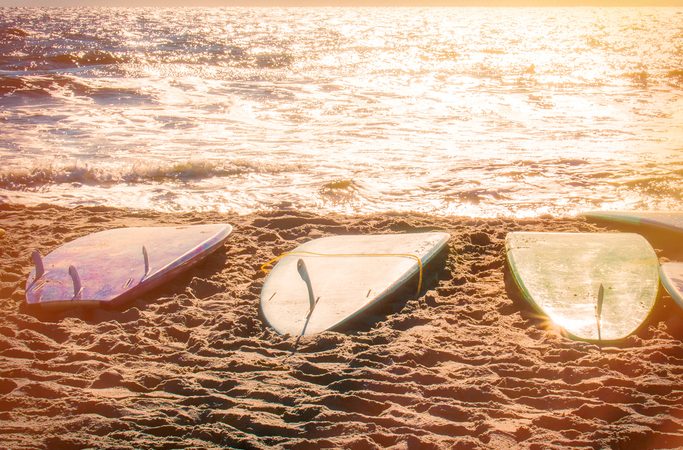 Snowbird Foodie Find #1: The Ocean Beach Farmer's Market
The Ocean Beach Farmer's Market is a year-round gourmet extravaganza perched the beginning of Interstate 8. Be there Wednesdays from 4 to 8 pm, at Newport Avenue and Cable Street.
Snowbird Foodie Find #2: Produce Stands in Alpine and Descanso
Travel east on Interstate 8 into the foothills and stop for local food products. Farm stands like Alpine Frosty Acres and Pam's Place in nearby Descanso carry produce, desserts and handmade crafts.
Snowbird Foodie Find #3: Tepary Southwest Grill at Jacumba Hot Springs
Hollywood's biggest movie stars used to soak in mineral water at Jacumba Hot Springs. Today, this tiny roadside resort also has a popular restaurant serving rustic Southwestern fare like Bison Chili and Hopi Lamb Stew.
Snowbird Foodie Find #4: Yuma Territorial Prison State Historic Park
Arizona's most historic prison is the perfect spot for a picnic. Located on the banks of the Colorado River, the RV-friendly grounds have a nice view of the surrounding wetlands and arid desert.
As these foodie tips show, this interstate jaunt across two states is more proof that even the most mundane-looking routes can hide many fun finds along the way.
Rene Agredano is a full-time RVer and location-independent entrepreneur with a love for writing, jewelry design and animal advocacy. Rene and her husband, Jim Nelson, became full-time RVers in 2007.