Good owners and dog manners go hand-in-paw at RV parks, especially now that more campgrounds are welcoming Rover with fun features like dog wash stations and grassy play areas. These canine facilities are a bonus for traveling dogs, but they're also good reminders for us to act like a responsible dog owner. The good news is that it's easy to keep RV park neighbors and management happy with three simple tips:
Scoop the Poop
Too many of us pretend that our dogs poop rainbows when we're strolling through RV parks. We all know that stepping on a pile of poop really stinks—no matter what size it is. Preserve your privilege to keep dogs in the park by carrying poop bags on every outing. There's just no excuse to not carry bags, especially now that dog accessory manufacturers offer creative ways to clip poo bags to leashes.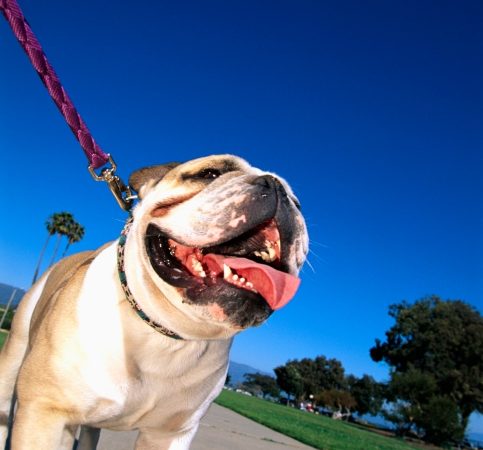 Leash the Beast
Speaking of leashes (and kennels too): containment devices are mandatory, even for your awesome dog. Because even if your buddy can obediently walk alongside you without a leash (or relax outside un-kenneled), nature will always trump your voice command when you least expect it. I know because my leashed German Shepherd was once attacked by an unleashed Jack Russell Terrier as we walked by the dog's campsite while the owner screamed "Scruffy, stop!" When a dog fight ensues, it's not the dog's fault: it's the owner's fault. Always use a leash.
Keep the Peace
Structure your RV adventures around your dog's well-being. Leaving a dog alone all day greatly increases the odds that he will find creative ways to channel his energy—like de-stuffing your couch or barking all afternoon. Dogs of all sizes, ages and breeds need enriching activities to be happy. Thankfully, meeting that need is super easy now thanks to the proliferation of nationwide dog sitting services like Rover.com.
Bringing our dogs along on RVing trips adds so much to our adventures. Practicing good dog manners in RV parks ensures we can keep it that way.