Coastal Georgia RV Resort will be expanding to accommodate "Larger Rally Groups".  They will be adding an additional 50 new buddy sites.  These buddy sites will provide an option for two RVs to enjoy a common area.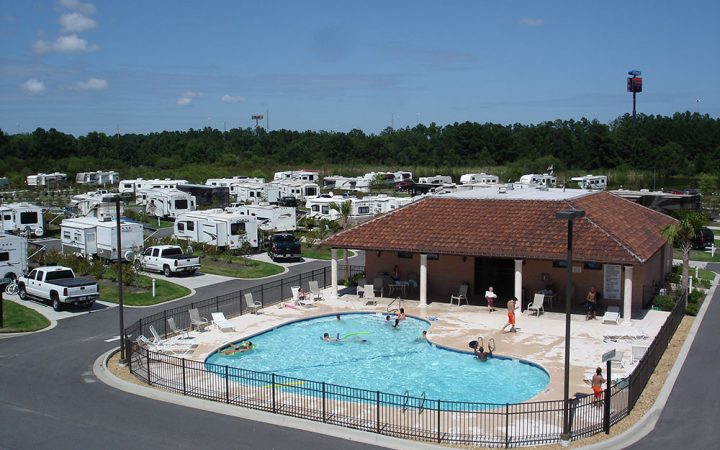 Buddy Sites at Coastal Georgia RV Resort are sites that allow two RV's to face in different directions and allow both RV's to have driver side hook-ups. Buddy Sites give the RV'ers a great area for socializing.
The Resort will also be adding a new bathhouse and another Club House. Coastal Georgia RV Resort hosts several large rallies during the year.  Their goal is to expand their Resort and their meeting spaces to accommodate additional large rally groups.
Coastal Georgia RV Resort has always been a fantastic Rally location.  With all this new expansion, the Resort opens up even more opportunities for your next rally.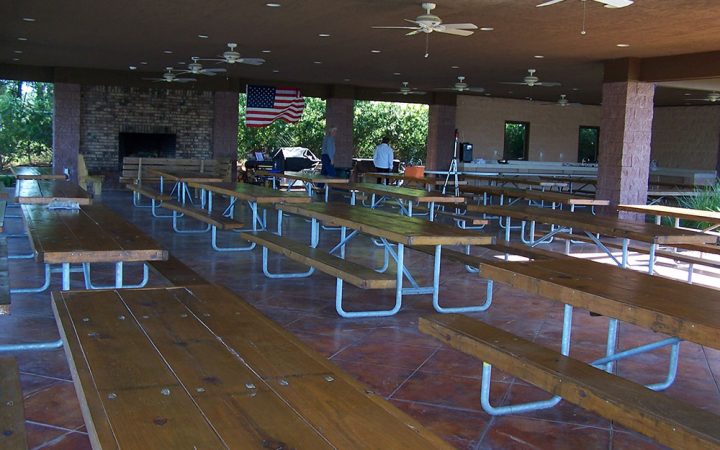 The Resort has large level sites that are beautifully landscaped.  The roads and site are all paved.  And the mild climate of Brunswick makes staying at Coastal Georgia RV Resort  enjoyable no matter what time of the year it is.
Brunswick, GA
Coastal Georgia RV Park is located in Brunswick, GA. This City was once known for its rich fisheries and as The Shrimp Capital of the World. The City is situated on a peninsula with Oglethorpe Bay to the west, the Brunswick River to the south, and the Intracoastal Waterway to the east.  Brunswick's unique location offers anglers a choice of inshore, offshore, Gulfstream and deep-sea fishing.
Historic Downtown Brunswick hosts a diversity of festivals and cultural events throughout the year, including open air concerts, the Old Fashioned 4th of July at Mary Ross Waterfront Park, and Stewbilee, a celebratory cook-off featuring Brunswick's delicious culinary trademark, Brunswick Stew.
In Brunswick, each month they celebrate "First Friday Downtown from 5 pm – 8 pm". Galleries and shops are open and serving wine & snacks, while live music plays in the pocket parks.
So plan your next large rally at Coastal Georgia RV Resort and let the fun begin. Your Group will enjoy the Resort and they will also enjoy the City of Brunswick.
For Reservations and Rally information call  (912) 264-3869
Or visit their website CoastalGARVResort.com
Photos: Coastal Georgia RV Resort