Michigan RV adventures wait for you on the Great Lakes. Enjoy all sides of the Wolverine state in the following destinations.
Explore Lake Erie's Shore in Michigan's Monroe County
Steeped in history and bursting with recreation possibilities, scenic Monroe County is a go-to vacation destination for RVers visiting the Wolverine State. Read more…
Make an RV Getaway in Northern Michigan's Petoskey
Northern Michigan RV adventures abound in Petoskey. Located on Lake Michigan's Little Traverse Bay, this town is packed with recreation possibilities. Read more…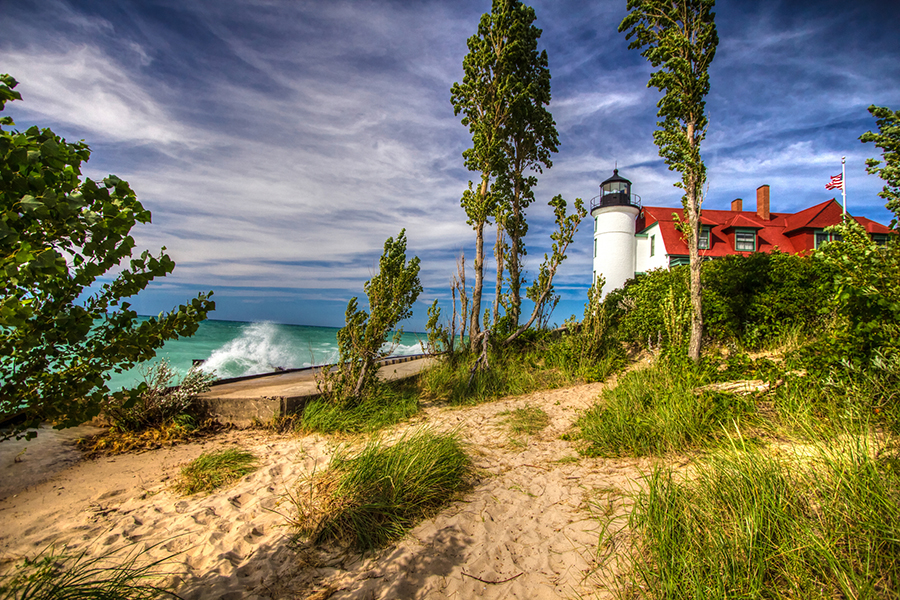 Rolling on Michigan's Wild West Coast
Discover a place that defies the staid stereotypes of the Wolverine State. This itinerary will take you along the western shore of Lake Michigan, through historic towns and over exhilarating sand dunes. Read more..

Take an RV Trip Back in Time Michigan's Mackinaw
During the warm summer months, the local population swells as visitors from around the Midwest descend upon this town. Find out what makes this area so special. Read more…