Feed your body, mind, and spirit with the Clayton Park Recreational Area community of family and friends in a beautiful lakeside setting. Your distinct and unique contributions are anticipated from each and every one the guests who arrive at this outstanding park! Operating with a small team of dedicated staff who are committed to fulfilling the park's special mission, everyone, including the owners, work hard to provide a safe, relaxing, and unique camping experience. The special weekend activities will serve to enhance everyone's camping experience and will never overshadow the experience of camping in the Pocono Mountains on one of its most beautiful lakes.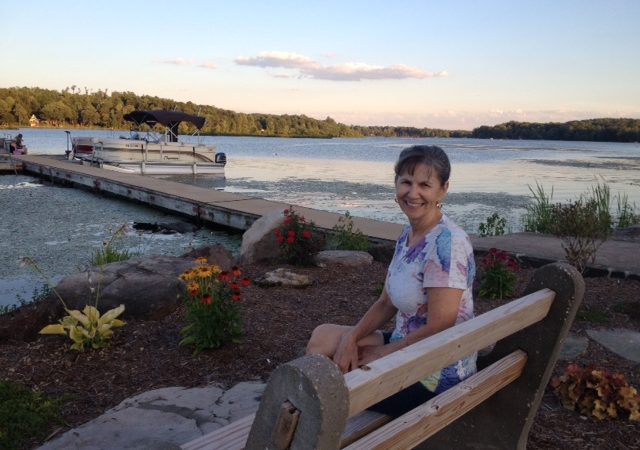 Located in Northeastern Pennsylvania, Clayton Park Recreational Area is primarily a seasonal campground and boat launch, where the goal is to preserve and enhance a historic family tradition, spanning nearly a century, of providing the public with opportunities for memorable outdoor experiences on beautiful Lake Henry. Nestled in the quiet hills of the Pocono Mountains, the park began as a humble boat livery in the early 1900's. Gradually it expanded to include camping and rentals. Today, the ownership prides itself as a highly creative endeavor through which individuals and families paint experiences based on the tranquil countryside and the unique people who've composed around us.
Beautiful surroundings provide a peaceful respite from the world with a genuine community of family and friends. Enjoy walking, biking, fishing, boating, and swimming in the refreshing new pool! Hang out with the local musicians on Saturday evenings in their Campfire Music Series. It runs Memorial Day through Labor Day weekend. Be amused with weekend activities we've designed to simply enhance your outdoor experience.
Clayton Park Recreational Area is less than 7 miles from Interstate 84, and centrally located between the cities of Scranton, Honesdale, and Carbondale. Area amenities include:
The Steamtown and Stourbridge Railroad lines
Wilkes-Barre/Scranton Yankees Baseball
Claws N Paws Animal Park
Montage Mountain
Horseback riding 
Keatings' Heaven's Gate Farm Ice Cream and much more
And PLEASE do not forget your fishing pole. There is plenty of fish in Lake Henry. Fish off our dock or bring your own boat.
The very friendly owners will be happy to talk about sharing their backyard with you. ​
To get in touch with these wonderful folks:
Photos: Clayton Park Recreational Area